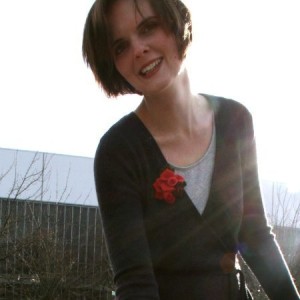 Since ELGL is not a big fan of icebreakers and since we would rather not know what animal you want to be, this blog feature will serve as a means of introducing new members. While you won't learn about their favorite animal, you will learn about their ideal Sunday morning, which dead people would they FaceTime with, and which song best describes their life.
Vitals
Name: Kristin Akervall

Email: [email protected]

Education: Willamette University
Current Position: Director of Research Projects, Austen Group
Previous Employment: Assistant Director of Annual Giving, Assistant Director of Alumni Communications, Willamette University; Assistant Area Coordinator, Willamette University
Connect: LinkedIn

Kristin manages Austen Group's partner association's National Benchmarking Reports and serves as Project Manager for our Curriculum & Cost Analysis. Kristin attended Willamette University and later worked in their University Relations' department.
Austen Group was founded in 1998 with one goal―help higher education institutions become more effective by maximizing their resources.
Austen Group customizes their approach to institutional research for each school or association―either complementing the work of your in-house staff or providing an entire range of services. Working collaboratively, they utilize your institutional information and apply our established research methodologies and expertise in:
Admissions
Student persistence
Academic program mix
National trends
Connect with Austen Group: Website and Facebook
Q&A
Tell us about three projects that you are working on.
Creating benchmark reports measuring the level of financial stability over the last six years for 600 not-for-profit, private, liberal arts colleges
Raising my daughter. I'm just two years in, so it is more of a long-term project, but so far so good.
Creating a new overhead light fixture for our guest room from wrought iron and unfinished wooden beads
Your mentors:
I had some great professors at Willamette University that really helped me define my beliefs, values and encouraged me to take risks. Although this was now a decade or more ago, I still feel it had a large impact on the formation of my adult life.
Describe the inside of your car.
It is usually pretty clean although I'm sure there are a few stray goldfish crackers if you check under the floor mats. There is a first aid kit in the back seat foot well, an ice scraper in the driver side door pocket, sunglasses in the consul area (I like to be prepared for everything), re-usable grocery bags in the trunk, and two board books in the back seat to entertain my daughter.
Most recent concert you attended:
Glen Hansard at the Crystal Ballroom
[youtube http://www.youtube.com/watch?v=75pz_v0loic&w=420&h=315]
If you could only visit five websites for the next year, which ones would you choose?
Google
NPR
Netflix
Facebook
Amazon
(Complete the sentence) Before I die I want to…
feel like I am leaving things a little better.
Best career accomplishment.
Being asked to become a partner at the Austen Group
Favorite TV show: Parks and Recreation, House of Cards, or other
I have never had cable and actually went without a TV for several years (I know, how very Portlandia), but now I usually commit to just one show at a time and then watch multiple episodes in succession via Netflix. Right now it is Arrested Development.
What song best describes your life?
"This Must Be the Place" Talking Heads
[youtube http://www.youtube.com/watch?v=pVrVY540xdc&w=420&h=315]
Suggest two or three topics for the ELGL annual conference.
Using social media in local government
Something around accessibility issues?
e-government, or using technology to bring greater efficiency
If you could FaceTime or Skype with three people either dead or alive, who would they be?
Mr. Rogers
Jane Addams
My grandma
Favorite thing to do on a Sunday morning:
Run outside, shower, breakfast out with the family, and visit a neighborhood park
(Complete the sentence) Government is…..
a framework that can be filled in many different ways—good and bad.
(Complete the sentence) ELGL is …..
an opportunity to learn and connect with people committed to making our communities better.
What's the meaning of life?
Whatever you make it to be. For me it's my family, being engaged in life around me, seeking knowledge without bias, showing compassion and courage.
What question(s) should I have asked you?
Coffee or tea? (tea)
Previous Profiles