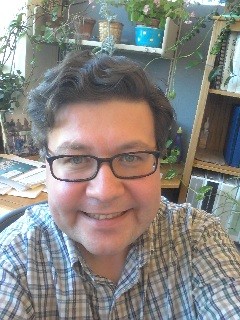 Since ELGL is not a big fan of icebreakers and since we would rather not know what animal you want to be, this blog feature will serve as a means of introducing new members. While you won't learn about their favorite animal, you will learn about their ideal Sunday morning, which dead people would they FaceTime with, and which song best describes their life.
Name: Pavel Gubanikhin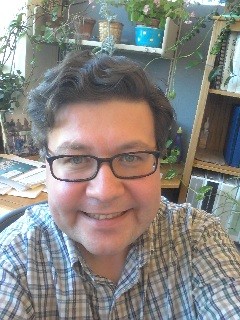 Email: [email protected]
Current Position: Senior Budget Analyst
Q&A with Pavel
Tell us about three projects that you are working on.
I have just finished putting together the City of Eugene Capital Improvement Program, which is our community's blueprint for capital investments in public facilities and infrastructure for the next six years.
Our work group is currently finalizing the proposed budget for the City of Eugene for fiscal year 2013‐2014.
And I am working on developing a funding plan for our regional police and fire radio system over the next ten year period.
Your work/school mentors:
Too many to mention here, but my former boss, Broward County, Florida budget director John Canada, was the person who gave me the public service "bug" and inspired me to choose local government finance as the career path I have been following over the past 15+ years.
(Complete the sentence) Before I die I want to…Run for political office.
Describe the inside of your car: 
I usually take the bus to work, and sometimes go without driving for weeks at a time. When I do drive the car that my wife and I share, it is usually to get building materials for my next backyard project, or to haul hay and feed for our chickens and compost for our garden. A fine sprinkling of hay and a faint smell of composted manure seem to be present much of the time.
Best tip for improving a resume.
Make sure your passion and commitment to public services comes through in your resume. Too many resumes are strictly about skills, education and experience, and that is fine, but what are you passionate about?
Most recent concert: 
A classical music concert performed by the St. Petersburg (Russia) Philharmonic orchestra.
[youtube http://www.youtube.com/watch?v=h9z8LfyKWzo&w=560&h=315]
If you could only visit five websites for the next year, which ones would you choose?
NY Times
Wikipedia
Netflix
The Oil Drum, and
Resilience.org
Proudest career/school accomplishment:
I was a founding member of the Florida Benchmarking Consortium that brought together over 50 local governments in a collaborative effort to improve their performance measurement and management systems. Concurrently with the consortium effort, I built from scratch a performance measurement system for the City of Gainesville, FL that received national recognition from ICMA (International City/County Management Association) as being one of the best in the country.
What song best describes your life?
It's a tie between La Vie en Rose by Edith Piaf and Les Comediens by Charles Aznavour.
[youtube http://www.youtube.com/watch?v=4REbp0s_G9w&w=560&h=315]
If you could FaceTime or Skype with three people either dead or alive, who would they be?
Physicist Stephen Hawking,
Sociologist William Catton, and
Writer/publicist James Howard Kunstler.
Suggest two or three topics for the ELGL annual conference.
Generational workforce transition,
Climate change mitigation and
Adaptation, public/community engagement in local government.
Favorite thing to do on a Sunday morning: 
I am a faithful parishioner of the Church of the Holy Mattress on Sunday mornings… until my five‐year old daughter wakes me up, and then we are usually off to the garden, to pick mushrooms, to play with our cats, or just to have a leisurely breakfast together.
Government is…..People coming together to provide for the common good of their country, region and community.

ELGL is….a diverse community of people striving for excellence.

What question(s) should I have asked you?

May I offer you an awesome job with a huge pay raise?
Previous Profiles