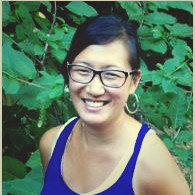 ELGL has partnered with the Northwest Women's Leadership Academy, Oregon to support and promote their 2019 cohort! To support the program and efforts, ELGL has extended complimentary membership to the women participating in the NWWLA 2019 cohort.
ELGL is profiling the NWWLA participants to grow their local government network, and showcase their resumes, work experiences, and perspectives.
---
Kate Fagerholm
Policy Advisor, Metro
---
Why were you interested in participating in NWWLA?
Meeting and developing relationships with people across Oregon that value public service is an exciting opportunity. I find that a cohort around shared identity is a particularly wonderful way to learn, grow, and connect with new people. Additionally, femme-identified people are apt to think they're not qualified even when we are deeply qualified. Experiences like NWWLA can get more people saying, "I am ready to lead.".
What advice do you have for women considering local government as a career?
I recently moved from the nonprofit sector to the public sector, and there are so many ways to be a public servant. If you want to expand or deepen skills you already have, you can do that. If you want to learn new skills, you can do that. I've also learned that being in a government agency means you have to take those skills and be prepared to use them for the long game. Be sure you're passionate about advancing the public good and can look toward the horizon.
How can local government organizations advance and support women leaders?
Hire them into positions with opportunity for meaningful growth.
If you could only drink one thing for the rest of your life, what would it be?
Ugghhh. I *have* to be a Portland, Oregon stereotype and say, "Tap water from the Bull Run Watershed."
---
About the NWWLA:
The NWWLA's goal is to advance women from a variety of backgrounds in local government into leadership roles. Women have been, and are, underrepresented in the profession.
Building a professional support network and addressing issues that are unique to women in the profession are necessary to address this imbalance.
The NWWLA includes six day-long sessions presented by recognized public sector leaders and hosted by jurisdictions in the Portland Metro. Topics include: Cultural Inclusion, Land Use in Oregon, Process Improvement, and more.