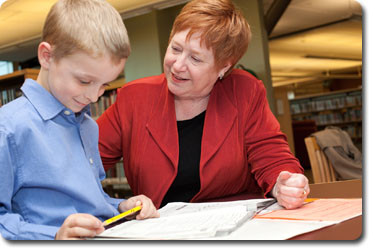 "Off the Stump" is a new feature that will introduce you to the members of the Oregon Legislature. We have invited every legislator to participate in "Off the Stump."   With an important session beginning in early February, it is especially important that we get to know the decision makers since we will be working with on several key legislative issues impacting local and state government. We're also using this opportunity to give you a look into the strange requests that they receive, their holiday gift giving ideas, and what's playing on their iPod.
State Representative Margaret Doherty
District 35:  Tigard, King City and SW Portland
Email: [email protected]
Margaret Doherty was appointed in September of 2009 to represent the people of House District 35, which encompasses Tigard, King City, Metzger, part of southwest Portland and part of Beaverton. She is continuing in a family tradition of public service.
Representative Doherty's father was in the US Coast Guard so she lived in California, Guam, Hawaii and Seattle before settling in Southwest Portland, where she graduated from Wilson High School.  She continued her education by working her way through Portland State University graduating with a degree in Speech Communications and Theater.  She taught at Milwaukie High School for ten years. Along the way, she picked up a Masters Degree at Lewis and Clark College.  For 22 years, she was a consultant with the Oregon Education Association and represented education workers around the State.  After retirement, Representative Doherty opened a home based floral design business in Tigard.
Representative Doherty has been active in her community by serving on the Tigard Planning Commission and volunteering at the Tigard Public Library for over ten years.
Top three issues facing the Oregon Legislature: 
 Top three issues with the potential to impact cities:
 Will Oregon ever have a sales tax?
Not in the near future
What's the best Christmas gift that you've received? Given?
Received:  Mickey Mouse ears in 1958
Given: Scrapbook to my parents
 Let us into your iPod – what's on your "Recently Played" list? 
[youtube http://www.youtube.com/watch?v=zdHg4QEmBvk&w=420&h=315]
 Give our members three tips for communicating with their legislators during session.
Schedule a meeting before the session to introduce yourself
Offer help on issues important to your municipality
What is strangest request you've received as an elected official?
We are always getting requests to get relatives out of prison.
If ELGL was going to hold a one-day summit in Salem, give us your restaurant recommendations for breakfast, lunch, and dinner.
Lunch and dinner: La Capitale
Two things you like best about serving in the Oregon legislature. Two things you like the least. 
Best :  
Helping constituents with their problems
Going to community and school events
Least: 
Cutting the budgets to programs
Having to raise money to run
What will be the headline at the end of the 2013 session? 
Solutions Found for State's Problems
Finally, we've wondered many times while we are waiting to have our gas pumped, why can't we pump our own gas? Any chance this changes? 
The gas station owners are the group that do not want us to pump our own gas. Will it change? The learning curve to learn how to pump our gas is too great? We will lose our identity when we pull into Washington gas stations with that puzzled look on our faces.