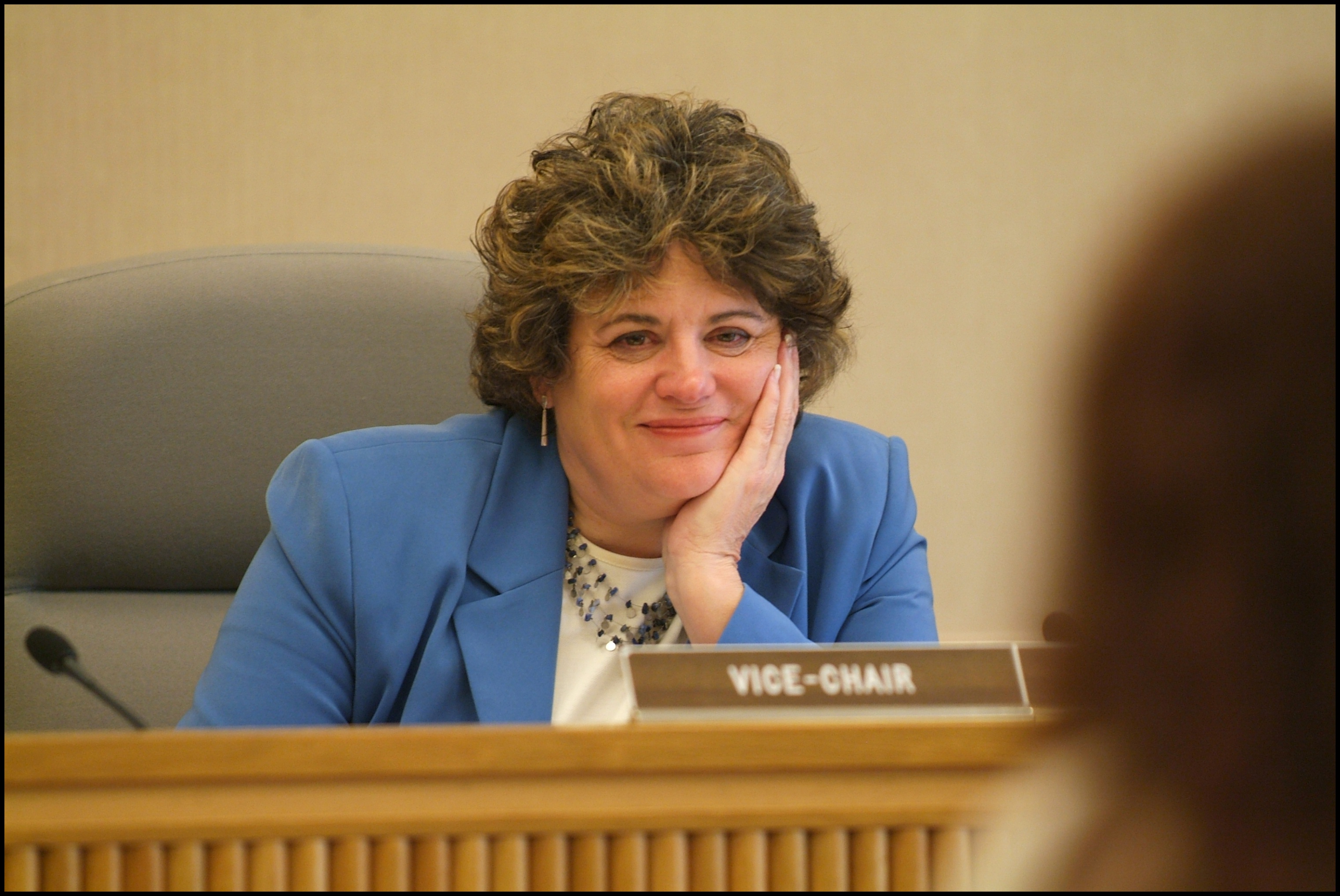 "Off the Stump" is a new feature that will introduce you to the members of the Oregon Legislature. We have invited every legislator to participate in "Off the Stump."   With an important session beginning in early February, it is especially important that we get to know the decision makers since we will be working with on several key legislative issues impacting local and state government. We're also using this opportunity to give you a look into the strange requests that they receive, their holiday gift giving ideas, and what's playing on their iPod. Related links: Off the Stump with State Rep. Margaret Doherty and Off the Stump with State Rep. John Huffman.
State Representative Vicki Berger – District 20
Email: [email protected]
Oregon House District 20 includes the community of West Salem, portions of downtown and South Salem, and the cities of Independence and Monmouth.  
In August 2001, Berger announced she would run for a seat in the Oregon House of Representatives.In the May 2002, primary she defeated Greg Warnock and Irv Blake to win the Republican nomination. Berger defeated Democrat Lloyd Kumley in the November general election with 13,408 votes to 7,884. She joined the House beginning with the 2003 session representing District 20, which spans parts of Polk and Marion counties.
After running unopposed in the May 2004 primary,she beat Democrat Jeanne E. Deane 17,595 votes to 11,400 votes in general election. Berger again ran without competition in the Republican primary in 2006, and then beat her Democratic Party opponent Connie Garcia, collecting 13,382 votes to Garcia's 9,040.During the 2007 to 2008 legislature she served on the Revenue Committee.In 2007, she worked to pass legislation to amend the Oregon Bottle Bill to require deposits on water bottles. Her father, Richard Chambers, was the person responsible for proposing the original bill that passed the Oregon Legislature in 1971.

She was the first Republican in the House to vote in favor of an increase in the tax on cigarettes to pay for more health insurance of children in 2007. Seeking a fourth term in 2008, Berger was unopposed in the May primary, and then defeated Richard Riggs in the November election to win another term. Her district covers parts of Salem, Independence, and Monmouth, and switched from a primarily Republican district to a primarily Democratic district in 2008. Berger is considered a moderate Republican whose votes are occasionally inline with the Democrats.Berger calls herself a fiscally conservative and business-oriented politician. In 2008, she became the first person in the Oregon House to be cross-nominated by the Independent Party of Oregon.

Questions for State Rep. Berger
Top three issues facing the Oregon Legislature: 
Top three issues with the potential to impact cities:
Lack of state support for shared services
Land use reform (or lack thereof)
Will Oregon ever have a sales tax?
Doubtful as it won't help solve our fiscal issues in the era of internet commerce and Oregonians don't trust us to keep in in check.
What's the best Christmas gift that you've received? Given?
I loved every gift I have been given.  It isn't the gift that I measure, it is the thoughtfulness.
Let us into your iPod – what's on your "Recently Played" list? 
I listen to music every day as I swim or jog for exercise.  My playlist is some classic rock, some weird stuff like Edith Piaf, show music and movie scores.
[youtube http://www.youtube.com/watch?v=n2s2tPORlW4&w=420&h=315]
Give our members three tips for communicating with their legislators during session.
Engage during campaigns and let candidates know who you are.
Never email an opinion or comment without stating your address, how else do we know if we represent you or if you live in Timbuktu and are just ranting?
Make appointments to discuss specific legislation, and show up on time. I could go on but these are my top line.
What is strangest request you've received as an elected official?

Nothing interesting here, except some issue which were deeply personal to somebody so I won't go there.
If ELGL was going to hold a one-day summit in Salem, give us your restaurant recommendations for breakfast, lunch, and dinner.
Send everybody over to Willamette to eat at their food service like a college kid.
Two things you like best about serving in the Oregon legislature. Two things you like the least. 
Likes:
citizen lead representative government, not professional politicians
front row seat for all things political in Oregon
Dislikes:
citizen lead representative government: not professional and look like it sometimes
we have great difficulty getting big things done in our gridlock system
What will be the headline at the end of the 2013 session? 
"Legislature finishes budget, vows to come back to clean up the mess they made"
Finally, we've wondered many times while we are waiting to have our gas pumped, why can't we pump our own gas? Any chance this changes? 
Not by me, why would I want to learn that skill? Doesn't save money and it's raining out there…
Related Links