This #ELGLKnope blog is guest written by Nathan Eppink, the Director of the Medina County Park District. Connect with Nathan via email, Twitter, LinkedIn, and online.
---
Have you ever watched the show "Undercover Boss?" For several months last year, I felt like I was living it.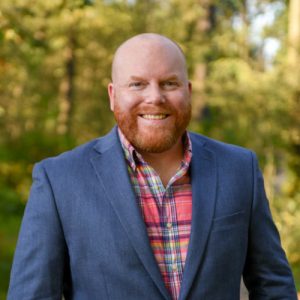 Before becoming director of Northeast Ohio's Medina County Park District in October (Medina, pronounced Meh-DINE-uh, is located about 40 minutes south of Cleveland), I was hired by commissioners as the capital projects coordinator.
In addition to managing items like the installation of new restroom buildings and parking lot improvements, I was tasked with quickly learning about the organization and shadowing its 25-year director before his retirement. When I joined the district in February of '18, the accomplished Tom James hadn't yet shared his plans publicly or with staff.
So, there I was, the new guy, waiting (and working) in the wings until the news was announced in May that I would succeed James.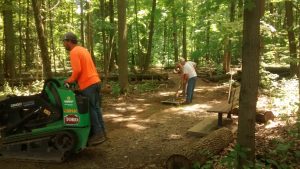 During those three "undercover" months, I did several ride-alongs with park rangers. I planted trees in a conservation area, attended programs, and hiked every park. I helped mop floors and clean restrooms in a reservable facility. I read more than 50 years' worth of board minutes.
I brought my children along for a number of weekend park visits, too. No one told me to do those things, but I needed to educate myself about where we've been, what we do, and why. How often do new team members have that luxury?
Recently, I asked employees to anonymously complete a 10-question survey, and I discovered there's a lot of pride and can-do spirit among staff. However, responses highlighted several issues.
Employees don't quite understand why we own so much farmland. A few individuals said they've never attended a park program; many have not been to all of our parks. A few admitted to not knowing our mission!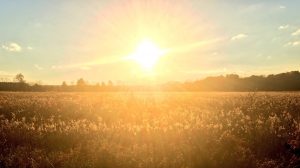 (The park district seeks to enhance the quality of all life through education, conservation, and the protection of natural resources.)
When new employees arrive, they're told about benefits, given an employee handbook and a verbal overview of policies and guidelines, and they're properly trained in the day-to-day tasks for which they are responsible.
Think about the last time YOU started a new job. It's a whirlwind – new faces, names, facilities, rules; there's a lot to remember.
I've wondered, how could we possibly cram anything more into those first few weeks?
Instead of looking at on-boarding as a one-time "event," I consider it an ongoing commitment.
As director, it's my responsibility to make sure employees, at every level, are informed and (hopefully) engaged.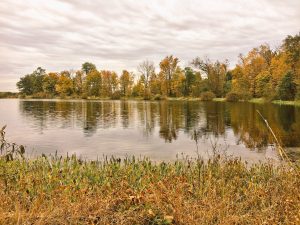 Here are a few new steps I'm taking this year:
Division leaders are meeting once per month to discuss projects, trends, policies, and more, face to face.

Annually, all full- and part-time staff will be allowed to attend one naturalist-led program during work hours.

We're hosting all-staff meetings once per quarter. Agendas will vary, but during each session we'll take a few minutes to review one section of the employee handbook because,

let's be honest

, when was the last time you reviewed yours?

We'll offer a handful of lunch-and-learn opportunities to educate staff about a variety of park topics (e.g., What goes into planning a park? How are farm fields restored?).

I've personally set aside several hours each week this spring and summer for site visits. I have asked administrative staff – the folks who "never get out" – to let me know if there's a property they haven't seen. If their schedules and workloads permit, they can join me for a brief visit.
Is this the right way to envision on-boarding? I'll use a phrase that I've uttered many times since assuming the role of director: I don't know, but I'll get back to you.
---
Tell me what you do. What works for your organization? I'd love to hear your suggestions.