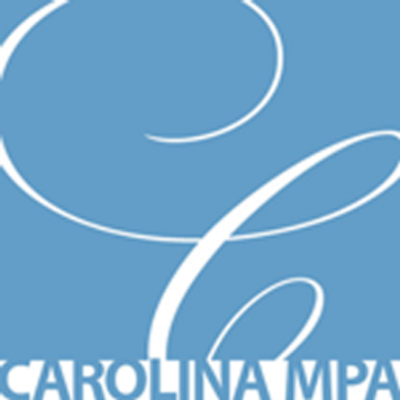 Update: Diversity Dashboard: Rosemary Stump, UNC MPA & The Takeaway with Cal Horton, Former Chapel Hill Town Manager
The Master of Public Administration Program at UNC-Chapel Hill is a full-time, two-year program that serves up to 60 students annually. It consistently ranks among the best public administration graduate programs in the country, particularly in city management. With courses ranging from management, leadership, to public policy analysis and project evaluation, the program educates leaders for local, state, and federal governments and nonprofit organizations.
The University of North Carolina School of Government's online Master of Public Administration, MPA@UNC, is a groundbreaking degree program designed for working professionals and others seeking to advance their careers in public service while retaining the freedom and flexibility to honor their current commitments.You no longer need to choose between a full-time program and a full-time job, or between a part-time program geographically nearby and a top-ranked program.
Carolina's MPA program is ranked sixth nationally in the specialty area of city management by US News & World Report.
Connect: MPA Student Blog, MPA@UNC Blog, Carolina MPA Facebook, MPAatUNC Facebook
Susan Austin joined the School of Government in 2001. She divides her time between the Master of Public Administration program, where she serves as career services director, and the School's public leadership group, working primarily with municipal and county elected and appointed officials. Austin is co-editor of Managing Local Government Services: A Practical Guide, which was published by ICMA in 2007. Austin worked for 14 years in the private sector as a retail manager and buyer. Immediately prior to joining the School of Government, she was a Governor's Public Management Fellow in the Onsite Wastewater Section of the NC Department of Environment and Natural Resources. Austin earned a BA in political science and an MPA from UNC-Chapel Hill.
Three facts we need to know about the program:

We train public service leaders.
We are housed in the School of Government. Our faculty teach and advise practitioners and bring both practical and academic experience to the classroom.
Our residential program is small and students get a lot of individual attention from faculty and staff.
Examples of alumni working in local government (name and position).
Oregon Practitioners
Kent Wyatt – Senior Management Analyst, City of Tigard
Other Notables

Harry Jones – County Manager, Mecklenburg County, NC
Russell Allen – City Manager, Raleigh, NC
Laura Gill – City Manager, City of Elk Grove, CA
Susan Robertson, City Administrator, City of Sun Valley, ID
Roger Stancil – Town Manager, Town of Chapel Hill, NC
Mike Ruffin – County Manager, Durham County, NC
Dave Cooke – County Manager, Wake County, NC
Rochelle Small-Toney, City Manager, City of Savannah, GA
Eric Peterson, Town Manager, Town of Hillsborough, NC
David Vehaun – City Manager, City of Rock Hill, SC
Chris Morrill – City Manager, City of Roanoke, VA
Biggest challenge for those entering the program.
Time management is often a challenge for new students until they get into a rhythm.  Balancing the volume of reading; written work; group projects, and social activities – especially if they have been out of school for a while – can take some getting used to.
Give our readers three tips on finding the right graduate school.
Make sure that the focus of the program aligns with your interests
Make sure you are comfortable with the size of the program
Make sure the program has a strong alumni network
What would alumni describe as the most difficult part of the program?
Because the program is relatively small and the applicant pool is very competitive many alumni would say that getting accepted into the program is a challenge.
Do you recommend prospective students gain a couple of years of work experience before going to graduate school?
Yes. Prior professional experience provides practical first-hand knowledge of the working world, a unique perspective, and contributes to a richer graduate experience for the cohort.
ELGL hosts monthly forums, previous speakers include Gov. Gregoire, Oregon Treasure Ted Wheeler, and Bob Moore, and Bob's Red Mill. Provide us a few recommendations, regardless of location, on who we should invite to speak at future forums.
David Ammons, Author of Municipal Benchmarks and Professor of Public Adminstration
Bill Rivenbark, Professor of Public Administration and Government and MPA Program Director
Carl Stenberg III, Professor of Public Administration and Government
Tom Lundy, Manager of Catawba County
In your opinion, what level of government is the most difficult to find employment in?
This varies depending in part on external factors such as the state of the economy or the governing philosophy of the leaders in office and their priorities. Overall, our students are quite successful acquiring positions in the level of government of particular interest to them. Of course, the more flexible they can be (geographically, positions they are willing to consider, rate of pay) the more opportunities are open to them.
Name two skills that entering students are most often lacking.
Favorite Chapel Hill restaurant. 
General Information
Full-time or part-time program: Full-time residential program
Number of students enrolled each year: 25 – 30 in the residential program
In state vs. out-of-state: Approximately 50:50
Online classes offered: Started our part-time online program January 15, 2013
Contact person for prospective students: Susan Lynch, Admissions Coordinator, 919.962.0425, [email protected], Website: http://www.mpa.unc.edu/
Notable alumni include writers Thomas Wolfe, Shelby Foote, Russell Banks and Jill McCorkle; athletes Michael Jordan, Vince Carter, Antawn Jamison, Mia Hamm and Davis Love III; Tar Heel Head Basketball Coach Roy Williams; journalists Charles Kuralt, Alan Murray, Stuart Scott andTom Wicker and numerous North Carolina governors and elected officials. Others include former UNC President Erskine Bowles, former White House Chief of Staff; Sen. Paul Wellstone; Bill Harrison, former chairman and chief executive officer of JPMorgan Chase & Co.; Ann Martinelli Livermore, former executive vice president, technology solutions group, Hewlett Packard Co.; and UNC President Emeritus C.D. Spangler.
Previous On Campus Features
Note: Student membership to ELGL is free. Join today.