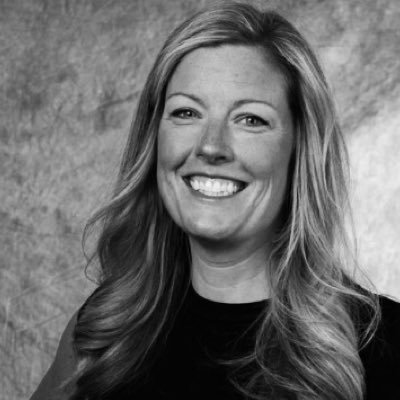 This post initially appears in the Fall 2016 edition of the National Association of County Administrators (NACA) Journal of County Administration. It is authored by Stacy Schweikhart, the Community Information Manager for the City of Kettering, Ohio.  
---
"Each of us can make a difference.

 

Together we make change."

 
-Barbara Mikulski, longest serving female member of United States Congress
In 2012, the ICMA Task Force on Women in the Profession was established to examine the current status of women in local government and to update the 1976 ICMA report on the topic.  The major finding of the report was that only 13% of local government Chief Administrative Officers were women and that there had been no change in this statistic in thirty years.
Their research and recommendations focused on five categories :
Changing dynamics of families

Development of tomorrow's leaders

Membership recruitment and retention

Elected officials

Professional development and conference planning
As a result of the study, the ICMA Task Force on Women issued a report calling on leaders in local government to support efforts to advance the leadership representation of women in the profession.  ICMA has continued the conversation and for the first time, the 2016 ICMA Conference featured a full slate of education sessions related to expanding leadership of women. Notably and major forces for advancement of the cause, former ICMA Presidents Bonnie Svrcek and Pat Martel gave voice and served as champions for expanding leadership diversity.   Along with the continued efforts by ICMA three additional efforts, each outstanding in their own right, emerged to answer the call.  Together they are creating momentum that is leading to change.
The Engaging Local Government Leaders (ELGL) network didn't just step up – they jumped in feet first and launched the #13percent initiative.  ELGL is a network of innovative local government leaders from all disciplines and administrative levels who share a passion for making our communities the best they can be.  ELGL believes that attracting and retaining local government professionals requires making meaningful connections.  ELGL members share information – a learning process that empowers all of us to work harder, smarter, faster and more creatively.  ELGL provides educational offerings that address new trends and ways we can proactively respond as local government professionals.
ELGL took the #13percent challenge head on with a diverse arsenal of approaches.  ELGL leaders travel to conferences or host webinars, conduct trainings and present education sessions bringing awareness to the #13perent challenge.  The core of the ELGL #13percent effort is a robust digital media campaign.  Members and thought leaders from throughout the nation regularly share articles, observations and personal stories all linked with the hashtag #13percent.  In true ELGL form, local government professionals from all fields and all leadership levels contribute original content that explore the topic from new and inspiring perspectives.  These columns are posted on the ELGL website, shared on social media and included in daily ELGL e-news updates. 
Earlier this year, ICMA released data on women in the city/county management profession. This commitment to continue to provide data on women in the profession is a critical component of measuring progress and ICMA should be commended for leading the charge.  The data highlighted the total number of ICMA members by state, the number of female chief administrative officers (CAOs, referring to city/county managers/administrators), and the number of female assistant CAOs.
6,617

 

ICMA Full and Affiliate members work for U.S. local governments

28.5% of these members are women
3,412 ICMA members, or 51.5%,

 

serve as U.S. local government CAOs

15.3% of these U.S. local government CAO members are women
1,100 ICMA members, or 16.6%, serve as U.S. local government Assistant CAOs

37.2% of these U.S. local government Assistant CAO members are women
Since the original 1976 report and the 2012 report that followed, the percentage of female CAO ICMA members has crept from 13% to 15%.  At the pace of a 2% gain every 30 years, it will be 2052 before we reach gender balance at the top level of leadership in our communities. A consistent ratio of ICMA CAO membership growth will continue to yield a nearly stagnant result. The fuel for a change in trajectory has to be the addition or advancement of new women to CAO leadership roles, and the data showing that 37.2% of Assistant CAOs are women holds some promise.
The #13percent team from ELGL examined the ICMA data and discovered that there may indeed be more to the story.  Could there be more progress out there that isn't being measured? Would data from state level or other national associations tell a different story? With that in mind, ELGL is working directly with the National League of Cities and the U.S. Conference of Mayors, along with state public management associations to add to the ICMA data set in hopes of telling a more complete story. 
In 2006, a group of female public administrators in California got together and decided it was a great idea to form some type of group for women to support each other in the profession. Women Leading Government was formed, and ten years later the example set in California is now rapidly spreading to other states.  The mission of Women Leading Government state chapters is to help women succeed in public service by enhancing career-building models that develop leadership skills and by networking professional women in government.  State chapters now exist in Arizona, California, Delaware, Florida, Ohio, South Carolina, Texas and Virginia.
The League of Women in Government launched in 2015 as an umbrella organization to support local and statewide organizations that advance women in local government leadership. The group works to move the needle forward on the number of women serving at the most senior and executive levels in all areas of local government and harness resources to help women in government reach their maximum potential through a support network of information, development opportunities, and educational forums.
The League of Women in Government hosted the first ever Women in the Profession Symposium in partnership with ICMA at this year's Annual Conference in Kansas City.  More than 175 local government professionals, men and women from all levels of city/county administration, gathered to hear keynotes from two renowned leaders on women's issues and participate in discussions on what it will take to move from #13percent to #genderbalance.
By now you may be considering how you and your county can get involved.  On a personal and professional level, start by learning more about and becoming involved with ELGL, the powerful Women Leading Government state chapters, and the League of Women in Government. 
Every individual serving in local government can do three things that will help to advance the role of women in the profession.
Encourage:

 

Reach out to students at your local high school or university.

 

Talk about the rewards of choosing a career in local government.

 

Discuss how leadership in communities must reflect the demographics of the community and how diversity of all types is essential.
Notice and Speak Up:

 

Inherent gender bias exists.

 

Sometimes it is blatant, sometimes it is subtle.

 

It can manifest in convened work groups that are unintentionally all male, in unequal references to gender (females mentioned as 'girl' while males noted as 'men'), in interview questions about balancing home/work or as bold as inappropriate comments about personal appearance. When you hear or see something in the workplace that contradicts gender equality, take notice and speak up.
Mentor:

 

In formal or informal ways, commit to being a mentor for women in the field.

 

Women are natural role models for each other, but must make the conscious decision and commit time to being a mentor.

 

Read up on 'Shine Theory'.

 

Men, you have a role too.

 

Connect strong female leaders in your organization to each other or to other female leaders in your community.
---
About Stacy Schweikhart:
Stacy is a member of the leadership team for the national Engaging Local Government Leaders network, founder of the Ohio chapter of Women Leading Government and a board member of the League of Women in Government.   She is an active contributor to research, essays and podcasts on the topic of attracting the next generation of local government leadership and #13percent, in addition to topics related to public sector communication resources and policies, parks & recreation, citizen engagement and public relations.  Reach Stacy at [email protected] .