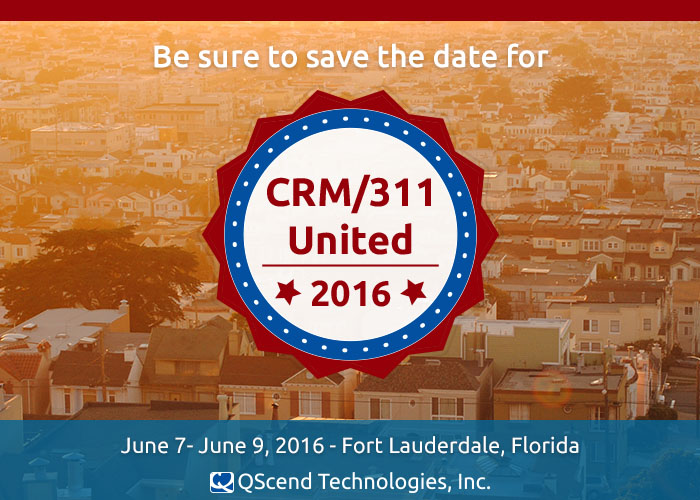 Cities from around the country are coming together to share their successes.
ELGL organizational member, QScend Technologies (LinkedIn and Twitter) is hosting a conference where city leaders who represent ten municipalities will share their citizen request management/311 success stories. ELGL will be there to share our thoughts on improving and maximizing citizen outreach and engagement. Register now to reserve your spot before they fill up!
Bringing Sexy Back
By Rebecca Olson – Twitter
I recently engaged in a lively conversation with several of my colleagues. The topic started out with a question:
'To what extent is local government responsibility for making civics sexy?"
It stemmed from a Ted talk that discussed 'power' and the idea that citizens have given away their power to the few who have remained engaged in government. The speaker said that much of the ignorance and civil illiteracy is willful on the behalf of residents. So, naturally our conversation flowed to the topic du jour in local government – Citizen Engagement.
Many of our organizations have grappled with the creating meaningful citizen engagement. Many in government believe that increasing the level of citizen engagement will make local government more exciting, sexy, or at least…less boring.
What fuels the desire for citizen engagement? Are residents pushing for more opportunities for engagement? Or are local government leaders seeking more (or better) input into decision-making?
There is a rising expectation among local government leaders that citizen engagement should permeate all functions of government so that leaders can gather a diverse cross-section of values, experiences and knowledge in order to improve decision making. However, residents frequently view citizen engagement in terms of government transparency, responsiveness and personal connections. These two differing viewpoints of citizen engagement – Improving Decision Making vs. Transparency/Responsiveness – can have dramatically different outcomes. The methods and strategies used to accomplish each are quite different. When designing your citizen engagement strategies, it is important to understand the difference between these two ideas and develop a strategy that addresses both.
Join ELGL at the QScend conference June 7-9, 2016 in Fort Lauderdale, Florida to hear more about the different expectations of citizen engagement, and how to incorporate the appropriate strategies into your organization's processes, culture and services.
Supplemental Reading