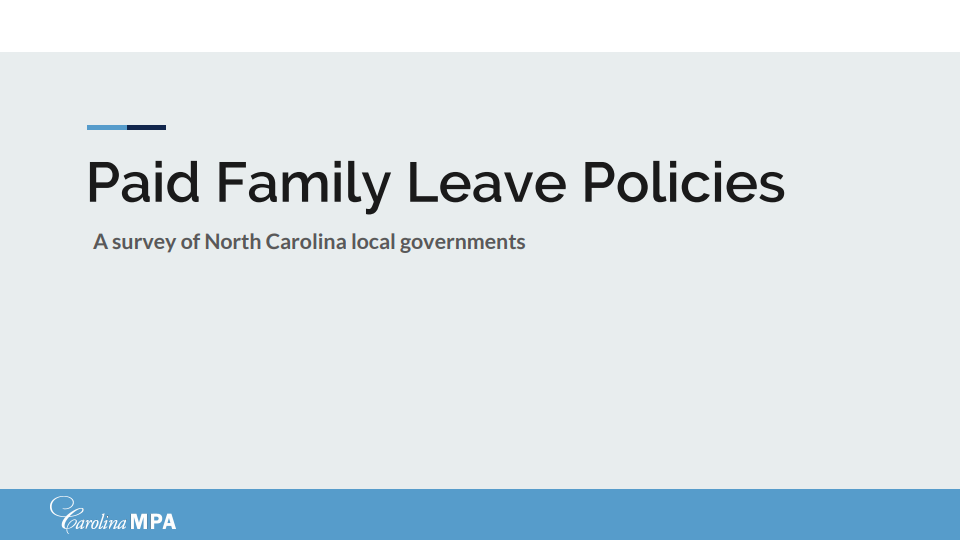 ELGL and the UNC MPA program worked together during the Spring 2018 semester on a research project on paid family leave in North Carolina local governments.
Huge thanks to the research team on their literature review, surveys, analysis, and reporting. Meet the research team here:
ELGL will host a Twitter conversation about this report and the findings on Friday, June 8 at 11:00 a.m. PDT. Follow along from the @ELGL50 account, and we'll use the hashtag #paidfamilyleave. Submit your questions for the conversation to Kirsten Wyatt.

Note: ELGL has already received questions about replicating this research on a national scale, like last year's North Carolina trial balloon for the Diversity Dashboard. We'll be looking into this possibility in the coming months, possibly relying on sponsor support for research costs or crowdfunding the research similar to the Diversity Dashboard. Stay tuned for more information.