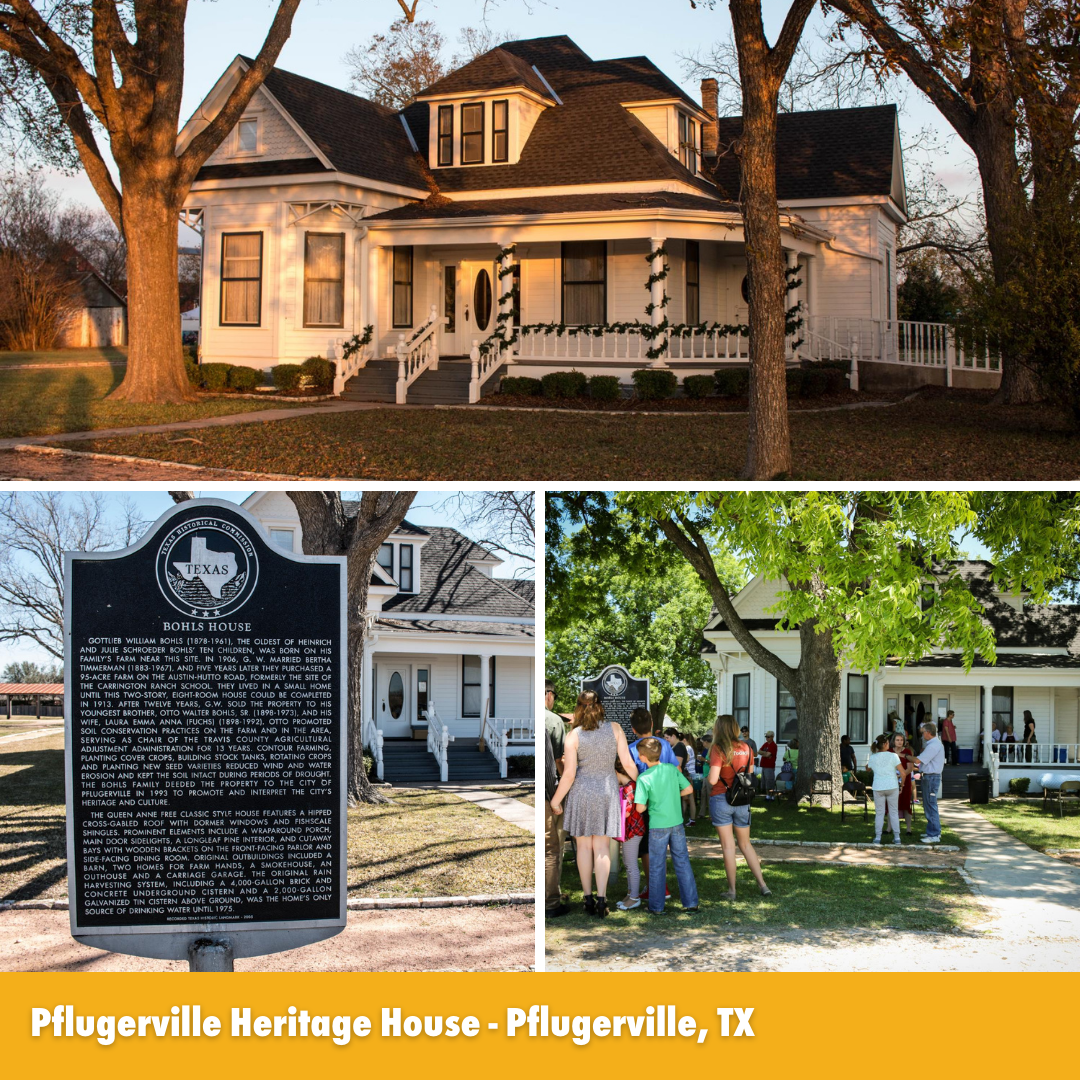 Voting for the 2022 Best Places in Local Government (aka the #ELGLKnope) Round of 32 opens on March 7, 2022 and closes at midnight PT on Friday, March 11, 2022. One vote per person. Learn more about this award online.
---
Pflugerville Heritage House
Pflugerville, Texas 78660 
Year(s)/Era:

1913-1993 

Type of Place:

Building, Structure  

Nomination:

When I first moved to Pflugerville, the Pflugerville Heritage house was only open 1 day per month.  Since the Library has taken over, pre-pandemic, the Heritage house has been open at least 4 times a month March-December.  The Library, in connection with the Heritage House Partners and the city Parks and Recreation Department, has also staffed the house as well as preserving and adding onto and improving the building as well as creating a digital archive of the contents. 

Most notable attribute(s):

The Bohl's House is in it's original location and not much changed from when it was lived in as a home. The museum contains artifacts that represent rural farm life in the early to mid 20th century.  From the German families who founded the city through waves of immigrants seeking a better life, the rich history of the area is explored at the museum. 

Special designations or recognitions:

Designated and a historic landmark by the Texas Historical Commission in 2005.




Daniel Berra, the Library Assistant Director was given an Award of Merit for his work with the Heritage House.

Three words to describe:

Local, Educational, Historic 

Anything else to share?

The Pflugerville Heritage House is a reminder and of the German Heritage of Pflugerville as well as the many other diverse cultures that have been drawn to our city.  It is a place for remembrance and education about where we have come from and a springboard to help plan where we are going.  We hope to continue working toward  making the museum a center for local history and genealogy research with a mission to tell everyone's stories. 
Local Government:
Pflugerville Public Library 
Pflugerville, Texas 78660 
---