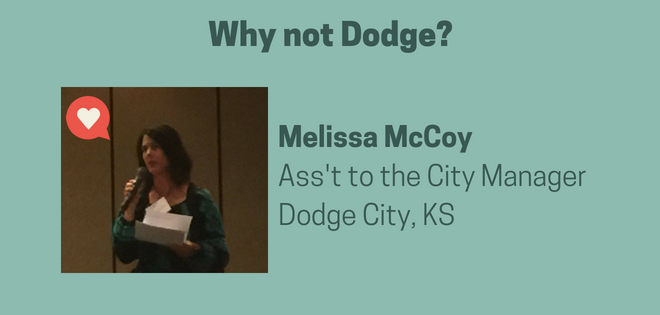 ---
Melissa McCoy
Assistant to the City Manager
Dodge City, Kansas
Profile
---
Why not Dodge? Melissa McCoy, Assistant to the City Manager, joins GovLove to talk about the tourism industry and the old west. The City of Dodge City, Kansas turned around the old phrase "get the heck out of Dodge" into an effort to bring people to the queen of the cowtowns. In 1997 residents of Dodge City voted to approve a dedicated portion of the sales tax to fund projects to encourage tourism.
---
---
Learn More
Why Not Dodge? Why Not Stockton?
Melissa McCoy named Rising Star
Most beautiful Kansas town? Travel website says Dodge City. Really.