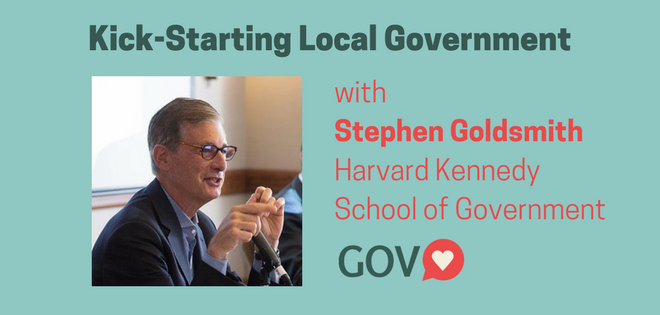 Stephen Goldsmith
Director of the Innovations Program
Harvard Kennedy School & Data Smart Cities
---
Stephen Goldsmith, Director of the Innovations Program at the Harvard Kennedy School of Government and the former Mayor of Indianapolis, IN joins GovLove to talk about data, innovation and more. He compared his role as Mayor with being Deputy Mayor at New York City, discusses social media in government and the work of Data-Smart Cities Solutions.
Other topics covered:
Mount Rushmore of career influencers
How to use data to change the culture of government
Chances of success for the White House Office of American Innovation
Advice for tuning out the noise and focusing on what is most relevant for your community
Listener questions from Ben Clark, Jason Jones, Matt Yager, and Sam Anselm
.

---
Keep Reading
[/vc_column][/vc_row]