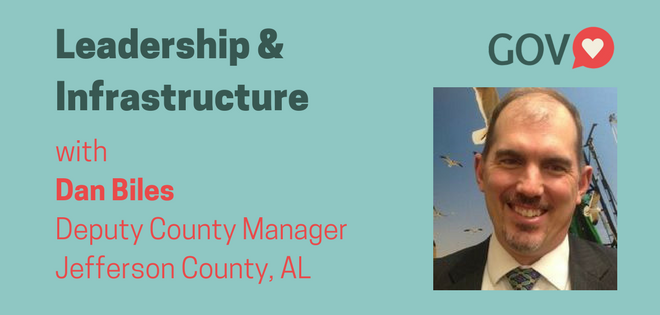 Dan Biles
Deputy County Manager for Infrastructure
Jefferson County, AL
Website | LinkedIn | Twitter
 .
Dan Biles the Deputy County Manager of Jefferson County, Alabama joined GovLove to talk about his career path, perspective on leadership and Texas A&M's move to the SEC. We discussed his recent article for ELGL entitled, "You don't have to be a supervisor to be a leader" and how he models the behavior he wants to see in his employees – like leaving at 1:00 pm. Dan also shared how his military experience influenced his career and how the deputy or assistant manager role is unique.
.

.
Keep Reading
You Don't Have to a Supervisor to be a Leader