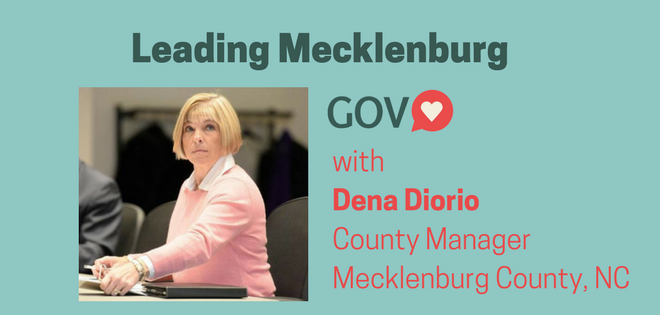 Dena Diorio
County Manager
Mecklenburg County, NC
Bio | LinkedIn | Twitter
.
The Manager of North Carolina's largest county joins GovLove to discuss her career path, building trust in government, communications and more. Dena Diorio has lead Mecklenburg County since 2014 and came to the south after starting her career in New York City and two cities in Connecticut.
.

.
Keep Reading
Dena Diorio named Mecklenburg's new county manager
Eagle Eye: Dena Diorio, She has an open attitude and a talent for slashing budgets. Can she fix Mecklenburg County government?
Diorio to hit the ground running as new county manager