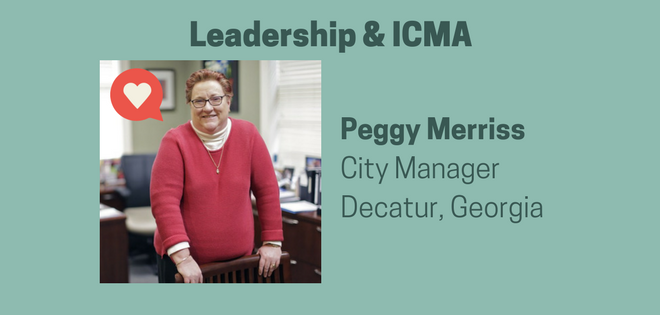 Peggy Merriss
City Manager
Decatur, GA
Bio | LinkedIn
---
Get to know the City Manager of Decatur, Georgia. Peggy Merriss joins GovLove to discuss her career in local government, which includes 24 years as City Manager and stints in leadership positions with ICMA. She talked about the projects going on in Decatur, her experience as a woman in local government and more.
Topics: Lightning round (0:50), Peggy's career background (1:45), road diets (4:30), what keeps her in Decatur and how it's changed during her career (6:40), her time as ICMA's first female president (12:30), the importance of local government (18:05), top speakers at ICMA (21:00), and advice to someone starting their career in local government (25:00).
This interview was recorded at the 2017 ICMA Conference in San Antonio, TX.
---
---
Meet the Hosts
Keep Reading
Decatur's long-serving city manager takes a long-term view
GA: Peggy Merriss, City of Decatur, City Manager
City manager turned down other jobs to stay in Decatur
Celebrating Women in Local Government: An Interview with Peggy Merriss
Decatur City Manager To Discuss Proposed Budget