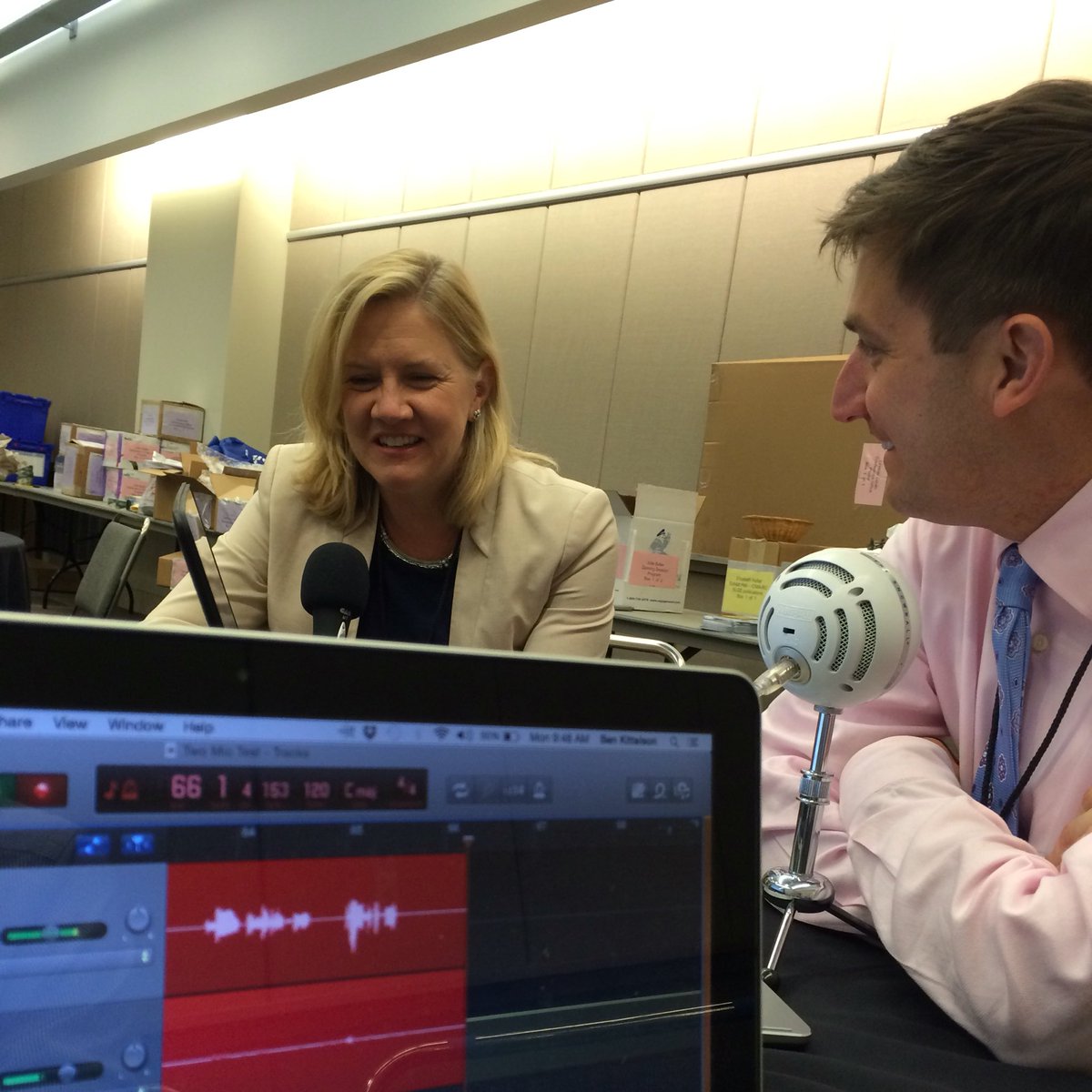 In a special episode recorded at the ICMA Conference in Kansas City, MO, ELGL co-founder Kent Wyatt interviews Amy Garmer, Director of the Aspen Institute Dialogue on Public Libraries. The interview covers a wide range of topics including:
Celebrity look-alike, 
Working for U.S Senator Sam Nunn,
Virginia vs. Texas – which is a better place to live,
Mt. Rushmore of books,
Are libraries overlooked and underappreciated?
Role that libraries play in economic development, education, civic engagement, workforce development, and digital inclusion,
The four model libraries in the United States, and
The Rolling Stones.
---
---
4-1-1 on Amy
As Director of the Aspen Institute Dialogue on Public Libraries, Amy Garmer is leading the launch of a new multi-year initiative to explore, develop and champion new ways of thinking about U.S. public libraries. She has also led the development and execution of many domestic and international journalism-related initiatives as Director of Journalism Projects in the Communications and Society Program, including the  the Aspen Institute Dialogue on Journalism and National Security, the Arab-U.S. Media Forum and the Aspen Institute Symposium on Critical Issues in Journalism at the U.S. State Department.
She led development, publication, and outreach of a white paper series and a companion website inspired by the Knight Commission on the Information Needs of Communities. This work focused on policy and innovations to foster universal broadband access and adoption, digital and media literacy, local journalism and information hubs, public service media, civic engagement, and government transparency.
4-1-1 on Aspen Institute
The Aspen Institute is an educational and policy studies organization based in Washington, DC. Its mission is to foster leadership based on enduring values and to provide a nonpartisan venue for dealing with critical issues. The Institute has campuses in Aspen, Colorado, and on the Wye River on Maryland's Eastern Shore. It also maintains offices in New York City and has an international network of partners.
Supplemental Reading
Aspen Institute report explores how libraries can nurture innovation
The Aspen Institute Dialogue on Public Libraries
ICMA to Launch National Library Survey
Working Together to Close the Digital Divide
Report: Rising to the Challenge Re-envisioning Public Libraries
Freedom and Connectivity: Advancing the Freedom to Communicate in the Americas
Smart Libraries: Community Development Through Innovation and Partnerships