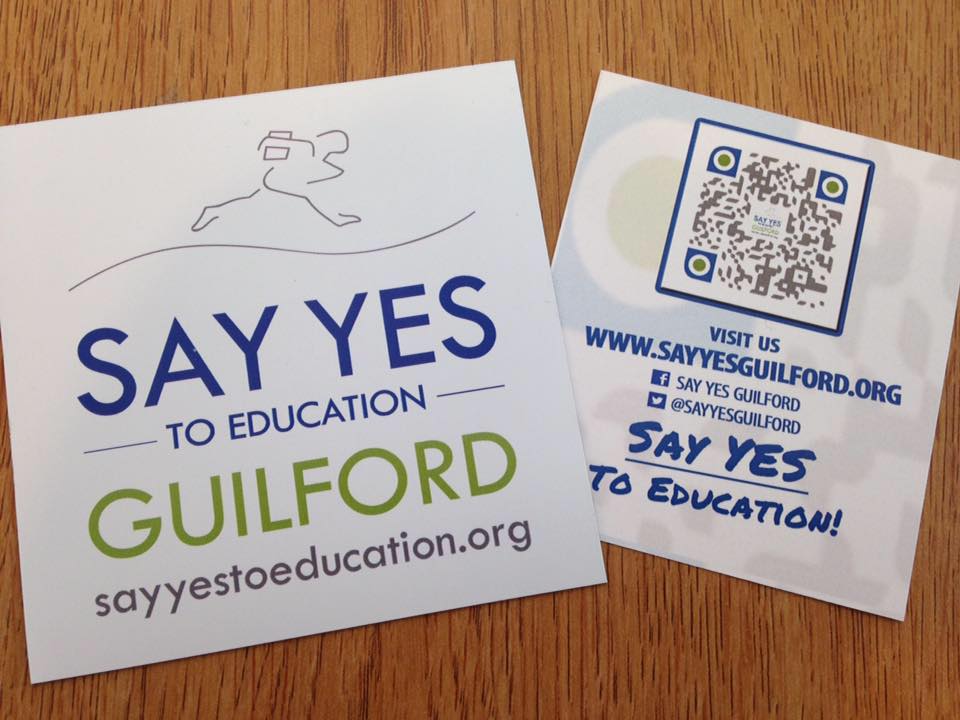 Connect with Say Yes Guilford: Twitter & Facebook
What if there was a way to get local governments, school systems and non-profits all working toward the same goal of improving student achievement? That's precisely the mission of Say Yes to Education. This organization works to support kids so more of them graduate high school and go to college. Ben Kittelson sits down with Mary Vigue, the executive director of the newest Say Yes community Guilford County, to learn more about the program and how it works.
Say Yes works to collaboratively support and provide resources to students so they can successfully graduate high school and be ready for college, they also provide last dollar tuition scholarships for those kids! That means this initiative could have a huge impact on the community of Guilford County.
Mary Vigue is the Executive Director of Guilford Says Yes, a position she's been in for three months. Prior to that she worked for the City of Greensboro, NC as an Assistant City Manager and had worked up to that position from a Budget & Management Analyst job. In the episode Mary discusses what drew her out of her, self-described, dream job to work for Say Yes and what her role entails.
---
---
Supplemental Reading