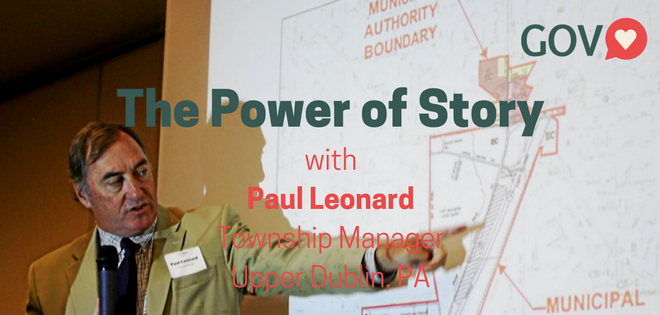 4-1-1 on Paul 
Paul Leonard has been involved in city and emergency management for 30 years. for the past 15 years and currently as the Township Manager for Upper Dublin, PA. He is also the Governor's appointed emergency management coordinator. Paul has been a city manager in two other communities and is an active firefighter. He holds a masters degree in public administration from the Pennsylvania State University and is an alumnus of Niagara University and the Senior Executive Institute, University of Virginia, Darden School of Business.
Paul Leonard
Township Manager, Upper Dublin, PA
LinkedIn
---
---
The Interview
Here's what you'll learn about in the podcast.
What's on Paul's nightstand? Paul is a podcast addict. He's been reading less and listening more to podcasts including GovLove. He's also listening to Grapple and recommends the podcast to ELGL members. From small towns to big cities — Grapple gives voice to people living and working in distressed communities.
Nozzle Forward is leading the way in training firefighters for today's environment.
Paul references STATter911 in the interview. The website posts, excerpts and links related to fire and emergency services.
Quote of the interview – "Ben Franklin would have been an ELGL member."
H/T to Paul for taking time to share his 30 years of experience. We're excited that Upper Dublin is our newest organizational member.