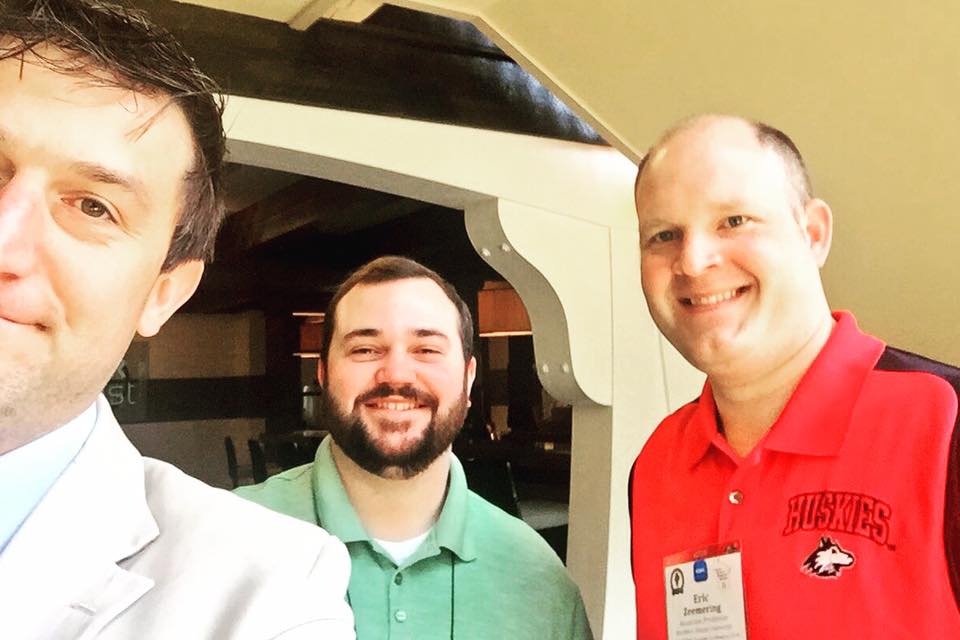 If you want extra points in life, leave us a review. 
Connect with Dr. Zeemering – LinkedIn, Twitter, and World Wide Web
Connect with Jon – Twitter
At the joint Illinois and Wisconsin city management conference, ELGL co-founder Kent Wyatt interviewed Dr. Eric Zeemering, Northern Illinois University Associate Professor and Jon Pape, Northern Illinois University MPA student. In the podcast, you'll learn about Dr. Zeemering's elected service on the city council in Rockford, Michigan, the experience of an NIU MPA student, and the book Collaborative Strategies for Sustainable Cities: Economy, Environment and Community in Baltimore. 
The NIU MPA program is ranked sixth in the nation in the specialty field of city management and urban policy and tied for 14th in the nation with Harvard University in the field of public finance and budgeting. The program also made its debut in the field of public management administration, ranking 30th.
NIU's rankings in these programs are ahead of all Illinois public and private institutions, as well as many elite schools nationwide.
---
---
You can learn more about the Northern Illinois MPA program in On Campus with Northern Illinois University MPA Program.
Supplemental Reading
Podcast – Eric S. Zeemering, Collaborative Strategies
The Games of Monitoring Shared Local Government Services
NIU MPA ranks among nation's best: U.S. News & World Report
DeKalb employees among those recognized at MPA hooding ceremony
[/vc_column_text][/vc_column][/vc_row]