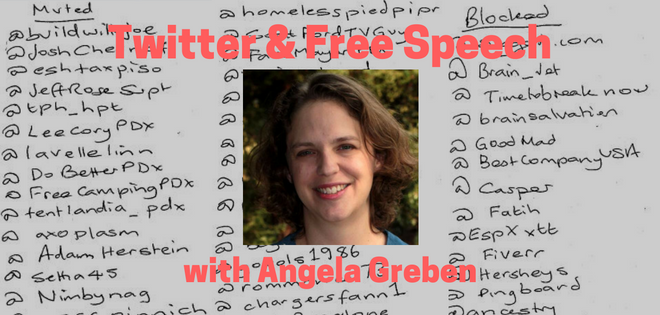 How does blocking or muting someone on Twitter affect free speech? Angela Greben has been doing research into precisely this topic. She has been filing records requests across the country to find out who elected officials and public Twitter accounts have been muting to find out if it impacts your first amendment right.
---
---
Angela Greben (Twitter)
Supplemental Reading
Government Block Lists Revealed
What's @SantaAnaPD Doing to Tweets It Doesn't Like?
A Florida man is suing the Miami Beach mayor for his Facebook block list
Blocked by the Cops @Austin_Police doesn't want to hear your criticism
Public Records Reveal Who Politicians Block on Twitter