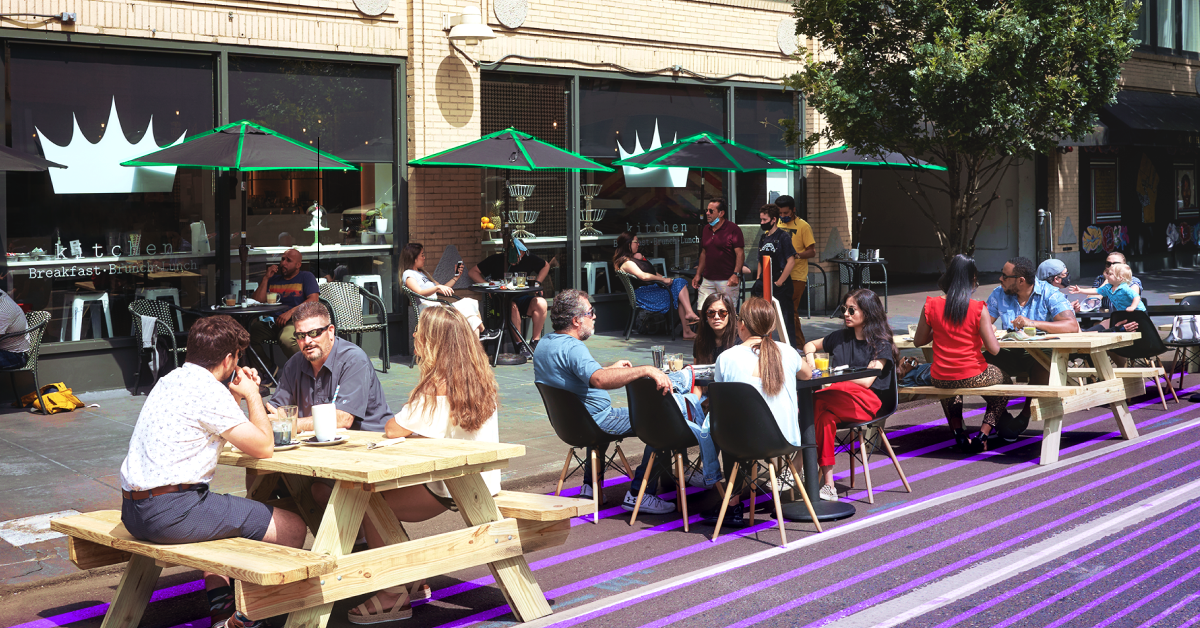 This post is by ELGL member Assaf Frances, the Director of Urban Policy for Zencity.
Following Governor Newsom's mandate to shut down indoor business activity, cities that authorized and encouraged outdoor business activity generated 2X positive sentiment amongst residents. 
The recent announcement by California Governor Gavin Newsom about the rollback and closure of indoor operations put many cities under pressure to find quick and innovative ways to balance their residents' health and safety with that of their local economy; particularly in regards to their restaurants and dining sector.
As you plan and execute initiatives to help keep your local businesses afloat, it's important to know in real-time what your residents are saying about them and what suggestions and concerns they might have. Zencity can help with that, here's how.
Following the announcement, Zencity's analysis of resident discourse on the issue across 24 California cities revealed that positive sentiment of residents in cities where outdoor business activity was allowed was twice as high compared to sentiment in cities that didn't take quick action. 
The most popular initiatives launched by California cities we reviewed include:
---
Curious to learn what your residents have to say about business initiatives and programs you're promoting while navigating reopening? Learn more here.