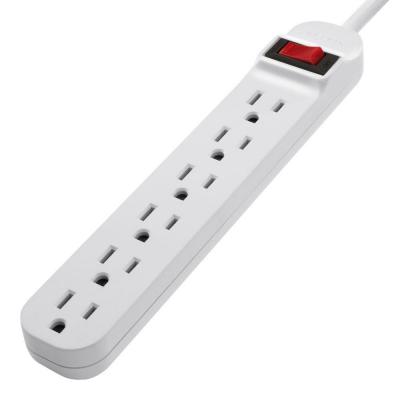 Power Strips:
Genius idea: for all the vendors out there that heed Kent Wyatt's advice and decide to not buy a booth and give out swag – here's what you should do to buy the love of #ICMA2017 attendees:
Go to Home Depot.
Buy 50 power strips. ($4.97 x 50 = $248.50)
Order some rad stickers. ($56)
Put your logo on the power strips.
Plug them in around the convention center.
Voila! Your brand is in front of everyone, and conference attendees don't crawl around awkwardly in their skirts and heels looking for a plug in or navigate the exhibit hall to find the conference-designated charging station.
Cold & Flu:
Did I mention that I'm as sick as a dog? I feel like garbage. I just sneezed 17 times and scared away two lifetime member senior advisors who were sitting near me. So here's my other genius idea for a vendor booth.
It's September, school has started and all of us with school-aged kids are in the midst of dealing with the back-to-school germs that give everyone a cold this time of the year. So I think a vendor booth (if you insist on having one) should just be stocked with tissue, cough and cold medicine and hot tea would actually get a lot of us into the hall and engage (albeit rather snottily and through bleary eyes).
White Guys:
I'm wondering if anyone else has encountered these situations at ICMA conferences:
Have you had the experience where you're walking down the hallway and you see in the distance someone you think you know (and you maybe even do the awkward wave and smile) and then you realize that you have never seen that person in your life?
Or, you're in a crowded social and you're looking for a particular man, and as you scan the room you realize that every man in the room has brown hair and is wearing a checked button up?
There are so many white guys here. It's exhausting. The silver lining though, is that it's easier to find your girlfriends when you're looking for them.
Coffee Breaks:
I will maintain until I attend my last ICMA conference (#ICMA2046?) that the best way to learn new things is to sit down in a common area, get a cup of coffee, and listen in on the conversations that go on around you. Since I sat down 30 minutes ago, I've visited with some managers from Sri Lanka, caught up with my favorite person from Routt County, CO, and listened to two retired managers from Missouri (before I scared them with my violent sneezing). Coffee breaks at ICMA conference are the best.