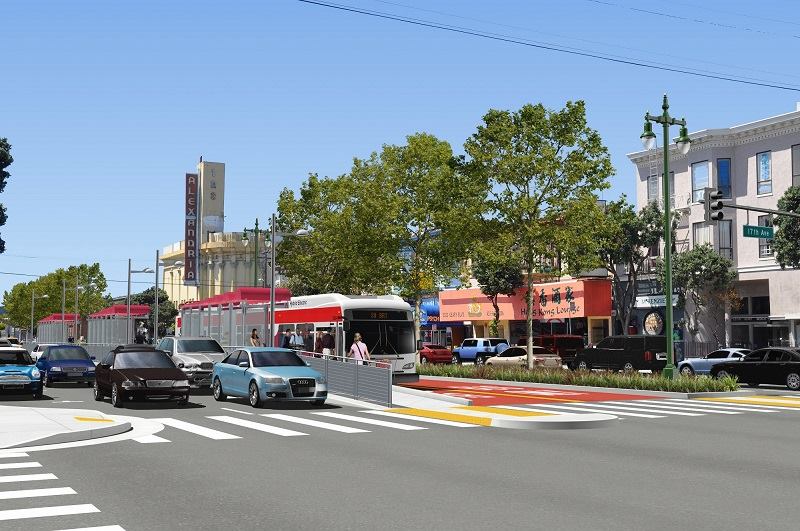 Mariel Reed is founder of CoProcure, a toolkit for improving technology procurement across a network of local governments. Prior to launching a govtech startup, Mariel served as an Innovation Strategist with the San Francisco Mayor's Office of Civic Innovation. She loves connecting with fellow local civic innovators – to learn more from her experience or share your own, please reach out to her at [email protected] or on Twitter or LinkedIn.
---
As an innovation strategist with the San Francisco Mayor's Office of Civic Innovation (MOCI), I spent most of my time thinking about how to deliver innovation in government through partnership programs. There are compelling reasons for governments to invest in partnership programs like Startup in Residence (STIR) and Civic Bridge. If you're considering creating a public-private partnership program, here are 10 lessons based on our experience in San Francisco that might help:
1.Take stock of your goals and existing internal capacity. Before setting up a partnership program, it's important to assess your internal goals and existing capacity. Getting organized about what you're trying to achieve and what resources you already have to allocate towards your goals will help you identify, recruit, and manage the right external partners. 
Luckily, there are likely many organizations and individuals that would like to volunteer with your city. It can be tempting to recruit these external partners without knowing exactly what they might be able to contribute or how you'll put these resources to work for your city, but be careful. Managing relationships and expectations takes serious effort, and this investment can end up feeling more like a distraction if you don't have specific objectives in mind.

In San Francisco, we developed our partnership programs to support our Mayor's priority of improving quality of life for residents. City agencies and external partners – startups and pro bono talent teams – contribute expertise, new skills, and technology tools towards specific projects. While each project has its own goals and deliverables, all projects align to our collective vision for a safer, cleaner, more livable San Francisco.
2. Invest in your relationships on an ongoing basis. Partnership programs require understanding multiple stakeholders – what they're trying to achieve, what they can offer, what they need – and putting them all together. In San Francisco, our partnership programs match internal government departments with external pro bono private sector talent. While it's important to grow these programs by developing new relationships, it's even more important to nurture relationships with existing government and private sector partners. Don't just reach out when you need something (a new challenge, a commitment to join an upcoming cohort, help recruiting a new partner). Reach out on an ongoing basis. More regular interactions increases the likelihood that partners will think of you and your program when they have a need or extra capacity to contribute. Ongoing interactions will also help you collect better, informal feedback about your program.
3. Build infrastructure that can outlast you. As soon as you can, even if your program is new, start documenting what you're doing. This can feel like a low-priority, but it's a valuable investment. Partnership programs, especially in their early days, can be overly dependent on the relationships and project management of a single individual. Documenting your relationships and processes early on not only protects the program from the risk of personnel changeover, it's also a great forcing function for formalizing your process and identifying areas for improvements. Write out your program lifecycle and key milestones; create relationship management systems to track your interactions with partners; and develop templates so you can more easily recreate messaging, events, and other program resources.

4. Take time up-front to focus on identifying and framing challenges. It's well worth putting in extra effort to identify and scope the problems you're trying to solve before any formal program or collaboration begins. For both STIR and Civic Bridge, the majority of our innovation team's work is internal and happens upfront, ahead of our programs' formal kick-off. We work with departments to identify needs, translate needs into challenge statements, and align internally on metrics for success. This is hard work – but we've seen that making sure we have internal agreement about the problems we're trying to solve, which problems are most important, and a shared vision of success helps us make the most of valuable time with city staff and pro bono partners.
5. Provide cases – even fake ones – to explain what you can offer. In our early conversations, it was hard to communicate with city colleagues about why we were meeting with them and what kind of assistance we could provide. We usually tried to explain "We're here to help." But "help" was too general for quick meetings with busy department heads. We needed a way to focus our conversations on the kinds of projects we may be able to support. So, we collected case studies and created project archetypes to explain the categories of support we could provide and how this support could catalyze problem-solving for the city agency.
6. Embrace your team's roles as translators and facilitators. I've joked that my early cross-cultural career experience as an American connecting the United States and China is a lot like my experience connecting industry and city agencies from within government. Both sides have good intentions (after all, they've signed up to collaborate) and share common goals; but people in the private and public sectors operate in different cultures and speak different languages. Especially in the early stages of our partnership programs, our innovation team's helped translate, moderate, and build trust across our city agencies and pro bono partners. We learned to have conversations not only about project scope and vision for success; we also built in conversations about how the groups would work together as teams and interact with each other throughout the project. (You can see these worksheets here and here.)
7. Use in-person events to create program milestones and a sense of community. Both STIR and Civic Bridge feature in-person events. Even in a hyper-connected world, there's nothing that can replace the value of face-to-face interaction. Events create a sense of community, increase accountability and leverage peer pressure, and give recognition to program participants. For our programs, key events include:
A program kickoff or orientation:

This is an orientation opportunity for teams to come together to identify their project scope, establish team norms, and meet other members of the program cohort. (See our

Civic Bridge Kickoff guide here.

)

A mid-point event:

This event brings together all project teams to report out on progress, challenges, and next steps. It's a chance to informally celebrate progress, workshop roadblocks, and create some peer-pressure and accountability for producing final deliverables.

A final Demo Day:

Demo Day is a chance to celebrate the teams and recognize their contributions. Typically, the Mayor and other executive leadership like our City Administrator will attend this event. Teams typically have two presenters – one representing the agency and one representing the private sector partner. Each team has five minutes to present a well-rehearsed, pithy summary of their work, key lessons, and next steps. (Read about

STIR Demo Day

and

watch the 2017 event livestream

.)
8. Enable your partners be your program evangelists. When it came to spreading the word about these programs and engaging additional participants, our program alumni were our best allies. We quickly learned that it was way more powerful to have a department head talk to another department head about an opportunity than for us to directly pitch city leadership on a project. Find ways to engage your program participants after the program and help them share the value of their experience with colleagues. For us, this meant organizing brown bags for city staff to hear from the experience of colleagues; presentations by department heads at regularly scheduled executive meetings; and occasionally asking an alumnus to reach out to a particular person or department.
9. Collect feedback. Our partnership programs were works in progress. It's important to let your partners know that you're learning with them. Express interest in their feedback and develop formal and informal channels to collect input from program participants during and after the program. We chose to collect input from program participants through regular surveys as well as user interviews after the end of the cohort. Many of our partners shared informal feedback on a more ongoing basis, too (see lesson #2).
10. Iterate! Don't just collect feedback from program participants — act on it! Based on the feedback we collected on our fall 2016 Civic Bridge cohort, we identified three areas for program improvement: problem scoping, partner matchmaking, and measuring impact. We developed and tested interventions to address pain points in these three areas through a spring cohort, and we were transparent in letting our program participants know that the program was changing based on feedback from previous participants. We saw improvements in these areas in the spring, and implemented changes across the larger fall 2017 cohort. We've loved learning from program participants and identifying specific areas for improvement.
---
Supplemental Reading