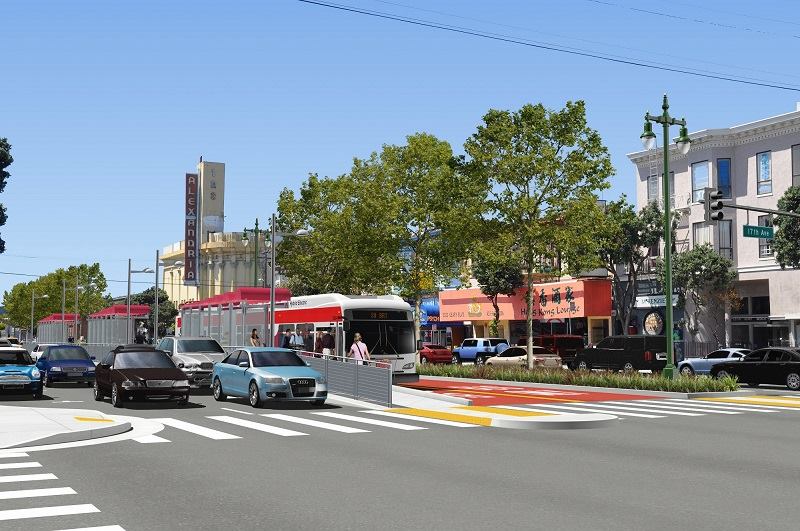 Mariel Reed (LinkedIn and Twitter) shares observations about innovation in local government. Mariel worked as the Senior Innovation Strategist, Mayor's Office of Civic Innovation, City of San Francisco. 
---
During my time at the San Francisco Mayor's Office of Civic Innovation (MOCI), our innovation team decided on a major shift in strategy. Instead of directly working on a few projects a year as internal consultants, we invested in creating the infrastructure for collaboration: partnership programs.
Our team used most of our time on our cohort-based partnership programs, Startup in Residence (STIR) and Civic Bridge, connecting city agencies with private sector talent. We identified needs and scoped challenges with city colleagues, recruited pro bono private sector partners, matched city challenges with external partners, and managed ongoing projects. Over the course of one year, we found our partnership programs to be force-multipliers for delivering value to city staff and residents. Our full-time team of five expanded to a pro bono staff of hundreds, working to provide a range of skills on over 30 projects improving quality of life for San Franciscans.
As part of the MOCI team last year, I focused on improving and scaling our Civic Bridge program. While STIR matches a city agency with a start-up to co-develop a new technology tool over sixteen weeks, Civic Bridge is more "choose your own adventure." The program takes inspiration from pro bono partnership programs like Chicago's Civic Consulting Alliance and San Jose's Silicon Valley Talent Partnership. It pairs city agencies with pro bono talent teams from companies like  Adobe, Bloomberg, Fjord, and Google for sixteen weeks of collaboration on a particular challenge. Volunteers from local companies work with city agencies on projects across five broad categories: strategic planning and facilitation; user research and service design; data and analytics; communications and marketing; and technology prototyping.
MOCI piloted Civic Bridge in 2015 with four fall projects. In 2016-2017, we expanded the program to sixteen projects across spring and fall cohorts – and we learned a ton in the process.
Pro bono partnership programs like Civic Bridge can bring great benefits to city agencies, volunteers, and, ultimately, to residents. Here are three reasons to invest in pro bono partnership programs in your city, based on our experience in San Francisco:
Build your city's capacity for collaborating across departmental silos and sectors
The challenges facing our communities are bigger than any one department or even any sector. Pro bono partnership programs like Civic Bridge acknowledge the scale of these challenges and embrace a fundamental principle: that we can achieve more when we work together. In San Francisco, Civic Bridge has helped our city:
Incentivize and structure cross-departmental collaboration: From coordinating the city's response to homelessness to improving our city's workforce development offerings to achieving better health outcomes for our most vulnerable populations, our city's challenges extend well beyond the scope of a single department. Through Civic Bridge, our team helps departments identify, prioritize, and facilitate projects that engage multiple agencies. In our most recent Civic Bridge cohort, half of our projects involved two or more city agencies.
Leverage talent outside of city hall: There and men and women working outside of government with the drive and skills to make our city a better place to live, work, and play. But it can be challenging as a resident to find the right way to contribute. Programs like Civic Bridge enable residents to utilize their valuable skills towards problems that matter in their communities. To date, Civic Bridge private sector volunteers have donated millions of dollars' worth of pro bono services to our city.
2. Help your city solve problems better and faster (or both!)
Civic Bridge is about problem-solving for impact. By expanding our city's capacity and introducing new ways of thinking into government, we've made meaningful progress on a diverse range of problems affecting quality of life for San Francisco residents – from improving 911 dispatcher hiring and training, to making it easier for families and children to receive nutrition assistance, to setting up our new office of cannabis, and improving care of our 125,000 street trees.
3. Share skills across sectors and introduce new approaches into government
Enabling public sector staff and private sector volunteers to collaborate on projects produces benefits beyond the projects' immediate deliverables. In San Francisco, Civic Bridge has helped us think about training and hiring in new ways:
Adopting a project-based approach for upskilling government staff: New ideas and approaches from the private sector, especially in service design, data science, communications and marketing, strategic planning and facilitation, and technology prototyping, can encourage government employees to be more creative, efficient, and focused on our constituents. Experts from industry give our top talent in city government a problem-solving boost, and often even a new vocabulary or method they can use after the program ends to continue solving problems and serving residents.
Creating support for new roles in government: Engaging government staff, especially executives, with talent in new disciplines like service design can demonstrate the value of new these skill-sets and support the creation of new full-time roles in government.
Exposing pro bono private sector volunteers to opportunities in government: While private sector employees bring new ideas and approaches into government, they also report learning new skills, too. Almost all participants report feeling more connected to San Francisco and greater empathy for the challenges of public sector work. Some volunteers also choose to join the public sector based on their experience!
If you're interested in setting up pro bono partnership programs in your city, or sharing your experience managing these kinds of programs, I would love to hear from you. Please reach out to me at [email protected] or on Twitter or LinkedIn.
---
Supplemental Reading