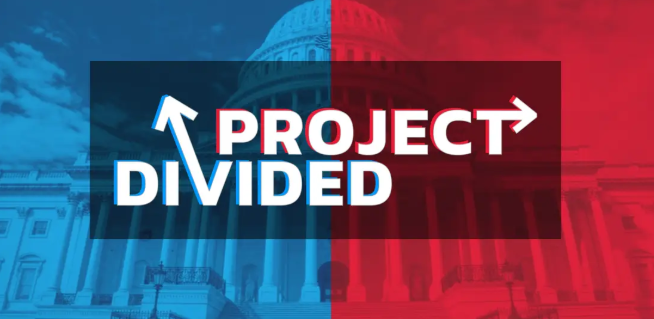 Today's Buzz is by Sarah E. O'Brien | Community Whisperer @ Collaborative Development Collective (Facebook, LinkedIn ,Twitter, )
---
A few years ago for the first time in my career, I choose to live in a neighboring community, as opposed to the city for which I worked.  I ended up falling in love with that city, Smithville, Texas. So in love that after I left my last municipal gig just down the road, instead of moving to another community as any normal local government junkie would do, on a whim I decided to start a consulting business so I could work from home. I still have no idea what I'm doing with my business, but after almost 15 months, I somehow love Smithville more now than I could have ever imagined possible.
Smithville, Texas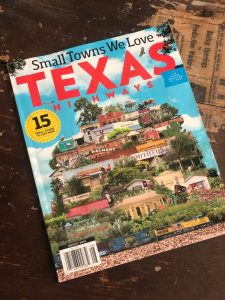 Smithville, population 4,256, (until we have an updated #complete count) is only 30 miles from Austin but worlds away from the suburban sprawl I grew up in. I am closer to Austin Bergstrom than many of the municipally designated towns north of me whose residents claim as Austin. We are home of magnificent front porches, full of friendly furry dogs and their loyal walkers, a playground for a coalition of creative community members, diverse housing options bursting with historical charm, and a town surrounded by beautiful pine forests, rolling hills, and winding rivers. Smithville is a non-destination, destination, as coined by a recent Texas Downtown Association assessment team. It's hard to describe, but it's an unmistakable feeling that is shared by almost everyone who lives here and those who want to live here but just haven't moved yet.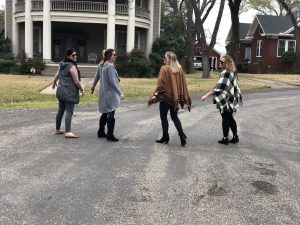 With the quintessential small-town charm and liberal-leaning (for Texas) leadership, its no surprise to me that two recent University of Delaware graduates choose to call Smithville home while launching Project Divided. A start-up, multimedia initiative working to bring people of different political views and backgrounds to the table to have difficult conversations about politics, Project Divided (https://www.projectdivided.com/ ) is worth the look.  Personally and professionally I am so damn proud of what the two young ladies that I mistakenly took for high school students looking for extra credit outside of Smithville City Hall this past summer have been able to do. Their short stint in our town raised some eyebrows, but it also raised awareness about the importance of local government, neighbors, and community conversations. Frankly speaking, conversations for which my town, your town, and everyone's town, needs more of.
Project Divided
Founders Casey Moore & Marley Duchovnay tell us on their website that their work "is a Gen-Z approach to politics. With all the daunting issues on the horizon that we are tasked with solving, our generation is refusing to accept the status quo and is pushing past political labels, to act and innovate. Project Divided is all about problem-solving from the local level up. And we believe the best way to start this is to bring lots of different perspectives and backgrounds together to first start the conversation." These young citizens did more than start the conversation, they became a part of this community almost instantaneously. IThey spent six months in Smithville.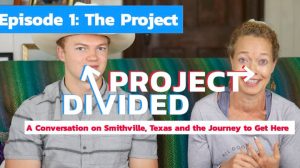 They sat on our front porches, served hamburgers to our friendly faces, hosted community engagement opportunities, and are shining a spotlight on the fact that we are all just people, despite what political party we associate with (or the fact that we don't associate with any of them.)  But for me, the first encounter I had with Project Divided is something I will never forget. It is something worth sharing in today's morning buzz.
I must say Smithville has tremendous leadership. Having been in the trenches myself I do not envy the monumental burdens that our city staff and elected officials carry. I respect them and appreciate their service more than I let them know. But Smithville, like all cities, does indeed have challenges. Bastrop County has had 19 FEMA declared disasters since 2000. Just this past year an arsonist burned our Chamber of Commerce, Visitors Center, and Railroad Museum to the ground. Yet despite the disasters made by man and brought by nature, the residents of my community are resilient. We remain steadfast and committed to ensuring the indescribable emotional connection that all of us have to the community never leaves us. Over the last two years, we have had difficult conversations. We have also had great engagement and public dialogue as we talked about tiny homes and historic design guidelines, which I was honored to facilitate. I am a raving fan of this town and its municipal staff. If someone would have asked me as a citizen last summer to rate my local government, I would have given them a 95 (sorry Robert, a 100 would go to your head.)
We don't know, what we don't know
My score would have dropped dramatically for the City government had someone asked me last August. Democracy is for the people by the people so when your government fails, the burden belongs to its people. It's no fault of policymakers or staff that Smithville's score dropped, you see we the people, me included, failed. As usual, it was a hot and humid August evening in Central Texas when Project Divided and I met.  I was walking along Main Street headed past the front entrance of City Hall to the side door. The side door, well that's where you go for Historic Design Standards Committee Meetings, or to cast your vote in an election, and of course to attend a City Council meeting. I know that's where to go because I know that's where to go. But not every citizen serves in as a board member in an official capacity, facilitates public workshops for design guidelines, or understands the ins and outs of municipal government. It had never dawned on me that someone may not know to go in the side door. But the moment that I noticed these two young individuals standing by the front door of City Hall with a look of confusion, I knew something I didn't know before. Not everyone knows to use the side door of City Hall.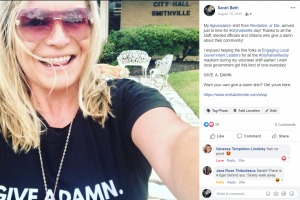 Many members of the general public would have no way of knowing that you use the side entrance after 5 p.m. With limited staff and resources, we all know to go to the side door where entry can be more closely monitored. Why hadn't I noticed this before and simply spoken with staff or offered to make a sign? Apparently, there used to be a sign taped to the front door, but it had faded or got torn down many years ago. Since everyone knows to use the side door the absence of signage never made anyone's radar, including mine. August 12th, 2019, exactly one thousand one hundred and sixty-seven days after I moved to town, the "project divided girls," made me think differently, in a profound way. A new perspective on proactively finding ways to enhance inclusiveness and a renewed commitment to open and transparent government.
You see we will never know the unintended consequences of our failures. We don't know what we don't know. How many other Casey & Marley's walked away from a public meeting because they didn't know to enter the side door? Honestly probably not that many, but even one is one too many.
My new Yankee friends won't truly understand the profound and surreal moment that occurred the night we met. Thankfully my city has since corrected the issue with proper signage and notifications when posting agendas. That one encounter I had was just one opportunity to learn something I didn't know I didn't know.  These two young leaders have millions of encounters left to be had. They are having conversations worth having with political activists, student leaders, pollsters, community champions, racial equity leaders and many more. From climate change to healthcare to inclusion, I hope that by tuning in and following their encounters more profound impacts will be left in the hearts and minds of those who don't know what they don't know. Open and transparent government isn't one of the stated goals that Project Divided aims to achieve, but in Smithville, Texas something we didn't know we didn't know was hindering public participation and engagement.
Thanks, Casey & Marley.
You can follow #projectdivided on IG, Twitter and Facebook to stay up to date on the conversations they are having.
W.A.N.E.O (We all need each other)
Sarah