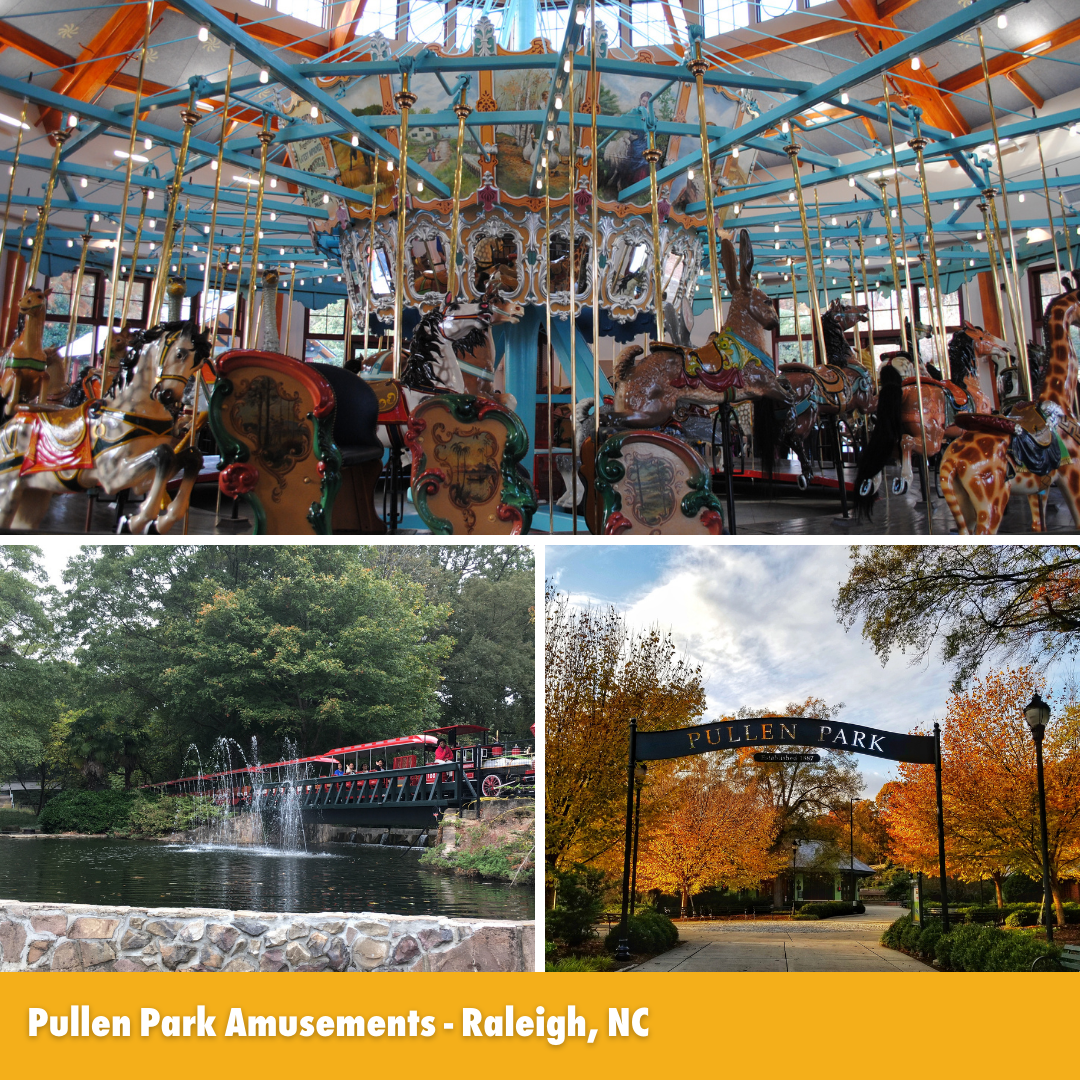 Voting for the 2022 Best Places in Local Government (aka the #ELGLKnope) Round of 8 opens on March 28, 2022 and closes at midnight PT on Friday, April 1, 2022. One vote per person. Learn more about this award online.
---
Pullen Park Amusements
Raleigh, North Carolina 27606 
Year(s)/Era:

135th anniversary of the parks opening 

Type of Place:

Site  

Nomination:

Pullen Park is one of the most unique historic sites amongst the offerings in the region.  Pullen Park is the first public park and first public pool in North Carolina as well as one of the oldest amusement parks in the world.  Pullen Park is celebrating its 135th anniversary this year and also features a 100+ year old carousel that is still in use to this very day.




In addition to all of this history, Pullen Park is still evolving with the modern needs of the community and remaining true to its historic vision.  While our operations and procedures have evolved to modern times, multiple generations of families are still able to relive and even create new experiences with each other.  Today, Pullen Park is a snapshot of what local amusement parks use to provide for their communities. 

Most notable attribute(s):

Pullen Park is the premier park of the City of Raleigh Parks, Recreation and Cultural Resources Department.  As the flagship park of the City of Raleigh, Pullen Park routinely attracts over a million visitors both locally, state wide, nationally and internationally.  The park was founded on March 22, 1887 when Richard Stanhope Pullen donated farmland to the City of Raleigh to be used exclusively as a space for recreational enjoyment for all citizens of Raleigh and visitors. 

Special designations or recognitions:

Pullen Park has won numerous awards from across the area.  Pullen Park is a 5 time winner of the Best Park Award from WRAL Viewers Choice Awards.  These awards are nominated and voted on by local citizens.  Pullen Park has also won Indy Week Magazine Best of the Triangle Award, again voted on by citizens of Raleigh.  Pullen Park was also a Diamond Award Winner presented by Cary Living Magazine and Pullen Park was awarded the 2020 and 2021 Diamond Award for Best Place for Family Fun from Midtown Magazine.  Lastly, Pullen Park was awarded the Certificate of Excellence from TripAdvisor.





Pullen Park is also the 14th oldest amusement park in the world according to the National Amusement Park Historical Association.  The carousel at Pullen Park was originally built in 1912 and also features a Wurlitzer 125 Organ which was made in 1924.  The carousel at Pullen Park was added to the National Register of Historic Places in 1976 and is also designated as a City of Raleigh Historic Landmark.  Pullen Park has also received recognition for the restoration of the carousel in 1998, by the National Carousel Association.

Three words to describe:

Amusements, Classic, Iconic 

Anything else to share?

Pullen Park campus also features an Art Center, Aquatic Center, Tennis Courts, Community Center, Picnic Shelters and   Theatre in the Park. 
Local Government:
City of Raleigh – Parks, Recreation and Cultural Resources 
Raleigh, North Carolina 27602 
Online https://raleighnc.gov/ 

Twitter https://twitter.com/RaleighGov
---