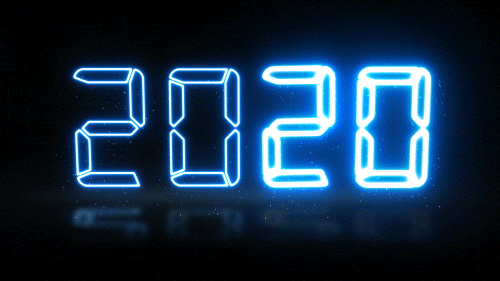 Today's Morning Buzz is by ELGL Executive Director Kirsten Wyatt. Connect with Kirsten on LinkedIn and Twitter!
---
Last year, ELGL adopted its strategic plan, and in doing so we identified the different ELGL programs and initiatives that align with that plan.
We then calendared out these programs and initiatives so staff, board, and members know what to expect from ELGL in 2020. This does not diminish our ethos of being scrappy and nimble, but we also realize that the "drinking from a fire hose" approach to ELGL content, programs, and events can be daunting and so providing some overview about what's coming up in 2020 is helpful for all of us.
We've broken 2020 in to quarters and have the following things planned throughout the year. However, just because this list exists does not mean that ELGL members should not ask us to consider new programs, series, events, and more. Case in point: we added our monthly "City Hall Shelfie" book club program after an ELGL member approached us about making this happen with her help.
---
First Quarter
In January, we release the agenda and also open registration for #ELGL20. Planning meetings occur as we get ready for this big event. We also announced #ELGLTraeger winners for 2019, and opened up hosting opportunities for the National Day of Supper Clubbing (#NDOSC). Toward the end of the month, we will launch a new learning program around creative placemaking, and will begin work with our second Innovation Cohort. We'll also open up the application period for two board of directors positions with terms beginning on July 1, 2020.
In February, we're feeling the love – GovLove. Expect more outreach and communications about ELGL's podcast and look for ways to engage with the podcast (and some new swag!). Also in February – look for ways to engage with other local governments interested in creative placemaking. Nominations open in February for the #ELGLKnope award – in 2020, we're recognizing the best police and fire stations! New to ELGL in February: our first "virtual hangout" where we bring together our members to meet with each other online to talk about interesting topics. This month: strategic planning!
In March, we host the National Day of Supper Clubbing on March 5 in locations around the country. We also release the bracket and start voting for #ELGLKnope, which is a great time to engage your community to support your nominated police or fire station. And we'll also open up applications to host an #ELGLInspire at a university near you in the 2020-21 school year.
Throughout each quarter in 2020, we continue to host #ELGLInspire events around the country, and monthly City Hall Shelfie virtual book club meetings. And, you can always expect interesting and relevant website, social media, and podcast content all year long. We are also in talks to revamp how we collect Diversity Dashboard data, looking to our members in each state to help us with the collection. Stay tuned for more info on that important project.
---
Second Quarter
In April, we're celebrating Earth Month and we're also making connections for our members through a new connector program (kind of like #ELGLMugs and Birthday & Books, but in springtime…). And, we're focused in April on planning, outreach, and communications about #ELGL20! The Board of Directors will also work on filling the two vacant positions, with the hope that the new Board members will attend #ELGL20 for some Board bonding with the outgoing, remaining, and incoming Board members.
May is #ELGL20 month! Expect a lot of work and communications about the annual conference. If you can't attend, we'll be sharing what we're learning so your FOMO isn't too severe. Also in May – we'll announce the #ELGLInspire travel schedule for the coming school year, and we'll also open registration for an intensive training series in the third quarter about grantmaking for local government.
In June, we'll begin accepting nominations for the #ELGLMeagle award, recognizing the best places to work in local government. We'll also host another virtual hangout, and we'll open the application process for the third Innovation Cohort. We'll also celebrate and recognize Joey Garcia and Christian Williams for their Board of Directors service as their terms draw to a close.
---
Third Quarter
July marks the beginning of the intensive grants training program. When you complete the training series, you'll earn a recognition from ELGL. We'll also begin announcing the #ELGLMeagle winners and showcasing why these local governments are great places to work. And, we'll finalize the third Innovation Cohort and get these communities working together on innovation projects. We will also look to our members to help us with outreach to college and university campuses to get them enrolled as ELGL members. We will also welcome two new Board members whose terms begin July 1.
In August, we celebrate the selfie – #CityHallSelfie day is traditionally August 15 but that's a Saturday so we'll be observing this special holiday on a work day. We'll also open the registration for our fourth quarter intensive training focus on community engagement.
In September we'll do a refresh of our crowd-sourced wikis on innovation and creative placemaking. September is also time for another virtual hangout, and we'll open nominations for the #ELGLHaverford award recognizing the best companies serving local government. (In Septembers of odd-numbered years will include #ELGLRoadTrip – hyperlocal events organized by our members to expand their local government knowledge.)
Fourth Quarter
We're moving #ELGLMugs to October – which is a busy month in even-numbered years as we also host #ELGLPopUps – one day conferences in multiple cities on the same day. (We're moving Mugs so it's not so close to the Birthday & Books matches.) We also start back with #ELGLInspire events, and begin our training on Community Engagement. Similar to the grantmaking series, completion of this program results in ELGL recognition. And, we announce the winners of #ELGLHaverford and celebrate the companies that make local government work, and we also open nominations for #ELGLTraeger recognizing the top 100 local government influencers..
In November, we'll start to do some year-end reflection on our goals and accomplishments. We'll close #ELGLTraeger nominations and crunch the results. And we'll announce the intensive training focuses for 2021 so you can plan ahead for these learning opportunities.
And in December, we'll take signups for Birthday & Books, announce the 2020 #ELGLTraeger winners, begin planning #ELGL21, and host our last virtual hangout of the year.
---
Whew. Typing that out was tiring but I'm excited for these great events and content series to launch this year. We have a tiny but mighty staff and so what makes all of this ELGL goodness happen, are our members who lead and champion everything on this list. It's the grassroots, organic support of ELGL that makes us less like a local government professional association, and more like a local government family.
Our goal is to report back to our members our progress on all of these things each quarter using our strategic plan as a guide and sharing via our plan in ClearPoint.
And a reminder that, if at any time, you have an idea for something meaningful and important you'd like to do for ELGL, please don't hesitate to share and suggest it. This post is designed to share what we know we'll work on, but we're committed to remaining flexible and adaptable based on what our members need.
What's this list missing that you'd like to see added? What's on this list that you're most excited about in 2020?