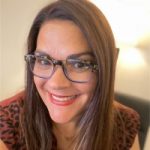 Kara Roberson
City of Wentzville, MO
Communications and Strategic Engagement Manager
---
Optimist, Adaptable, Humble
Kara Roberson is a multi-faceted, award-winning marketing and communications professional. Kara is an extremely loyal leader – both in innovative thought and actions. She has more than 20 years of professional marketing and communications experience, including 13 years in municipal government.
Kara currently serves as the Communications Manager and Public Information Officer for the City of Wentzville, Missouri, where she works behind the scenes to create high-quality design and content for the City's social media channels, newsletters and more. In her almost-six years with the City of Wentzville, she has worked to increase the City's Facebook following from 1,500 to more than 12,000. She is also the City's brand-champion! While implementing a new logo, City seal and City flag Kara has remained ever-conscious of the need to promote and protect the City's brand. A native Texan, Kara holds a Bachelor of Science degree in Integrated Marketing Communications from Abilene Christian University, in Abilene, Texas.
Kara has wrote for ELGL Morning Buzz, in 2021 presented at ICMA, 3CMA and the Missouri Municipal League. She has done numerous other speaking engagements and volunteers her time to help those in local government. She is a passionate member of the local government community and a huge asset to what we do in local government. She is also a Board Director for Missouri Women Leading Government.
---
The 2021 Top 100 Influencers List is made possible by ELGL's partnership with CivicPlus.