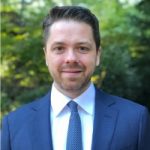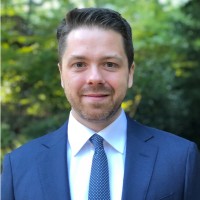 John Metro
City of Jersey City, NJ
Business Administrator
---
Knowledgeable, Innovative, Efficient
John Metro deserves to be on the 2021 Traeger list not only due to the office he holds in one of the State's largest municipalities, but his commitment to the improvement of the lives of all Jersey City residents. John has been a lifelong Civil Servant, and with his experience and passion has created a standard throughout the City that is proudly upheld throughout the workforce he oversees. His influence can be seen quite clearly when traveling through Jersey City, whether it be the expansion of Affordable Housing, implementation of the Vision Zero Initiative, and continued development of the Pedestrian Plaza.
John can be compared to Chris Traeger in many ways, he is an avid runner, a dedicated City Manager, and a committed friend and coworker. The major difference between them though would have to be their diets. Chris Traeger followed an extremely strict diet focusing on nutrients to help fuel his never ending battle with age, while John is a vegetarian who has never been seen eating a vegetable. John's accomplishments are even more impressive when you factor in that his main source of sustenance is Mozzarella cheese and energy drinks.
John is at the helm of one of the 100 largest cities in the United States, masterfully navigating a challenging political environment and building a more sustainable community for all people in what is often also ranked one of the most diverse cities in the country. John has been able to weather the COVID-19 storm thanks to a strong foundation of fiscal prudence and creative budgeting, while also delivering a variety of new initiatives to help improve infrastructure, operations, and quality of life.
John is a local government visionary with a solid foundation in organizational development and leadership. Recognized as a proven thought leader, he provides tangible solutions to community concerns.
From creating a Department of Finance to becoming the city's youngest Administrator, he has worked literally around the clock (if we didn't know any better, we'd think he lives in City Hall) to revamp local government operations, community engagement and navigate the city through a pandemic-related fiscal crisis.
In his spare time away from the office, John "enjoys" running long distances while raising funds for local charities and non-profit partners.
---
The 2021 Top 100 Influencers List is made possible by ELGL's partnership with CivicPlus.