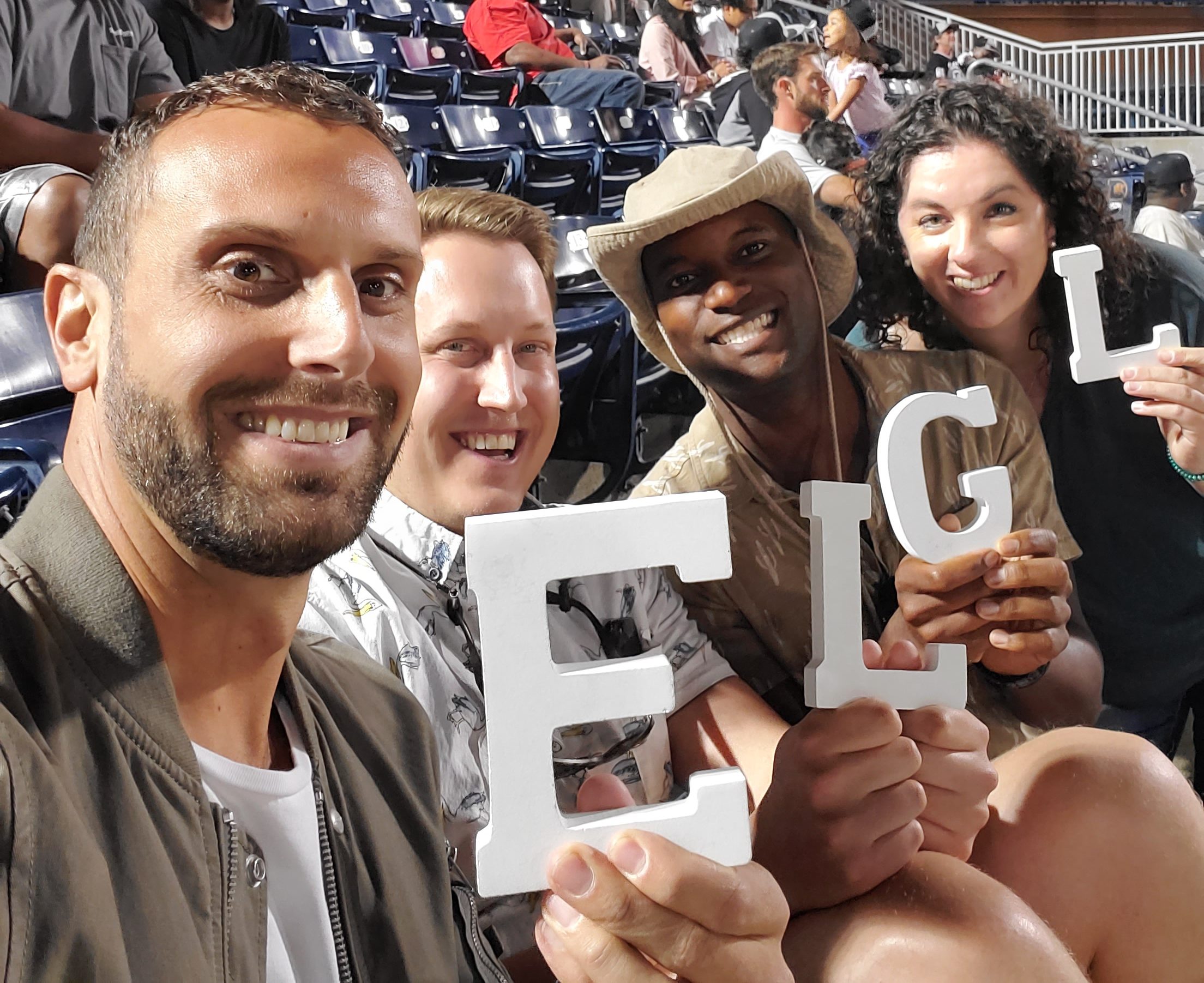 This post is by ELGL Executive Director Kirsten Wyatt.
Thanks to our #ELGL19 attendees who took our post-event survey about #ELGL19. In the spirit of closing the feedback loop, I'm including a summary below of the comments and reflections.
Special thanks to #ELGL20 committee member Stephanie Chase for adding her reflections and takeaways from the survey!
Also, congrats to Neva White from Virginia Beach, VA for winning the random drawing for a free book of Kent Wyatt's choosing for completing the survey!
---
People want to network more at and after the conference.
The innovation pre-summit needed to describe itself better to engage more people and set expectations for deliverables.
People wanted more reporting out from the innovation summit sessions

Note: forthcoming! Teams are working on these reports now and will share soon!

Lots of love for the coincidence of it being bring-your-dog night at the Durham Bulls game!
Also lots of love for no vendor hall.

Key quote: "THANK YOU. There's nothing worse than "the gauntlet"."

People mostly liked that the conference ended early on Friday, but a number of the comments are the opposite; they wanted MORE CONFERENCE to stretch through the full day on Friday.
As the conference gets bigger, there needs to be more structured opportunities for people to meet one another (one example, having a way to people to meet those they follow on Twitter).
"Cliquey" was mentioned in conjunction with networking; can we do more to help everyone who hasn't been a longtime ELGL member feel connected?
Some people felt there was too much emphasis on i-teams
People want more actionable items; can we ask all speakers to build something in? Could we use custom notebooks and could write down action steps from each session attended?

Key quote: "I think all session could benefit from an "actionable steps" or "resources" guide that is a starting point from when you get back home."

People appreciated but didn't love the tracks because they were torn as to what to attend.
People appreciated the affordability.

Key quote: "Wonderful! Where else could your hear the 1stLadyofWater dropping powerful rhymes? That was worth the admission prices."

Most people loved the Durham mayor.
One person felt like keynote speaker language was too political for a local government conference and will not be attending ELGL conferences in the future.
Keep the Traeger winners pecha kucha speaker concept, but make sure they run on time and also provide more introduction and information about who they are.
Did we miss anything? Send me an email and let me know what you thought about #ELGL19!