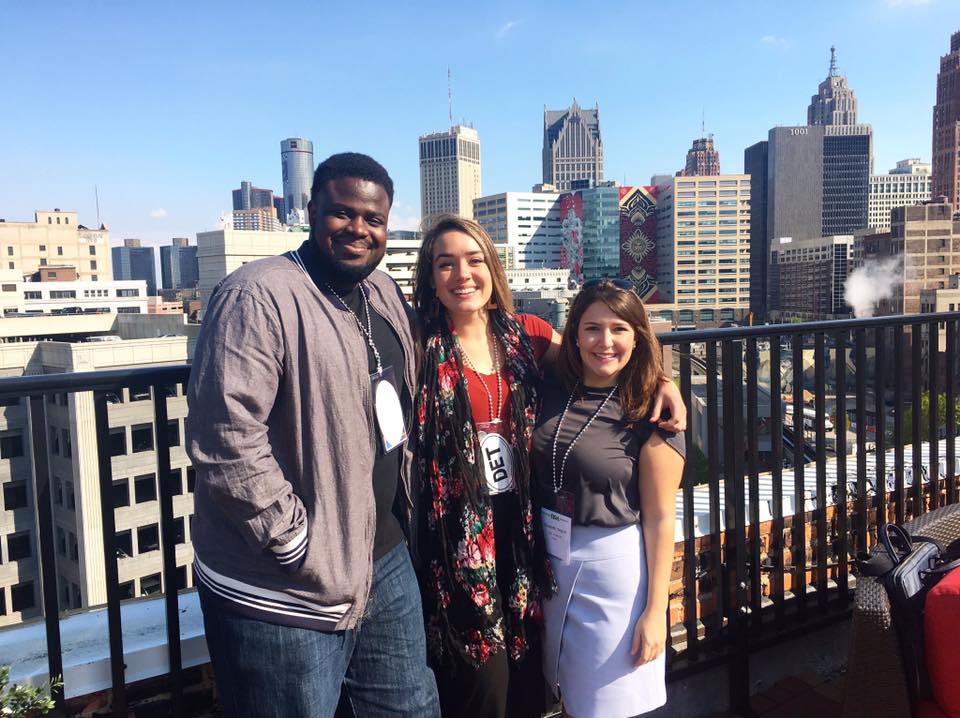 This #ELGL17 reflection is by Libby Seguin, a newly-minted second year student in the UNC MPA program, and an #ELGL17 speaker. Here's her reflection on her Detroit experience.
---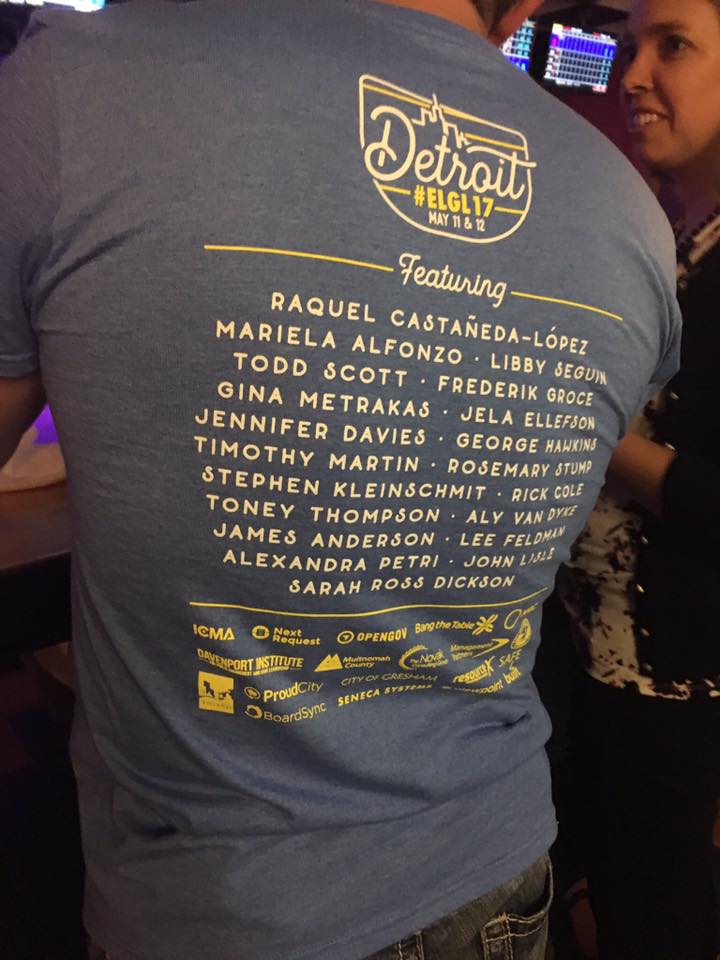 Our spring semester at UNC MPA was a stark contrast between our experience in Detroit and at #ELGL17. We ended a heavy theoretical and challenging semester the same week we flew to a new city none of us had been before. From being beaten down by a month of final projects, presentations, papers, and finals, we were literally lifted and traveled to Detroit to be warmly and passionately welcomed by the ELGL team and all the hardworking and kind attendees.
The Thursday afternoon tours gave us the ability to familiarize ourselves with Detroit, while having the opportunity to take a breather from milling over our presentation. We tweaked and tweaked (due to my nervousness) our presentation Thursday evening, and happily arrived at bowling with the chance to meet and talk with enthusiastic local government fans.
Friday was a full day of smiles, networking, laughing, and massive support from everyone in attendance at the conference. Our presentation about #13percent research in North Carolina had about 30 people who were wholly engaged in what we had to say and the process we took to find out that North Carolina is at #21percent.
While we "presented" our research – it was a more of an energetic conversation about our data collection, what representation means and looks like in local and state government, lessons we learned, and the future of this research. The point of our project was not to stand up and click through a PowerPoint full of bullets – the goal is to discuss our process and communicate to each and every person that they too can collect this data for their state.
Representative bureaucracy regarding gender and race is something our group is passionate about. We were not only lucky to be able to have the time and resources to dive deeper during the school year, but to have the support and ability to travel to Detroit and #ELGL17.
Everyone at #ELGL17 was receptive and encouraging and curious about our research.
We weren't treated as graduate students in Detroit; we were treated as equal professionals working together to better local government.
All of the stress and sleepless nights and long days in the library were worth it. Detroit isn't the only one being revitalized – we were able to refresh our passion for public service at #ELGL17.
Supplemental Reading