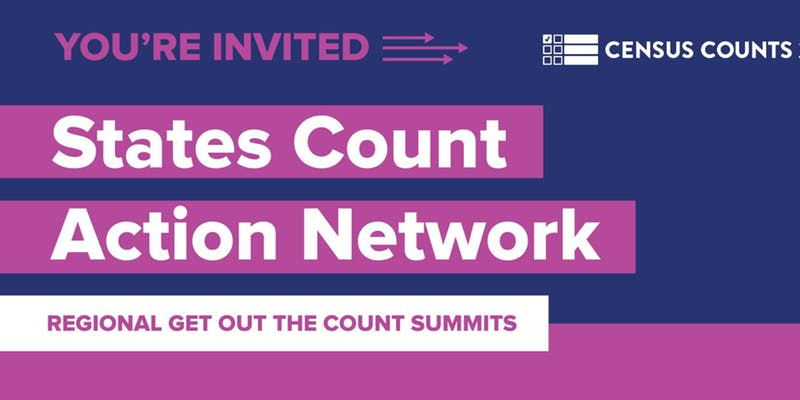 The Leadership Conference Education Fund, State Voices, and the State Counts Action Network invite you to join a regional census convening in Chicago, IL on August 1, 2019 from 8:00 am – 3:30 pm. 
Our goal is to support your efforts to Get Out The Count and ensure a fair and accurate census in your community.
As you know, the 2020 Census will impact the future of every community and determine the allocation of more than $800 billion dollars annually in federal funding for social services, schools, infrastructure, and many more vital programs. As an elected official, you have an important role to play in educating your community and ensuring that every resident counts. The purpose of this summit is to support you in being a champion in the 2020 Census operations.
State and local elected officials from Illinois, Minnesota, Wisconsin, Michigan, Indiana, Iowa, Missouri, and Arkansas are invited to attend. Breakfast and lunch will be provided and travel reimbursement for those traveling longer distances are available on a limited basis if reimbursements comply with your ethics laws. The convening is an opportunity to also connect with regional stakeholders and organizations engaged in census Get out the Count activities.
Questions? Contact:
Beth Lynk (she/ her)
Census Counts Campaign Director
The Leadership Conference on Civil and Human Rights
The Leadership Conference Education Fund
202-466-1887 – office
602-750-6042 – mobile