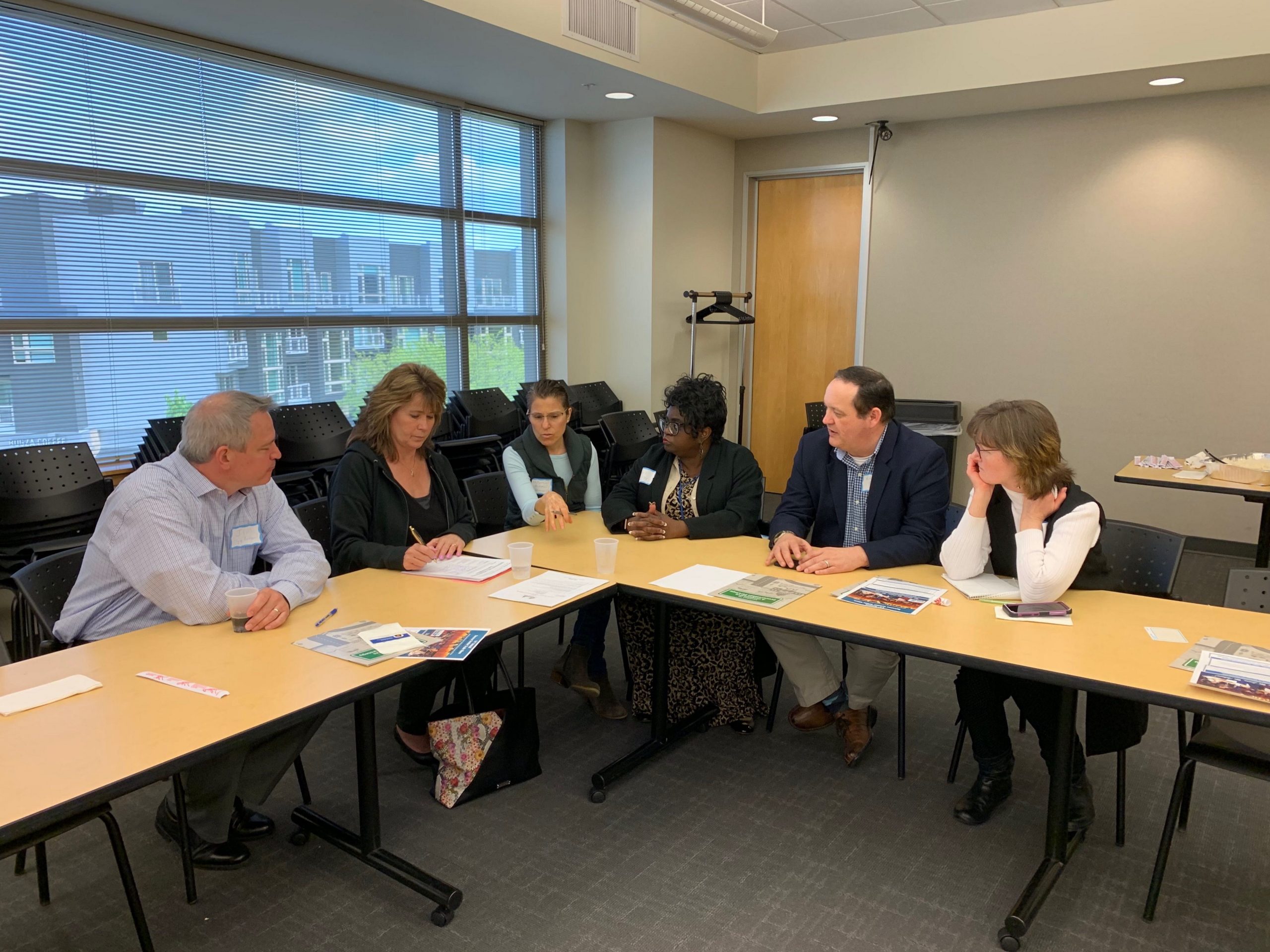 In this series, staff from CoProcure break down the ins and outs of public purchasing.
---
The case for public procurement collaboration
Across the country, over 89,000 local governments annually spend $1T buying similar goods and services. To spend public funds, governments must purchase using contracts created through a formal competitive bidding process. Most governments initiate a new competitive bidding process to generate a new contract and make a purchase, but they don't have to. By collaborating on procurement, a process known as cooperative purchasing, governments can save staff time, taxpayer dollars, and reduce the costs for suppliers selling into government. Cooperative purchasing is a legal best practice and an increasingly popular purchasing method. Today, about 20% of local government purchasing spend flows through cooperative contracts.
Purchasing collaboration is especially valuable within a region
For local agencies, where over 40% of local government buyers feel overworked, cooperative contracts help staff save time and cut costs. But finding a contract with a supplier that can serve your jurisdiction, fits your scope, meets your compliance requirements, and offers a competitive price can be a challenge. Contracts from national and regional cooperatives and states can be easiest to discover, but may not cover all these specific needs. Contracts from local peer agencies can be harder to find, but oftentimes more relevant and specific.Coordinating purchases across a region can also generate significant savings. A recent San Mateo County Civil Grand Jury Report predicts that San Mateo County and the 20 cities within the county could save up to 15%, or as much as $108M each year, by collaborating better on purchasing at a local level. Increasingly, local governments are working together within a region to collaborate on purchasing and achieve time and cost savings. They offer lessons to other public agencies on how to realize the benefits of cooperative purchasing across a region.
Here's how local governments are strengthening regional purchasing collaboration:
Share contract data across local agencies.
Publishing your agency's contract data helps agencies in a region leverage the purchasing work you've done and enables better price and supplier benchmarking. Publishing data also achieves transparency goals and cuts down on the time government staff spend responding to records requests. The NIGP Columbia Chapter, a regional group of public purchasers in the Portland, OR metro area, and the Kansas City Regional Purchasing Cooperative (KCRCP), an initiative of the Mid-America Regional Council, both aggregate and share cooperative contracts within a region. Previously, NIGP Columbia Chapter relied on a Google spreadsheet to share local agency contract data, and KCRPC manually maintained a list of cooperative contracts created by KCRPC and its members. In both cases, providing a place for member governments to share the purchasing work they'd done and utilize the work of others helped facilitate cooperative purchasing, reducing administrative overhead, saving costs, and bringing greater transparency to public spending. CoProcure is proud to be able to support the NIGP Columbia Chapter and KCRPC, which now power their contract-sharing initiatives using CoProcure's database and embed CoProcure search on their websites.
Make contracts cooperative by default.
By including cooperative language as a default in local bid solicitations and contracts, you can provide value for peer agencies in your region and help suppliers grow their business in your region. Groups like the Strategic Alliance for Volume Expenditures (S.A.V.E.) in Arizona encourage members to include cooperative language so all local government members of the program can purchase off of the contract those agencies are already doing. Similarly, KCRPC member agencies like Clay County, MO and City of Lee's Summit, MO oftentimes include cooperative clauses so that nearby agencies can leverage their work. Cooperative contracts can be especially valuable for local suppliers, small businesses, and other diverse business types since being able to sell to many governments in a region using a single competitive bidding process brings down the costs of selling to government for these suppliers. Here are some examples of cooperative language in contracts:
Coordinate new, region-specific joint solicitations.
Increasingly, governments within a region are aggregating their buying power and saving administrative time and effort by collaborating on joint solicitations. Since joint solicitations require organizing interest and demand across a group of agencies, they are typically more work and require administrative investment and coordination. Sometimes, a regional association or Council of Governments will manage joint solicitations on behalf of member agencies. For instance, KCRPC helps its members purchase a range of items, from chemicals and road salt to cybersecurity training software. The Capital Region Council of Governments, Baltimore Regional Purchasing Committee, and Greater Portland Council of Governments are just a few more regional associations that coordinate purchasing on behalf of their members. In other cases, a single agency may take the lead in coordinating solicitations. For instance, in California, the Bay Area Chemical Consortium, led by the Dublin San Ramon Services District, helps over 100 peer agencies purchase water and wastewater treatment chemicals each year. In some especially creative cases, like in the NIGP Southeast Florida Regional Chapter, agencies take turns running new solicitations on behalf of the broader group.
Redirect staff time to highest-priority purchases.
Since national cooperatives focus on suppliers that can serve local agencies across the country, their contracts don't always cover locally-specific needs or provide access to locally-relevant suppliers. Regional procurement collaboration efforts, therefore, are especially suited to focus on new solicitation activities on locally-specific gaps. For instance, KCRPC helps direct its members to other contracts, including state contracts and cooperative contracts, and focuses its new solicitation activities on serving local needs with local suppliers that are not typically available through national cooperatives.
Use free infrastructure to make public procurement collaboration easier
CoProcure is building free tools to strengthen public purchasing collaboration within regions and across the country. By making it easier to find, compare, and share cooperative contracts, we help local agencies save time and money, focus valuable staff time on the most important purchasing work, and help identify opportunities to coordinate purchasing efforts.
---
Sofia Jordan is a Master of Public Policy graduate student at UC Berkeley's Goldman School and a public policy intern at CoProcure. Previously, she served at the Chilean Antitrust Agency, where she helped successfully convict three pharmaceutical labs for corruption in public bidding. CoProcure is an early-stage venture-backed startup optimizing local public procurement by helping local governments share contracts