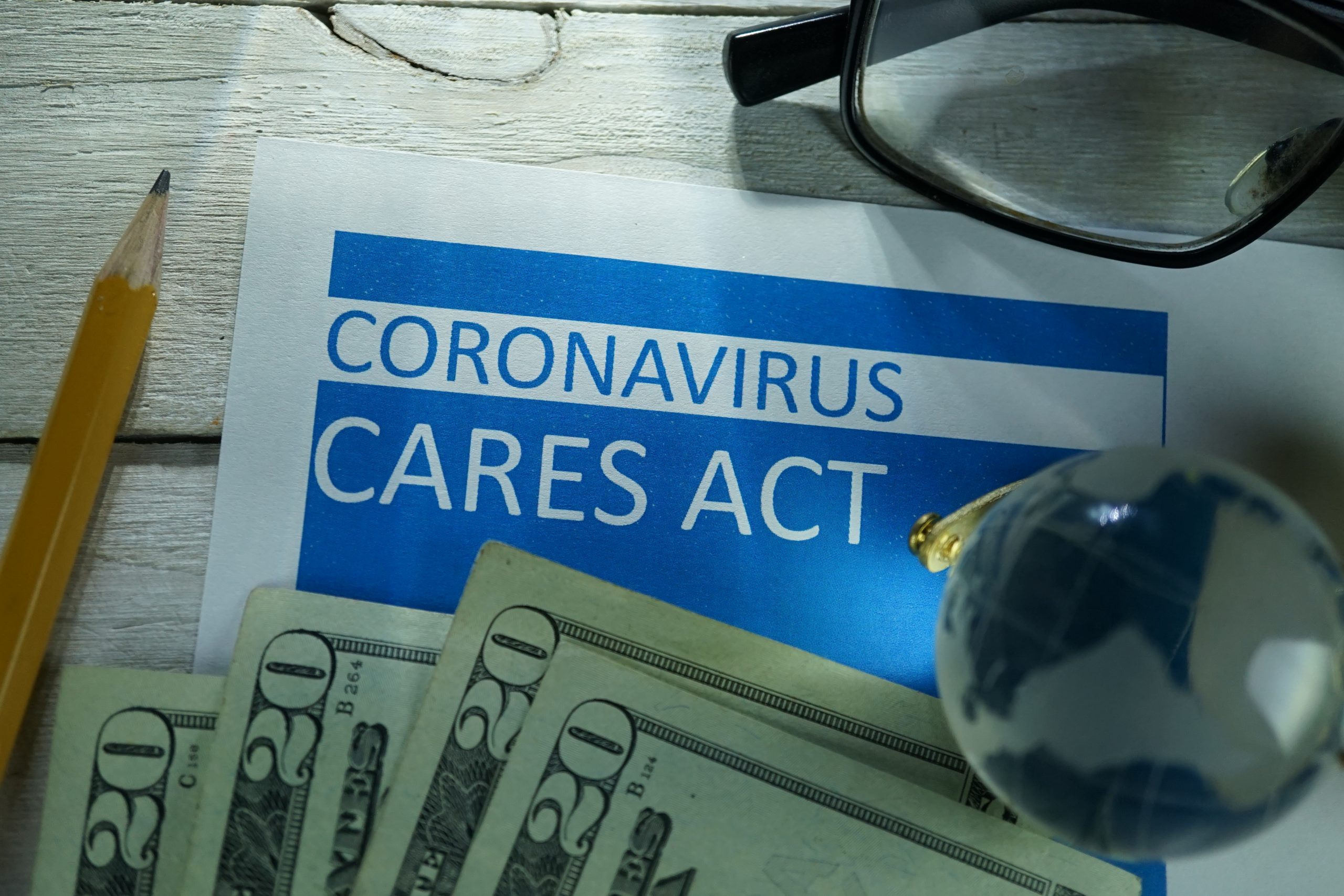 Today's Buzz is by Meredith Trimble, Content Manager, Editorial, with Tyler Technologies, Inc., and former Acting Chair, Farmington, CT Town Council (Twitter, LinkedIn)
---
What I'm reading: Up Your Genius: A Workbook Designed to Make You Believe You Are Creative, by Bridget Quigg
What I'm Watching: All the holiday baking shows on the Food Network
What I'm listening to: The Tyler Tech Podcast for new generational research, easy data wins, why Enneagram types matter in teams, and more of interest to #localgov
---
The Coronavirus Aid, Relief, and Economic Security (CARES) Act, passed by Congress in March, set aside substantial funds to support the COVID-19 response efforts of state and county governments of certain-sized jurisdictions. Local governments applied for the funding through their county or state. As we head into 2021, it's instructive to look at how municipalities creatively used these funds to stabilize operations. This is particularly relevant as industry associations advocate for possible extensions of CARES Act provisions or additional relief legislation in the new year.
Many local governments tapped into CARES funds not only to comply with public health measures, but to:
Enable remote work
Keep government operations running
Enhance community engagement
The important through line in these successful outcomes is the technology that enables them. According to the U.S. Department of the Treasury, technology that improves remote-working capabilities for government employees is eligible for CARES Act funding. So, too, is technology that supports social distancing such as technology that provides COVID-19 updates, allows remote bill paying, or facilitates remote meetings.
Remote Work
The public sector adapted to the pandemic crisis and is preparing for future challenges by quickly pivoting to support social distancing and remote work. Employees' ability to work remotely is at the heart of local governments' response to COVID-19. These governments have transformed familiar in-person workflows to new digital solutions such as employee self-service, virtual timesheets, and digital content management, each of which supports pandemic guidelines but will also be game-changers in terms of post-pandemic government work.
Continuation of Operations
Despite social distancing protocols, governments have continued to function by using technology solutions that bypass the need for in-person meetings and paper-based workflows. These solutions support remote meeting management and transparency, online permitting and licensing, and vendor self-service as well as electronic citations, online dispute resolution, and virtual courts. These measures decrease personal interactions and allow governments to perform core operations even while offices are closed. In addition, as COVID-19 turns budgets upside down well into 2021, financial software and data analytics that provide real-time, actionable insight will support better decisions and smarter resource allocation.
Civic Engagement
Technology that helps community members engage with government remotely allows residents to access vital services without the need for in-person interaction. Examples include incident reporting software for non-emergency inquiries, citizen open data and self-service portals, and notification software that provides essential information via multiple channels, including via mobile apps.
The Cloud
Agencies that use cloud-based technology solutions have had an easier time enabling remote work and scaling up to meet evolving public engagement needs. Cloud-based solutions have inherent scalability and take the pressure off IT departments to manage servers. The cloud also makes it easier to connect securely with remote workers. The ability to deploy software remotely has helped governments quickly implement self-service portals, remote payroll changes, mobile apps, and new financial reporting, among other solutions.
The strength of governments and the key to their successful continuity of operations is an integrated software ecosystem that enables remote workflows and connectivity for decision makers, employees, and the public. Using available funding to attend to urgent and widely acknowledged needs can improve agency stability during the short-term crisis while also supporting quick recovery and future success.
---