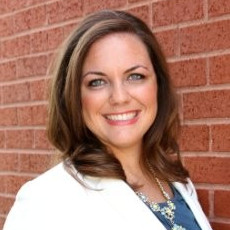 This webinar occurred on December 1, 2020. Watch the video below and check out these additional resources from Meredith!
---
---
Book a Complimentary Session with Meredith
As a THANK YOU for being a local gov rockstar, Meredith is offering a complimentary 60-minute coaching session to all the participants of the workshop today.  It's a great opportunity to learn more about your tendency, get some career coaching and mentoring, or fill your cup with some energy work.  To book your session, contact Meredith at [email protected]
---
Moving forward with confidence and clarity. Meredith Hauck, Assistant City Administrator in Merriam, Kansas, joined the podcast to talk about her side work as life coach. She shared her approach to leadership, self care and positive energy. She also talked about her career in local government and advice for communicating with people in the workplace.
This episode was recorded from the 2019 ICMA Conference in Nashville, TN.
Host: Alyssa Dinberg
---
Watch the Webinar Video