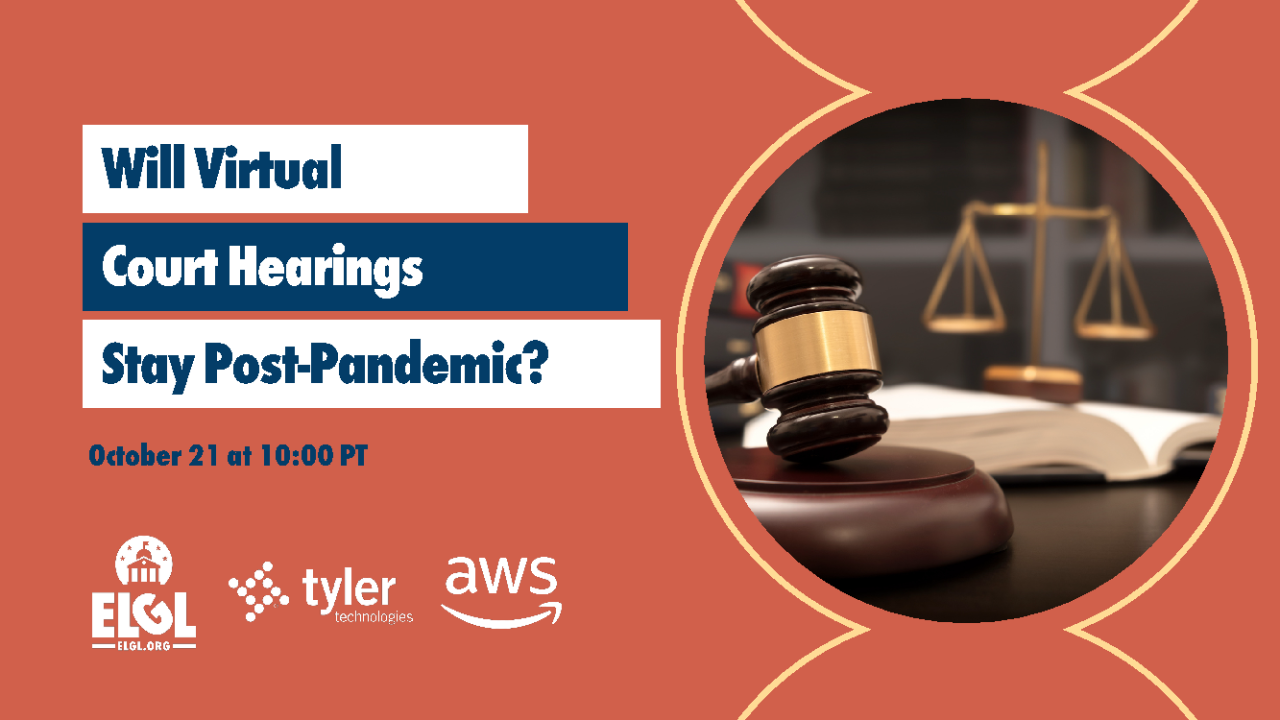 This webinar originally aired on October 21, 2021.
---
---
Increasing access to the justice system for all community members means integrating justice partners and bringing court services to the convenience of peoples' homes. Online dispute resolution helps individuals reach family or small claims case resolution from their own homes, outside of court hours. Virtual courts provide flexible options to handle cases through video technology.
While the value of virtual hearings became apparent during the COVID-19 pandemic, their long-term benefit is also clear. Learn from court leaders on what the future of virtual hearings will look like and how courts can leverage technology to reduce backlogs and further remove barriers to access to justice.
Speakers: