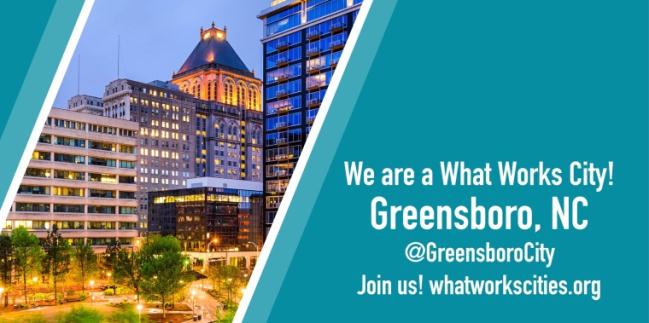 H/T to Zachary Markovits, Director of City Programs, What Works Cities, for passing along this opportunity. Fun Fact: Zach is a future professional cellist, maybe. Listen to our upcoming podcast interview with Zach to learn more. 
We wanted to make sure your city was aware of the opportunity to apply for What Works Cities (WWC), a national initiative launched in April 2015 by Bloomberg Philanthropies to help American cities better use data and evidence to drive decision-making and improve the lives of residents. WWC will be working with 100 cities with populations between 100,000 and 1,000,000 people who are committed to improving the way they use data in governance and service delivery. Bloomberg Philanthropies has assembled an unparalleled group of leading practitioners to help cities focus on their goals and their citizens including the Behavioral Insights Team, the Center for Government Excellence at Johns Hopkins University, the Government Performance Lab at the Harvard Kennedy School, Results for America, and the Sunlight Foundation.
WWC is gearing up for a new round of cities to be a part of the initiative and we encourage interested cities to submit a Statement of Interest application HERE. Applications received by August 1st will be considered to advance in October of this year. Any questions can be directed by email to [email protected].
Watch the ELGL Interview: Zach Markovitis on ELGL Live!
Listen to the GovLove Podcast with a What Works City: Participatory Budgeting in Greensboro, NC
Supplemental Reading