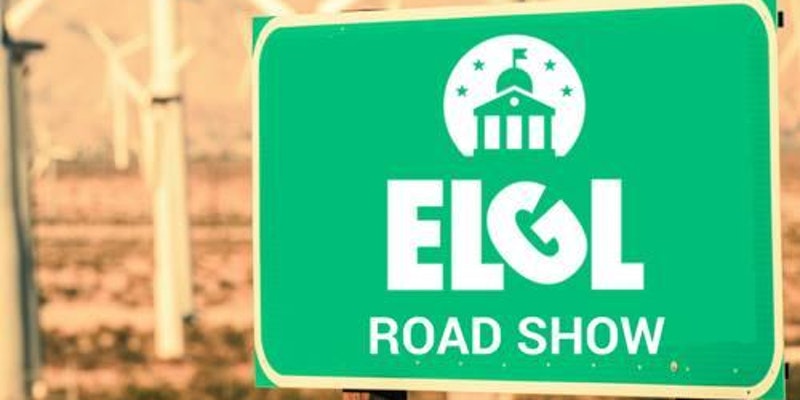 The ELGL Road Show lands in La Quinta, California on January 25. (Register here.) In the lead up to the event, we'll use this feature to meet attendees.
Laura Douglass
Connect: Best Ever and Storytellers
---
My celebrity look-alike is…
With a face for radio, a voice for silent films, and a self-deprecating sense of humor, I wouldn't dare claim celebrity look-a-like status. However, if you squinted one eye and spun around 10 times, you might see a resemblance to a Rubenesque version of Selena Gomez.
The last conference that I attended was…
It's been a while! My last conference was the ICMA West Coast Regional Summit.
My New Year's resolution is…
…To re-learn Spanish. I finished the Duolingo Spanish program in the first 4 days of the year, so now I'm on to Russian. It is not going well. At least, not nyet.
ELGL is…
Inspiring, encouraging, and entertaining!
The project that I'm currently working on is…
Finding a new job! I left my most recent position last week and am seeking a challenging and interesting role where I can continue to grow and serve local government in a new and different way. In the meantime, I'm doing some soul searching and traveling, which is why I'll be in SoCal for this shindig!