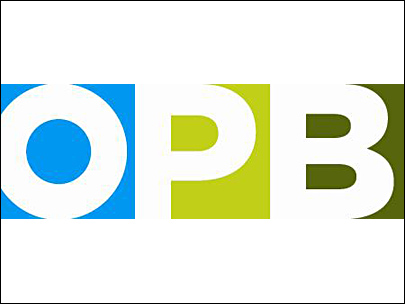 A Conversation with Steve Bass, OPB President and CEO

  

When:

May 8 at Noon
Where: 111 SW Columbia, Sixth Floor, Rivers Conference Room, Portland, Oregon
Same building, different floor as Tiffany Couch forum.
RSVP

: Send email to Megan Messmer, ELGL Project Coordinator, [email protected]
Steven Bass was named president and chief executive officer of Oregon Public Broadcasting on January 1, 2006. OPB operates a community-licensed network of 11 radio stations, five television stations and dozens of translators that serve Oregon and southwest Washington. In addition to its role as a local broadcaster, OPB has a large news staff that covers issues within the region for radio, the Internet and television, operates a 24 hour-per-day HD and online indie music service, produces several of the most-respected and most-watched local public television series and is one of the largest producers of national programming for PBS.
Serving previously as founding president & CEO of Nashville Public Television for seven years, he oversaw that station's transition from government ownership to become an independent, non-profit public television station. While at NPT, he served as executive producer of four programs for PBS, including Hank Williams: Honky Tonk Blues, which was broadcast on PBS in June 2004 as part of the American Masters series and in December 2004 on the BBC Arena series, and release on home video by Universal. Other executive producer credits include Bill Monroe: The Legend Lives On (2003); Christmas at Belmont (2003); and The Carter Family (American Experience, 2005).
Bass served as vice president & manager of television stations for WGBH/Boston and vice president & general manager of WGBY/Springfield, MA for seven years prior to joining NPT. In his tenure at WGBH, he revitalized the station's services to its local community through new local programs and expanded broadcast services.
Prior to his service with WGBH, Bass spent nine years with the Public Broadcasting Service (PBS) in Washington, DC.
From 2002 to 2004, Bass served as chairman of the Association of Public Television stations, the Washington-based trade association that represents public television stations to the Congress, the FCC and other government entities. Other board service includes the World Affairs Council of Oregon. He also is an active chamber musician and serves as principal clarinetist with the Oregon East Symphony in Pendleton, Oregon.
He holds a bachelor's degree from Bucknell University, Lewisburg, Pennsylvania, with majors in economics and music. He also holds a Master of Arts in business from the University of Wisconsin's Graduate School of Business, where he concentrated in arts administration.