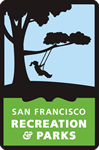 San Francisco is excited to announce our newest STIR Opportunity:
---
STIR CHALLENGE:
San Francisco Recreation and Parks is looking for creative technology solutions that will promote community engagement and playful interactions throughout our parks. Rec and Parks is open to any solutions that would increase play and connection in San Francisco parks.
Startup in Residence (STIR) is an opportunity for startups to gain insights into a government buyer and, at the end of the 16-week pro bono, mostly remote residency program, potentially secure a government contract with the City department.
Learn more about the challenge here. Applications for STIR are due Friday, January 31. 
---
Questions?
Amardeep 'Dee' Prasad
Interim Director, Office of Civic Innovation
City & County of San Francisco I @SFMOCI