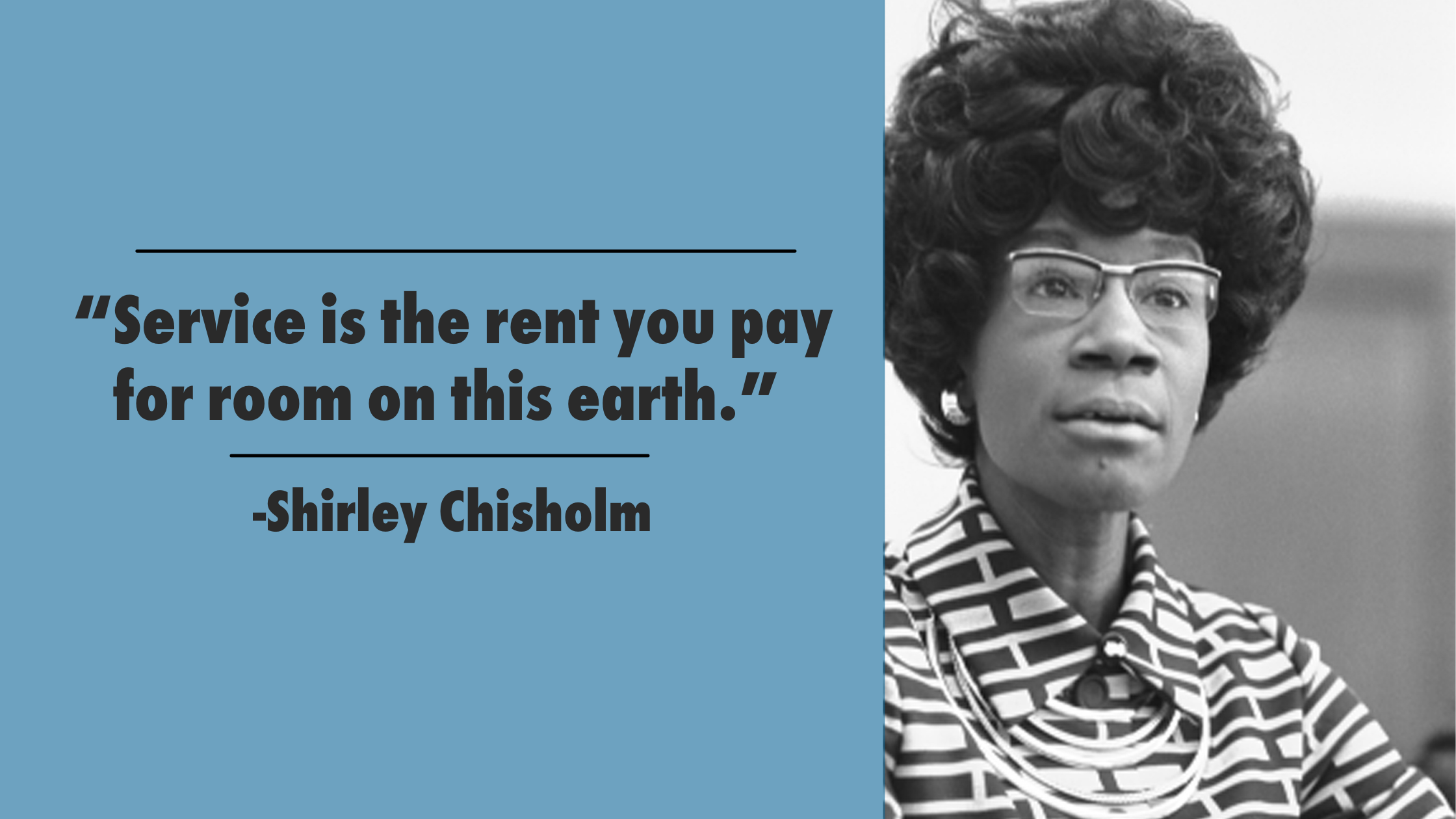 This article is part of our Black History Month (and beyond) content series and was submitted by Jamilah Stephens. Connect with Jamilah on email or LinkedIn. See all posts in this series and more Equity & Justice resources.
---
The annual celebrations of Black History and Women's History Months offer opportunities to recognize trailblazing women whose contributions have advanced the course of history. For me, it is a chance to reflect on women who devoted their careers, and lives, to public service.
There are many women worthy of admiration in this realm, but one whose personal philosophy I identify most with is former United States Congresswoman, Shirley Anita Chisholm. Born to immigrant parents, she served as the representative for New York's 12th Congressional district for seven terms. Chisholm was the first Black woman to seek nomination for president of the United States on behalf of a major political party.
Chisholm's journey to the presidency is chronicled in the documentary, Chisholm '72: Unbought & Unbossed. Chisholm once said that she faced more discrimination as a woman, than as a person of color. While many are unfamiliar with her legacy, most ascribe to her progressive views on equality. A leader in the feminist movement and voting rights advocate, she is credited with the saying, "If they don't give you a seat at the table, bring a folding chair." Chisholm's fight for the passage of the Equal Rights Amendment is displayed in the popular television series Mrs. America. Chisholm viewed herself as a pioneer with a responsibility to create pathways for those following in her footsteps. She routinely hired only women for her office, about half of those were Black.
Like Chisholm, I believe that the true valuation of my work can't be determined on a scale measured by dollars and cents but by the overall impact I make on other's lives. Public service devotees are usually motivated by a desire to improve the lives of their fellow man, whether as an elected official or government administrator. I am no exception. As a lifelong public servant, my personal mission is to expose students to the rewarding careers found in this field, through the Neida Perry Endowment for Public Service at Georgia State University's Andrew Young School of Policy Studies.
We live in a world where history is weaved into the fabric of modern society. Remnants of relics, traditions, events, and political figures of the past live on through pop culture. Members of my generation were either not alive or too young to witness decades-old events firsthand. Many did not learn about female history-makers in their school curriculum. And as a result, our knowledge of notable women in history likely originated from untraditional means.
Today, the accomplishments of women in public service are highlighted in movies, television, books, and even toys. The Crown, a new personal favorite of mine, is an award-winning television series chronicling the 65-year reign of Queen Elizabeth II of the United Kingdom. Mattel®, Inc. recently released an Eleanor Roosevelt doll as part of their Inspiring Women Series. Roosevelt, an accomplished former first lady of the United States, chaired the federal government's Presidential Commission on the Status of Women.
Fannie Lou Hamer and Diane Nash became prominent leaders during the height of the Civil Rights Movement in the 1960's, years after Rosa Parks refused to give up her bus seat in Montgomery, Alabama. Hamer co-founded the Mississippi Freedom Democratic Party and ran in an unsuccessful bid for Congress. Nash co-founded the Student Nonviolent Coordinating Committee in Selma. Nash has been featured in documentaries and books over the years. Both are recognized as architects of the movement.
Supreme Court Justice Ruth Bader Ginsburg, or affectionally known simply as RGB, became a pop culture icon (in life and death) for her commitment to women's rights as an attorney and associate justice of the United States Supreme Court. The subject of an eponymous feature film, paraphernalia featuring her likeness can be found on various e-commerce sites.
Stories of public service trailblazers in the media raise the credibility of public service careers, a field of work that is oftentimes overlooked in favor of professions in STEM, education, or healthcare. As Women's History Month draws to a close, let's consider how we all can make a longstanding impact in our communities, much like the inspiring examples included here. After all, the draw to public service is to help make the world a better place. It is indeed a calling that comes with great obligation.
---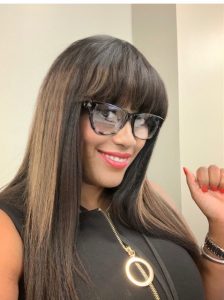 Jamilah Stephens is an award-winning project manager in the City of Atlanta's Mayor's Office of Innovation & Performance. She holds more than 15 years of experience in both state and local levels of government. Her education and experience are augmented by professional certifications in project management and process improvement.