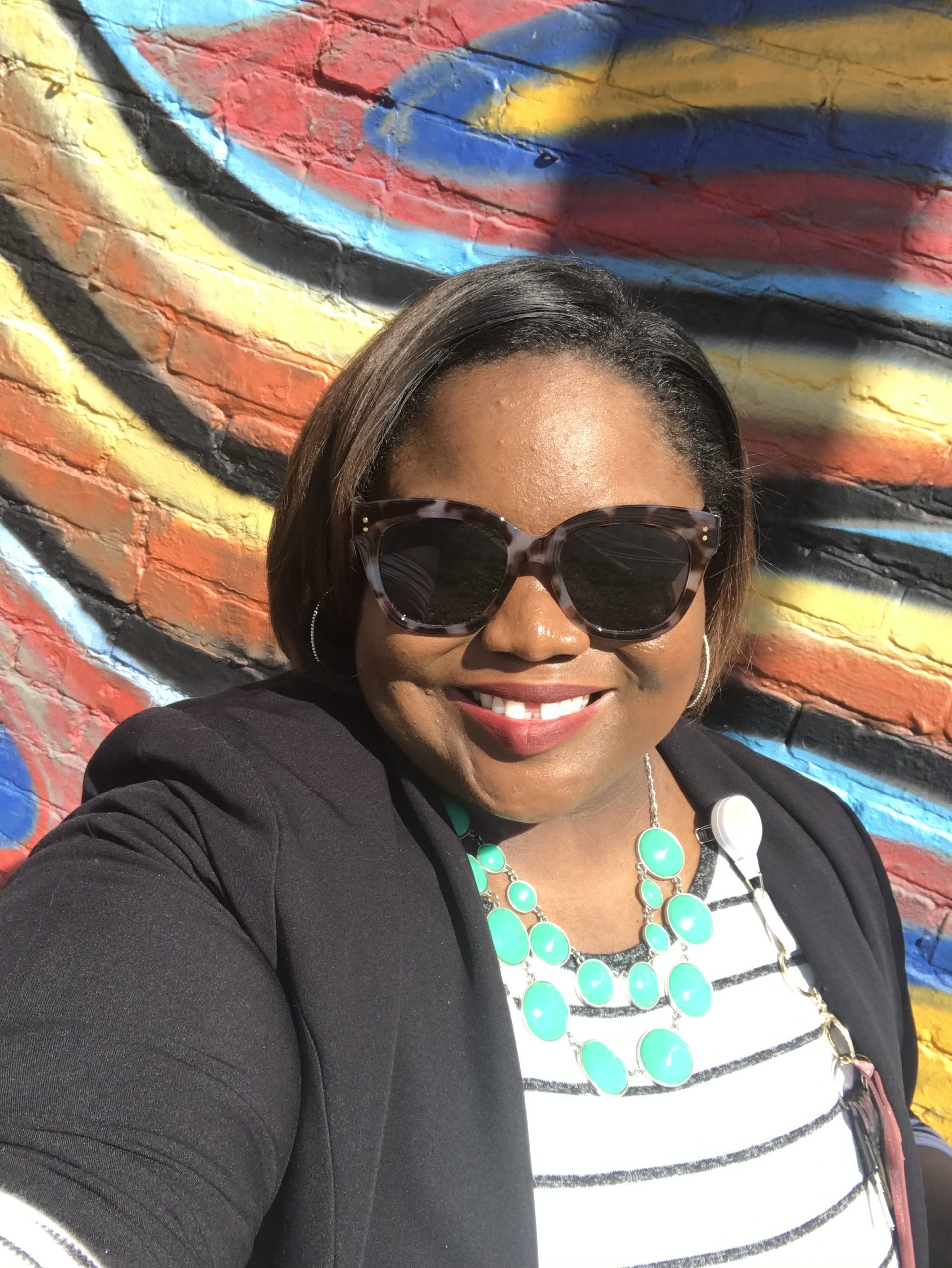 You are buzzing today with Ashley Copeland, Communications Manager for the City of Newnan. Find me on Twitter and LinkedIn.
What I'm Listening To: H.E.R. has released some new music, so she has been in constant rotation a lot these days. As well as a few Christmas favorites from Leslie Odom, Jr., PJ Morton, and Tori Kelly's new Christmas music!
What I'm Reading: "Character: Profiles in Presidential Courage" by Chris Wallace. I went back into my library collection! Random tidbit about me: I love studying and reading about presidents and their presidencies. This happens to be one that I bought during a random book binge in college and never had the chance to read it, so what better time to read it than now?
What I'm watching: This is Us. What can I say? I love getting a good cry to cleanse my soul now and then, and THIS show does just that for me! It also provides a few good laughs and AHA-moments, too!
---
Hi, there everyone!
First, I want to start by sharing how excited I am to write my first ELGL #MorningBuzz post.
Since making the transition to a career in local gov, I must say that ELGL has been one of my favorite professional organizations to be a member of. It has been a positive, inspirational source throughout this new venture. But for me, it's the people, the shared collective of insight, different perspectives and views, experience, intellect, transparency, openness, and most importantly – the inclusiveness! I love inclusiveness!
In addition to the people with whom I interact with on a daily basis in my role, it also serves as a constant reminder of why I do what I do and why I love what I do even more.
But if I'm being honest here – I went through several topics and ideas on what to write. But for some reason, it led me to here.
So, who am i?
My apologies, I didn't introduce myself properly.
Rewind.
I'm Ashley. I'm an Atlanta, Georgia native who has a passion for people, good and effective communication, and being in a creative space that drives inspiration, motivation, and something "new." I also have a passion for helping others and being able to tell stories, learn new things, and most importantly sticking true to something I've been since six-years old – being inquisitive.
After spending over a decade of my career as a trained multi-platform journalist and professional communicator in the healthcare industry, I wanted to take a leap – try something new. While the idea of local government may have been new territory for me career-wise, it wasn't that far of a leap.
I owe that inspiration to my late grandfather, who served with the City of Atlanta's Fire Department in many capacities throughout his 30-plus year career before retiring. And to my mother, who worked for more than 20 years in the municipal courts.
I guess you could say, if there was a reality show called "Growing Up in Local Gov," I'd probably have a spot on the show. I lived it through my grandfather and mother, and it always sparked something in me to want to pursue later in life. No matter how I always pursued other career industries, government always found its way back to the top of my thoughts.
The opportunity presented itself in 2018 when I joined the city of Newnan in the newly created role of Communications Manager. I was determined to work on re-developing communication efforts and creating something "new." As part of who I am, I was up for the challenge, and I knew that it was going to take work.
I took the challenge head-on and truly got to know the people, the departments, their line of work, what they do – most notably, learning to build relationships with everyone, from the crew in IT all the way to the guys on our Beautification crew, who I now blow my horn and wave at whenever I see them out and about working hard to keep our city looking amazing.
While my job description notates that I am responsible for leading all internal and external communication efforts, media relations, social media, web content and development, branding, and marketing strategies for the city – basically a jack of all trades. But most importantly, it still provides me the opportunity to be in the trenches, stay close to my inquisitiveness and creativity.
It has also brought some cool projects, initiatives, and moments that truly make me proud to be in local government.
One moment that truly makes me proud is seeing groups of local residents, students, business, and property owners in the city graduate through our city's Citizen Academy program. The program has been around for more than 15+ years, but it brings me joy to get to know the individuals that come through this program, learn about our city's services and programs and come out even more informed and engaged. I'm also incredibly proud to see this year's program attendees make an effort to continue being involved in local government, even when there's a global pandemic going on. Despite their circumstances, they still come to sessions virtually – motivated, and ready to learn.
But it also brings me joy to be able to reach our citizens in new capacities.
Traditionally, each year during the month of April, cities across the state of Georgia host Georgia Cities Week. This week is a week that provides the opportunity to celebrate community achievements and recognize volunteers, city employees, and spotlight city services and programs. Due to COVID, the festivities got moved to October, and we had to come up with new ways to connect while practicing social distancing. We utilized our city's social media and website to bring new content opportunities including a brief mini-series, City Profiles in Action, where we highlighted three employees and their local gov stories throughout the week.
As well as a new concept, called KNOWing Newnan, which originally started out as an in-person pop-up, but turned into a Facebook live, due to COVID-19. The concept was the start of our city's way of communicating with residents to hear the good, bad and the ugly and to meet our residents where they are.
I'm glad that we've started these new initiatives for the city, and are making some headway. We've got a ways to go – but I'm grateful for continuing to inspire and motivate our team – one project and venture at a time.
I often use to hear that government and healthcare are different, but after two years in – they are similar in so many ways. The people, the stories, and the experiences. It's why I love what I do – serving the people!
And, thanks for coming to my TEDtalk!