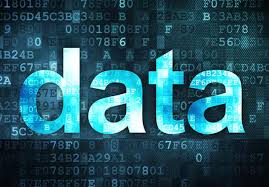 By Brandi Leos, Senior HR Business Partner at City of Tigard, Oregon
What I'm reading: Becoming by Michelle Obama
What I'm listening to:  The Daily podcast
What I'm watching: The final season of Fixer Upper
---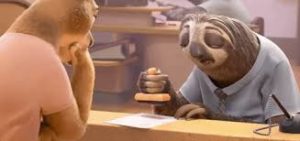 My favorite government job before I got into human resources was as a management analyst with a large state agency.  I lived in a world of data, process improvement, legislative analysis, and policy development. I played with numbers and talked to people (it's what prepared me for HR).  This job was where I learned to use Excel and spread my wings with writing (before that, I had been a number caller at the DMV… that may or may not be the official job title).  The agency used a process they coined CI2, or Continuous Improvement Initiatives and I was exposed to those initiatives in a variety of ways while working as a number caller and an implementation manager role as a management analyst.
Throughout my career, I have had many opportunities to draw on my experiences in my many roles at the DMV especially as it relates to policy development, procedure writing, legislative analysis, and data-based decision making.  In recent months, my current agency – the City of Tigard – has been moving toward a focus on lean principles for process improvement and a focus on data-based decision making and I couldn't be more excited! (probably because I'm a huge nerd and I love the science that can be applied when using data; I feel so much better about decisions that don't come from a gut)
One of the initiatives our HR office is working on that rspeaks to my inner nerd is a diversity dashboard (thanks ELGL for the inspiration!).  I started looking around at what other agencies are doing and learned that the one I liked best was powered by Infogram.  Much to my dismay, when I requested a subscription from my IT department, I got a big fat NO and a consolation prize of "You can use the Microsoft product that does this." Enter Power BI.  If you grew up when I did, you aren't easily intimidated by new software and can generally figure things out.  I grew up in a time when many things were new (like computers and the internet) and my generation can typically figure it out, impressing our parents and keeping our kids on their toes. But holy cow did Power BI scare me!  I opened that thing up, clicked around, and closed it… and looked for a training but found little.  Distressed, I contacted the company where I usually send employees for technology training to beg them to offer the class I needed and it turned out to be in the works.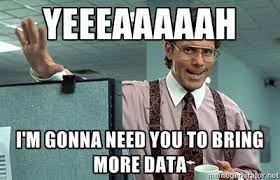 This week, I had the opportunity to learn about Power BI and see just how powerful it can be. I'll be able to create a great diversity dashboard, HR-focused dashboards at the department level, and a host of other things.  If you are in a position in which providing clear data to the decision makers is important, or you would like to look at your data in a new way (in half the time as Excel), I strongly recommend checking out this software.  There is a free version for any Microsoft user and a small fee to add on the pro version to your existing suite.
My inner management analyst is happy!  I'd love to hear about how you're using Power BI to create interesting visuals to tell your stories through data.