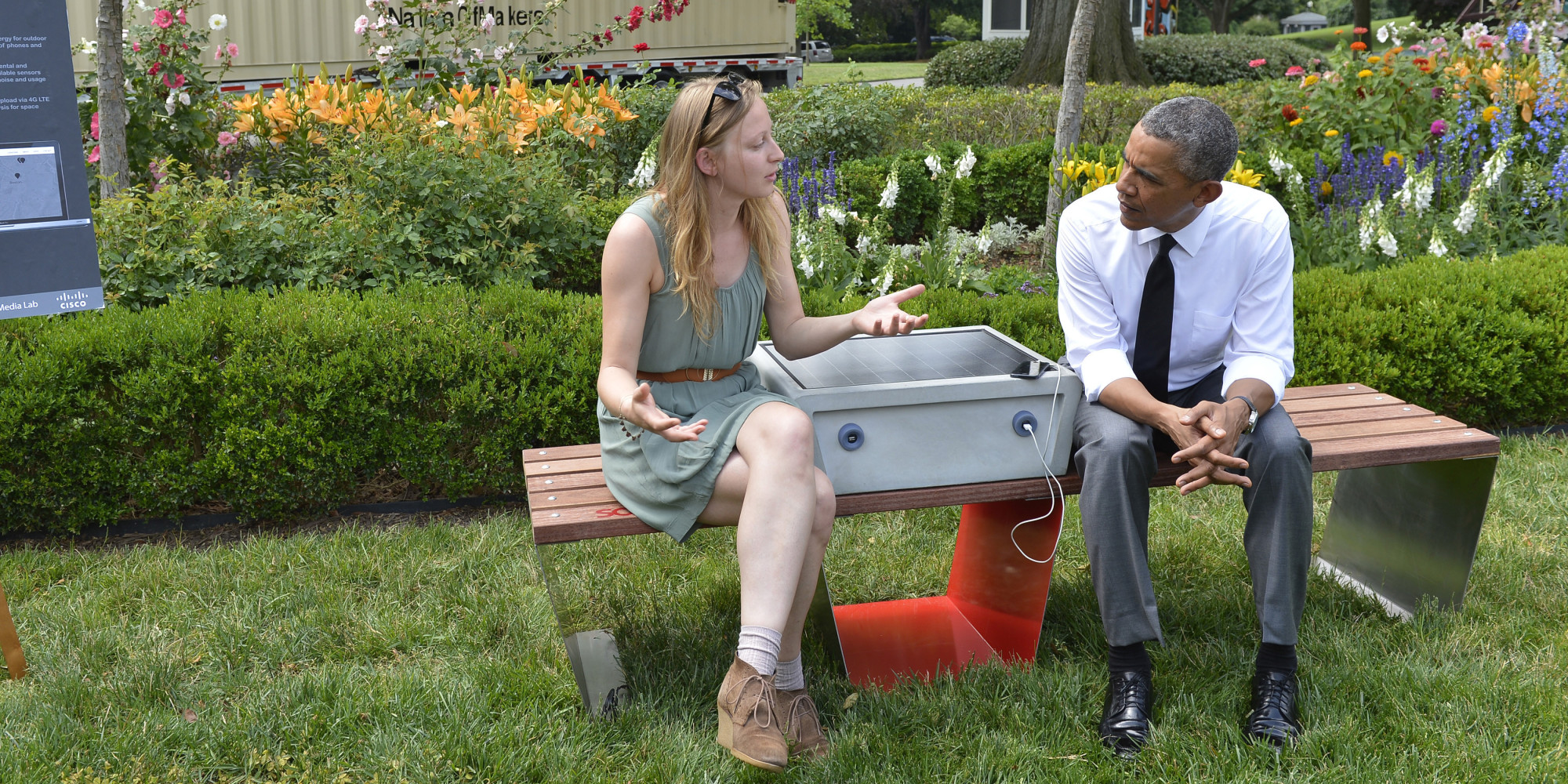 [vc_row][vc_column][vc_column_text]

Today's guest blog is by Ed Krafcik of Soofa. In this post, Ed shares more about Soofa's approach to the smart cities concept, as a follow-up to his GovLove Podcast interview.
[/vc_column_text][vc_column_text]

When you hear the term "smart city" you might think about big ideas that promise  city-wide change by harnessing the power of the cloud. Or you might think about a multi-million dollar effort to deploy all types of sensors across multiple city blocks. In either case, the idea of creating a city that is sensor-enabled, responsive to citizen needs in real-time, and data driven is at once extremely exciting and seemingly unrealistic.
What's missed by the promises made from corporate giants or thought leaders advocating for top down change is the fact that cities, both big and small, are highly complex and every department has different goals, different needs, and different ways of measuring success. Therefore, while the top down approach is exciting to talk about, actually doing something that can be implemented successfully and its success measured quickly is a far different story.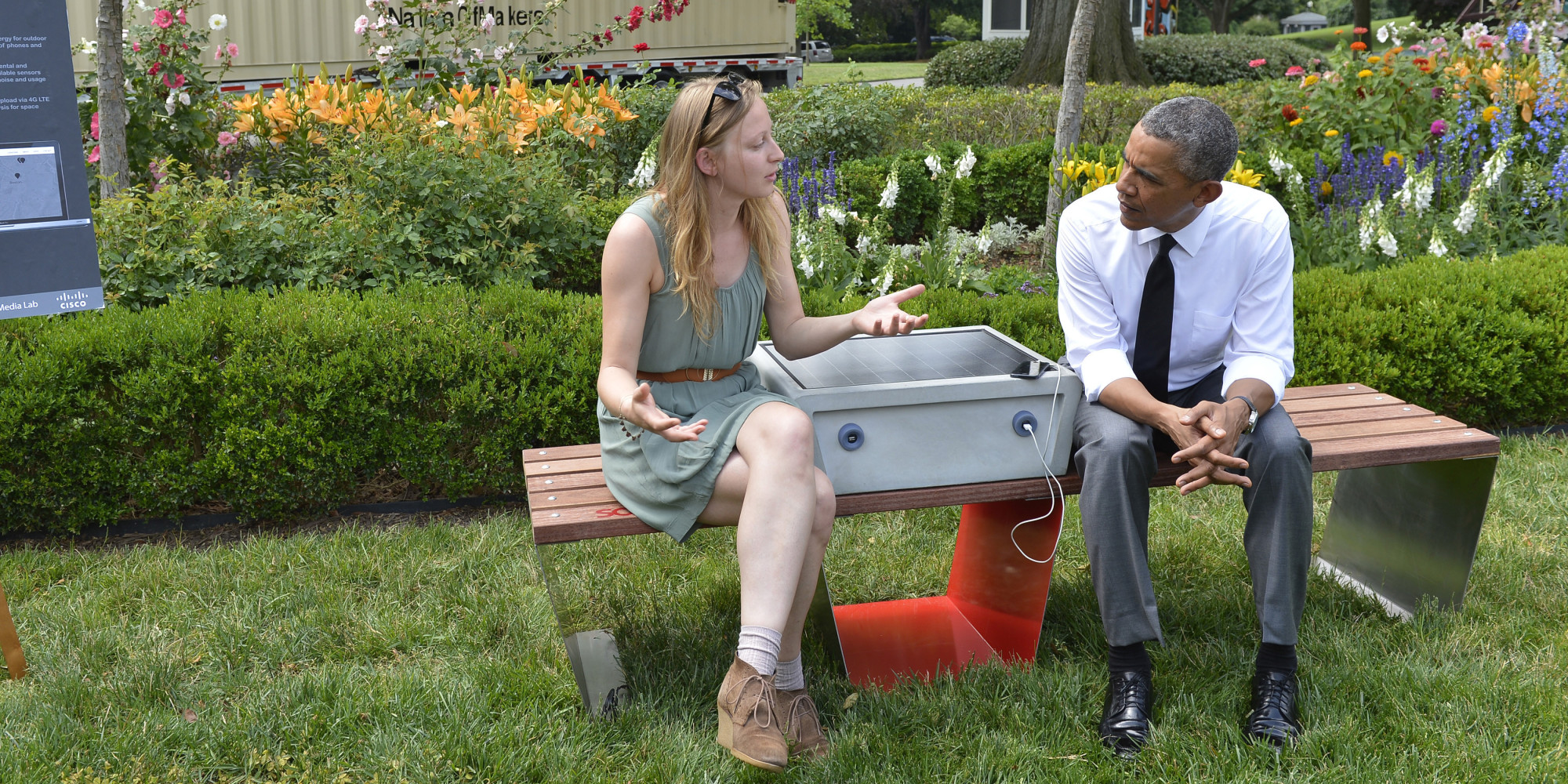 Soofa takes different approach to creating smarter cities: think big but start small and test quickly and efficiently. We launched out of the MIT Media Lab in 2014 with the philosophy that the only way for smart city initiatives and interventions to be successful is if they have a clear, positive impact on citizens and if their success can be measured in months as opposed to years or decades.
This guiding philosophy puts our flagship product, the Soofa Bench, into context. What else is as ubiquitous, public facing, and clearly one dimensional and in need of innovation in the urban environment than a bench?
The bench serves an important function for people at all types of locations in the city from parks to bus stops, public plazas, and waterfront walkways. While a bench may seem dynamic in its functionality, from being a place to sit and relax to being a place to wait for a friend, acting as a historic landmark, or serving as the defining feature of a park, a bench is still just a bench. At its core it's an asset owned by the city that has a depreciation schedule and requires routine maintenance. It provides a service and benefit to the public but not to the city; in the era of smart cities, infrastructure needs to do both.
That's why the bench is the perfect piece of public infrastructure to transform to meet 21st century needs and become the foundation for the smart city:
By adding a solar panel to capture energy from the sun, a battery to store it, USB ports to provide it for free to connected citizens' phones and devices, and an array of sensors to measure everything from environmental conditions to pedestrian traffic, our bench becomes much more than a bench.
It becomes the hub for the smart city. It can be piloted quickly and can generate data immediately; it connects directly with citizens and is a catalyst for conversations among community members around sustainability and innovation; it is a symbol for the smart city.
The Soofa Bench is now in more than 65 cities across 20 U.S. states and Canada, as well as five countries worldwide. We are actively working on innovative pilot projects with the NYC Parks Department, the Park District of Oak Park, IL, and Prince George's County Parks, MD to measure pedestrian traffic in parks and use the data to analyze the success of programming, justify capital expenditures, and inform pragmatic things like park maintenance schedules. Gathering this valuable data doesn't require millions of dollars of investment nor does it require a lengthy timeline. Just four bolts and four hours of sunlight.  
What's more, the reach and value of our technology isn't limited to just parks. In Los Angeles, CA we are working with the Mayor to update bus stops to meet 21st century needs; in Austin, TX we partnered with the EcoDistricts to integrate new technology into the Seaholm Neighborhood and transform the pedestrian experience; in Cambridge, MA we actively are involved in collaborations with the City to improve the quality of life by bringing new technology to the public realm.
While many of these projects are different and unique in their own ways, what remains consistent is that every city we partner with is extremely passionate about using technology to improve the quality of life for its citizens. It's because of this attitude and the fact that the Soofa Bench and suite of products requires just a few bolts into the ground to install that we are able to get innovation projects off the ground quickly and get feedback from the community almost immediately. This process makes looking at expanding into future phases of the projects much easier and removes a lot of the risk associated with taxpayer funded innovation initiatives. Getting the support from citizens with a fun, new, beautifully designed piece of public infrastructure that doesn't require a major investment is much easier than justifying a multimillion dollar investment to place sensors in hidden places that citizens won't ever see.  
Over the next month we are launching a brand new product in Boston and Cambridge, the first of its kind solar powered e-ink digital sign, to create an ecosystem of smart city plug and play products that can not only gather data, provide free charging and public wifi, but also give the city a new place to communicate and message citizens in real-time. We're always looking for the next innovative city to partner with and learn from. As a startup our product development process is highly collaborative and inspired in large part by our early adopters. Through the end of 2016 and into 2017 we will be accepting applications into our beta cities program. Feel free to reach out anytime to learn more, we'd love to work with you! [/vc_column_text][/vc_column][/vc_row]