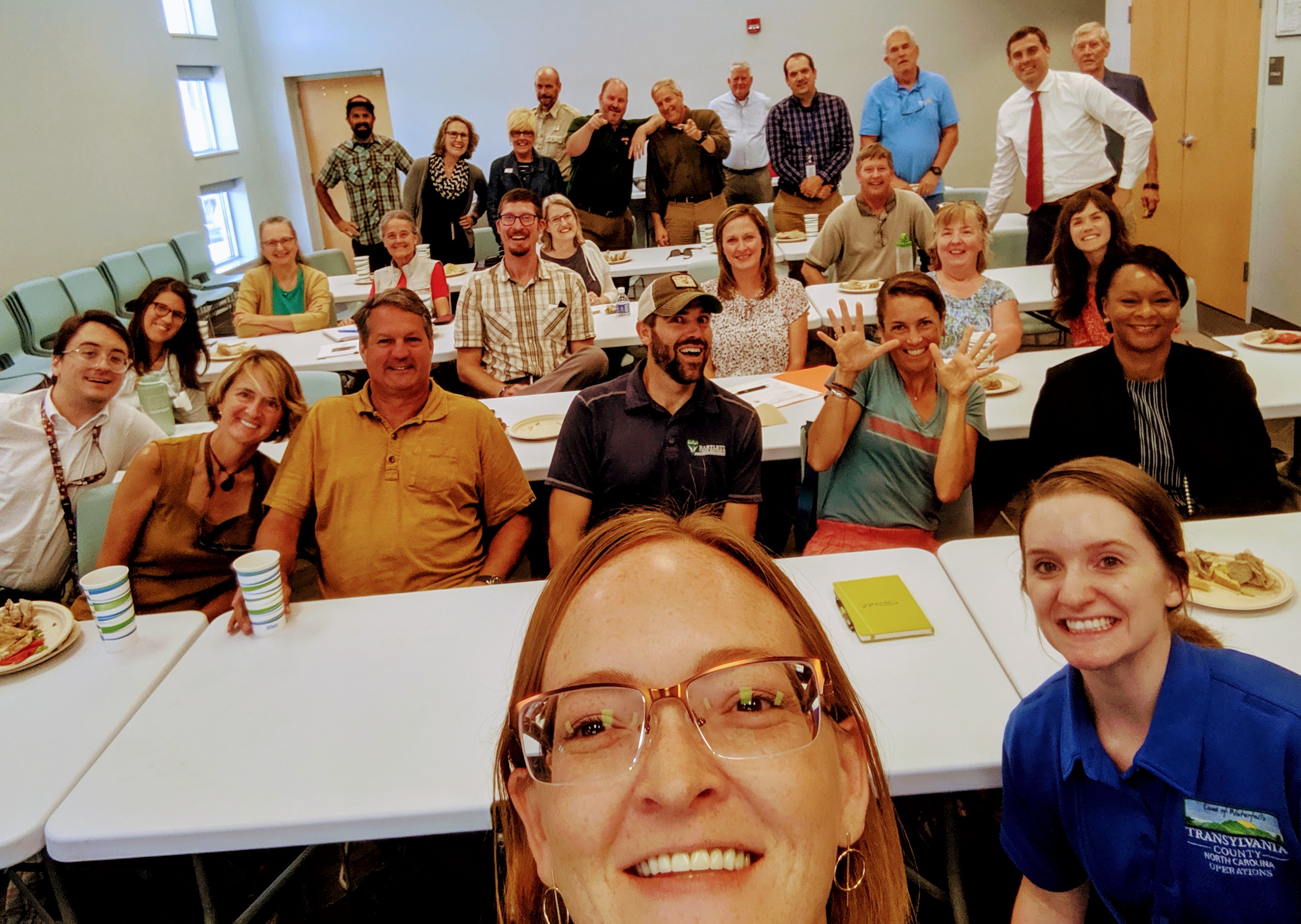 Hey y'all. It has been a wild year, hasn't it?
You'll have seen the Program Director position posted on ELGL and many of you have reached out to ask – yes, it's true! I'll be leaving ELGL at the end of this year. After a medical scare over the summer, I've decided it's time to step back and get some much-needed rest and recovery before finding my next adventure.
It's really hard for me to describe how difficult this decision was – and it wasn't even about the normal "job things" you'd consider: the flexibility, remote work, autonomy, or even my amazing coworkers and Board members here at ELGL. The hardest piece of the decision was whether I could bear to be separated from y'all – this wildly diverse community of thousands of members whose work, passion, and commitment I've been privileged to support for the past few years.
There is a specific and certain joy I get from your random thank-you emails, sweet handwritten snail mail notes, happy connection messages on LinkedIn, ridiculous Twitter tags, coworking Fridays, and the stories you tell on our platforms about the way you are working despite the odds stacked against you to make your communities better places for all. You've made my work meaningful and important, and that's been such a gift for the past few years. Especially this year.
I'm so grateful to each of you for your knowledge, enthusiasm, and friendship. It's meant the world to me to be part of your work, no matter what state or country you're working in, and I'm so glad I got to share parts of this journey with you.
To the Board, Kirsten, Allie, Hallee, and Brian: you are amazing and luminous examples of making really important work fun, and I've been so grateful to work, learn, and adventure with all of you!
It's been a wild year, yes – but because of all of you, I still believe in all of us. I still believe in humanity and kindness and small actions performed with great love. Daily in 2020, in this year of crisis and division, I've seen ELGL members stand up for hope at every turn, always letting a little more light into the darkness. Each of you are an inspiration. All together, you are an inspiration. Thank you.
I hope all y'all will stay in touch – you can email me outside of ELGL here and connect with me on LinkedIn. I'm excited to keep geeking out with you all about all things local gov, Tar Heel basketball, and the Green Bay Packers.
If you're interested in the program director position, here's all the info – we're happy to answer any questions you have.
And until the end of December, in the immortal words of Leslie Knope, I might really need you all to "text me every 30 seconds that everything is going to be okay." Prost!