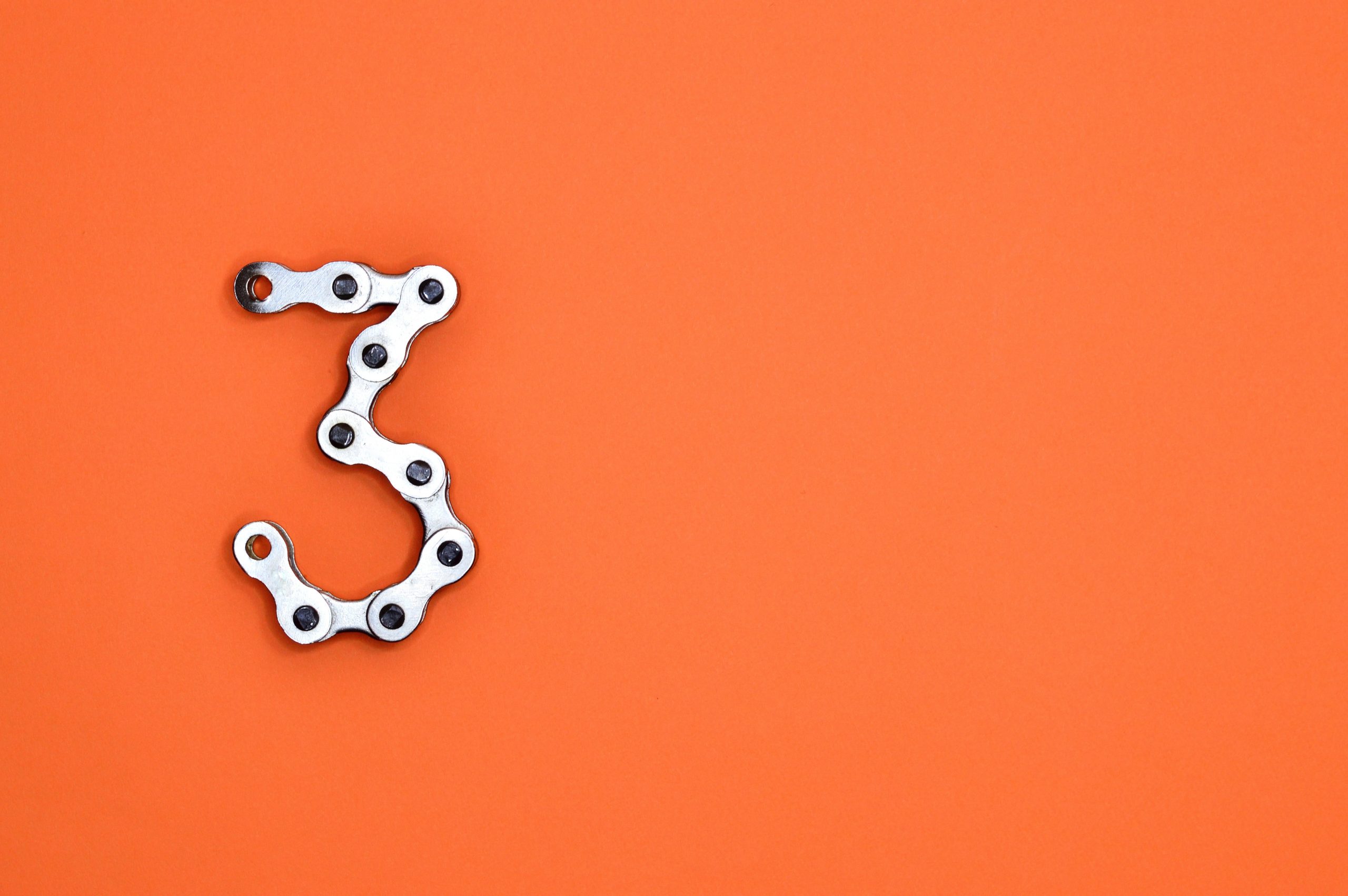 Today's Buzz is brought to you by Marshall Curry, Program Manager for EPIC-N. You can find him on Twitter and LinkedIn
What I'm Reading: In the Red: the US Failure to Deliver on a Promise of Racial Equality, UN SDSN
What I'm listening to: Fake Doctors, Real Friends with Zach and Donald
What I'm watching: Gold Cup soccer highlights
---
Last week I received my "3-year work anniversary" note from LinkedIn for my work with the EPIC-Network (EPIC-N). It triggered some reflections. It's been 9 years since starting undergraduate research into innovative sustainability practices by universities and local governments, and 3 years since finishing my graduate degrees from the University of Oregon.
During my undergraduate research under the guidance of Dr. Wendy Petersen Boring, I embedded within a summer program as a participant-observer researching other programs and cross-sector partnerships like it around the USA to help Wendy produce this book. My research led me to find one of the founding members of the EPIC-Network, the Sustainable City Year Program at the University of Oregon. I also learned about hundreds of other promising cross-sector partnerships with aspirations of being solutions to inequality, oppression, racism, violence, and climate change.
What struck me last week in reflecting on that research and the daily news from those years which inspired me to follow my current career path was how the same issues seem to be present, but worse. In the Pacific Northwest fires are raging at unprecedented levels, flooding and landslides across the globe in particular Europe, Mumbai, and the midwest of the United States, and poverty, hunger, and violence based on race and gender are each still occurring at concerning rates.
Over the last three years, I've learned that these issues are not going away. Climate change experts suggest that at minimum the fires and flooding will have and other "costs of climate change are likely to be significant and to increase over time" (Jackson).
And I've learned that the membership of ELGL, local nonprofit leaders, and university program managers focused on community programs are going to be the ones on the front lines, and/or just behind them, facing these impacts. These groups are going to be asked to come up with the prevention, rescue, and recovery plans, sometimes all at the same time. 
So this morning I decided to share some recommendations and resources I've picked up over the years so you can use them to more efficiently take on pressing issues facing your community and take more time to care for yourself.
Get your Vaccine and Encourage Someone Else to Get it Too!
I had to start off with this one. The health, economic, and work impacts are too important to skip. 
I received my second COVID vaccination back in May and this is the first time I am sharing it publicly. More and more, public health officials indicate that it is personal messages from those already in someone's network that help the hesitant feel more confident about getting the vaccine. So here's my announcement.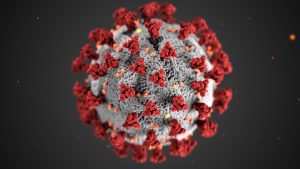 I got the COVID-19 vaccine. I have had no side effects. I have multiple family members who are immunocompromised and/or are too young to get the vaccine. Since being inoculated, I feel like I took the step in my power to protect them. I feel more calm and willing to visit local businesses. I hope you will join me in getting the vaccine and in spending more time talking with those in your networks about getting the vaccine in the United States and abroad. We still have a long way to go. Here's a nice FAQ/Tip guide for having these conversations from Johns Hopkins. 
Ride your bike
One of the things I miss the most about working in an office is my daily bike commute. Since 2014 I have committed to riding my bike to work as much as possible. One year I saved about $1,300 in gas, maintenance, and other costs because of my commuting. One blog from MSNBC describes what the process, benefits, and costs looked like and estimated individuals could save close to $1,000. Since COVID and having a kid I've ridden less, but still manage to cut out about 10 car trips every week to and from locations within 3 miles of my house.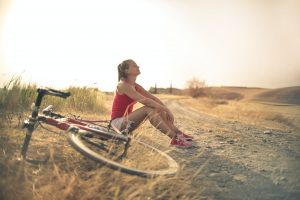 Here are some other reasons I advocate for biking:
Riding every day is beneficial to mental health

It's a great low-impact exercise and with all the different variations and the development of E-bikes, it can be accessible to people with a variety of ability levels

You can do your part to save the planet by decreasing your CO2 output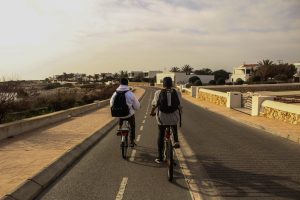 If you are looking to ride more, but have questions about getting started, gear, or family impact check out Bike Shop Girl. Their amazing Bike Here Podcast and videos on YouTube are targeted to help beginners and families have an easier time ditching the car. I love how the videos are focused on real life commutes and highlight small tricks and fixes to help you easily adopt bike commuting one step at a time.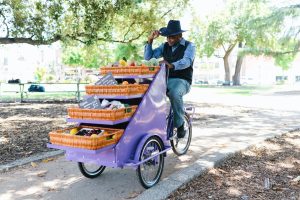 All that said, we need to do more at the local level to improve safety and attraction. I have hundreds of anecdotes from my professional and personal life about how the average bike lane deters ridership. Being next to cars on a busy street puts even the most advanced riders on edge. Riders have to constantly focus on their surroundings to stay safe. Protected and dedicated lanes are much safer and compelling. Glance through the posts from the Cycling Professor or any of the three volumes of Rethinking Streets by Marc Schlossberg (Marc's a visionary in more ways than livable street planning. He also connected me to SCYP and EPIC-N once I started my graduate program. Thanks Marc!) for amazing examples of bike infrastructure that you could propose to your planners, councils, committees, etc. Your town could be the next bike travel destination. Want help doing bike advocacy? Look here. It will be a nonprofit I consider joining soon.
Join an Association or Two
Associations can catalyze your practice in any career and at any level. Most associations collect best practices and reproduce them as guides. I've found over time spending extra time finding and using those resources, I am able to improve the quality and efficiency of my work. For example, I've learned about three different methods for coding projects completed by programs within the EPIC-Network thanks to the reports generated by the United Nations Sustainable Development Solutions Network. 
Another reason to consider joining another association in addition to your ELGL membership (subtle nudge to join ELGL if you have not already!) is to make impacts in other sectors than your own. I've found that there is often either a nonprofit or an association with programming that can help connect your interest and expertise to the sector you want to impact.
Dive deep into learning about the UN SDG
As the globe continues to grapple with climate change and its impacts. More and more local attention will be focused on the issue. The United Nations Sustainable Development Goals ( SDG) are a series of 17 goals adopted in 2015 and further defined into targets. These targets spell out a global vision for humanity. Joining the UN Sustainable Development Solutions Network, reading their reports, and taking their online courses through the SDG Academy has given me so much. Not only did I learn timely data points at the local level, I also gained personal development in how I discuss equity, race, gender, violence, health care, education. Most important to me because of my work at EPIC-N, the UN SDSN is leading the methodological practice and development of the local measurement progress towards the SDG.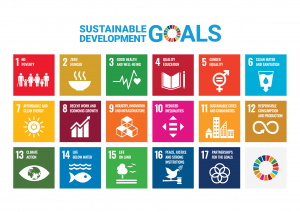 In general, what I find most important about the work done by the UN SDSN is that they are providing all of us with a common language to share with those across the globe, but also with the wisdom to allow for local context to be honored.
Please join me in learning more about the Sustainable Development Goals, how they can be applied by cities, how they can be applied by universities, and how they can be used to prioritize equity and equality across racial, gender, economic, and other marginalized groups. You can do so by:
In conclusion
If you are reading this far, I hope one or two of these recommendations have something to do with something that you identify as a priority. I am going to keep on the lookout for other things that increase efficiency and personal health. Feel free to tag me on Twitter or message me on LinkedIn with any suggestions to include in the future.
________________________________________________
Bibliography
(15) Cycling Professor (@fietsprofessor) / Twitter. (n.d.). Twitter. Retrieved July 19, 2021, from https://twitter.com/fietsprofessor
A user's guide: How to talk to those hesitant about the Covid-19 vaccine. (2021, March 26). STAT. https://www.statnews.com/2021/03/26/users-guide-covid-19-vaccine-hesitant/
Blumberg, Y. (2018, May 18). I made a change to my daily commute that could save me over $1,000 a year. CNBC. https://www.cnbc.com/2018/05/18/biking-to-work-could-save-you-over-1000-a-year.html
COVID-19 Map. (n.d.). Johns Hopkins Coronavirus Resource Center. Retrieved July 19, 2021, from https://coronavirus.jhu.edu/map.html
Europe Flooding Deaths Pass 125, and Scientists See Fingerprints of Climate Change—The New York Times. (n.d.). Retrieved July 19, 2021, from https://www.nytimes.com/live/2021/07/16/world/europe-flooding-germany
Jackson, R. (n.d.). The Effects of Climate Change. Climate Change: Vital Signs of the Planet. Retrieved July 19, 2021, from https://climate.nasa.gov/effects
Ph.D, D. W. P.-B., & Forbes, D. W. (Eds.). (2014). Teaching Sustainability: Perspectives from the Humanities and Social Sciences. Stephen F. Austin University Press.
Rethinking Streets. (n.d.). Retrieved July 19, 2021, from https://rethinkingstreets.com/
SDGs Today—Storytelling. (n.d.). SDGs Today. Retrieved July 19, 2021, from https://sdgstoday.org/storytelling
support. (2013, February 26). About the League [Text]. League of American Bicyclists. https://www.bikeleague.org/content/about-league
Taylor, D. B. (2021, July 14). The Bootleg fire in Oregon is among more than 60 wildfires in the U.S. The New York Times. https://www.nytimes.com/2021/07/14/us/oregon-wildfire-updates.html
University of Oregon – EPIC-N. (n.d.). Retrieved July 19, 2021, from https://www.epicn.org/case-stories/uo/