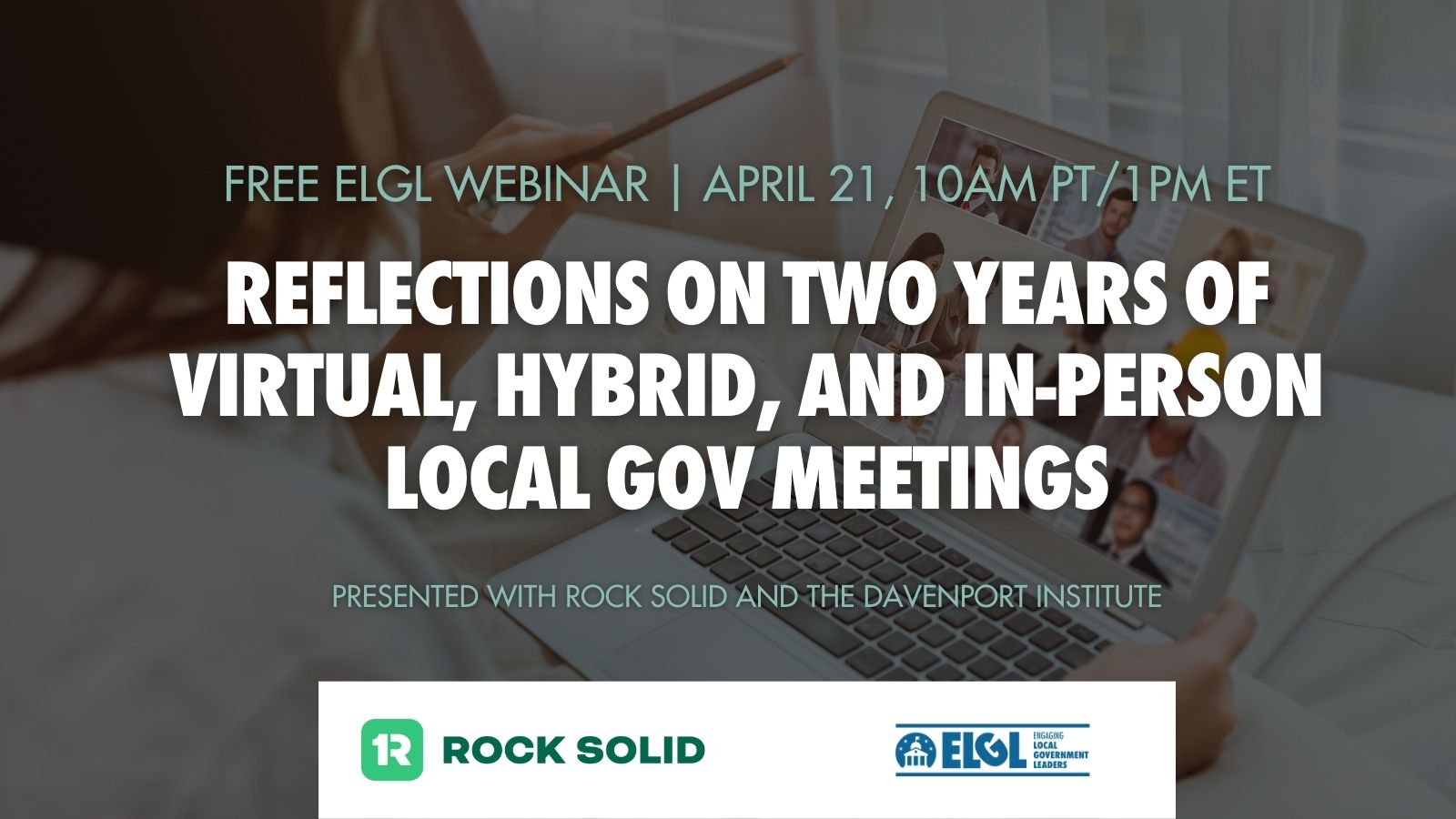 Join us for a free webinar, Reflections on Two Years of Virtual, Hybrid, and In-Person Local Gov Meetings.
March 2022 marked two years since local governments pivoted to virtual meetings. Since then, with the rise and fall of new strains of COVID, local governments have continued that pivot to include in-person, hybrid, and all virtual meetings. Join this webinar to learn more about the experiences in three communities, as well as best practices research collected from local government leaders in a national survey. Share your own experiences and questions with others working to improve community engagement in our towns, cities, counties, and special districts.
Thursday, April 21, 2022
Beginning at 10:00a PT / 1:00p ET
Moderated by Maureen Tobin from the Davenport Institute for Public Engagement and Civic Leadership at Pepperdine University
Featuring stories from local government leaders:
Ardashes (Ardy) Kassakhian
City Clerk for the City of Glendale, California
Andrew Powers
City Manager of the City of Thousand Oaks, California
Danielle Rogers
Community Marketing Manager with the City of Newton, Iowa
And Josh Hurni of RockSolid presenting their findings from a recent national survey of government leaders surrounding community engagement.