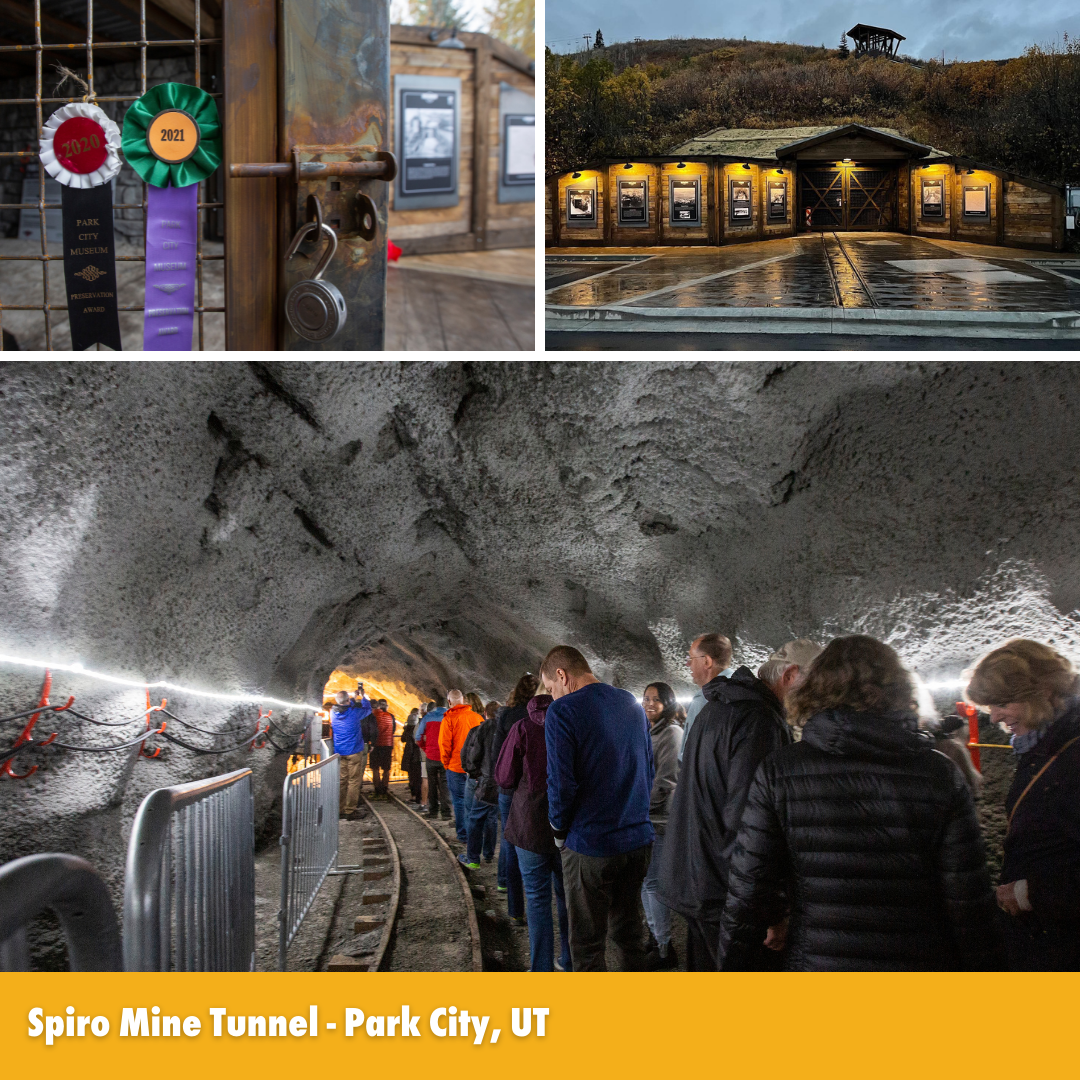 Voting for the 2022 Best Places in Local Government (aka the #ELGLKnope) Round of 32 opens on March 7, 2022 and closes at midnight PT on Friday, March 11, 2022. One vote per person. Learn more about this award online.
---
Spiro Mine Tunnel
Park City, Utah 84060 
Year(s)/Era:

Early 1900s. 

Type of Place:

Site  

Nomination:

We have chosen to nominate the Spiro Mine Tunnel not only for its recent historic restoration completion, but also because of it's historical significance in Park City. In the early 1900s, silver mining was booming — driving miners and their families to the area. Some would argue that the influx of residents is the reason it was then discovered as a great place to ski which has attributed to Park City's popularity. To this day, there are still hundreds of miles of mine tunnels underneath the surrounding mountains.




The Spiro Mine Tunnel stands apart as Park City relies on a third of its water supply from the historic site. Water from the mine tunnel is filtered through a nearby water treatment plant before it is pushed throughout town. 

Most notable attribute(s):

Though it's now abandoned from its mining activities, the Spiro Tunnel produces a constant flow of water and accounts for about 30% of Park City's water supply. The Spiro Tunnel also plays an important part of Park City's history honoring the unique blend of Park City's mining and ski history as the tunnel was used as a skier subway in the 1960s and 70s, taking skiers and their equipment on a 45-minute journey on a mine cart to the base of Park City Mountain Resort. Read more here: https://parkcityhistory.org/mining/spiro-tunnel/





A ribbon cutting ceremony was held in October 2021 to mark the completion of a substantial infrastructure project that protects the Spiro Mine, a vital source of Park City's municipal water supply. (Coverage from TownLift News: https://townlift.com/2021/10/snapped-spiro-mine-tunnel-restored/; More coverage from The Park Record newspaper: https://www.parkrecord.com/news/park-city/park-city-celebrates-rehabilitation-of-mining-era-tunnel-a-crucial-water-supply/) The project included replacing compromised pipes, installing improved control structures, and stabilizing 400 feet of the tunnel's walls, which had deteriorated over the last century. The project also included construction of a plaza dedicated to the community's silver-mining heritage. 

Special designations or recognitions:

Historic Site Designation from Park City Municipal Corporation: https://www.parkcity.org/home/showpublisheddocument/4352/635724909559570000

Three words to describe:

Relevant, Quintessential, Unique 

Anything else to share?

Park City is dedicated to preserving our mining history whether it be mining tunnels like Spiro, mining towers throughout our two local, world-class ski resorts, or miner's houses throughout Old Town. The Spiro Mine Tunnel was yet another restoration and preservation of the history of this town that continues to add to our character and allows us to educate locals and visitors alike. 
Local Government:
Park City Municipal Corporation's Public Utilities Department 
Park City, Utah 84060 
---