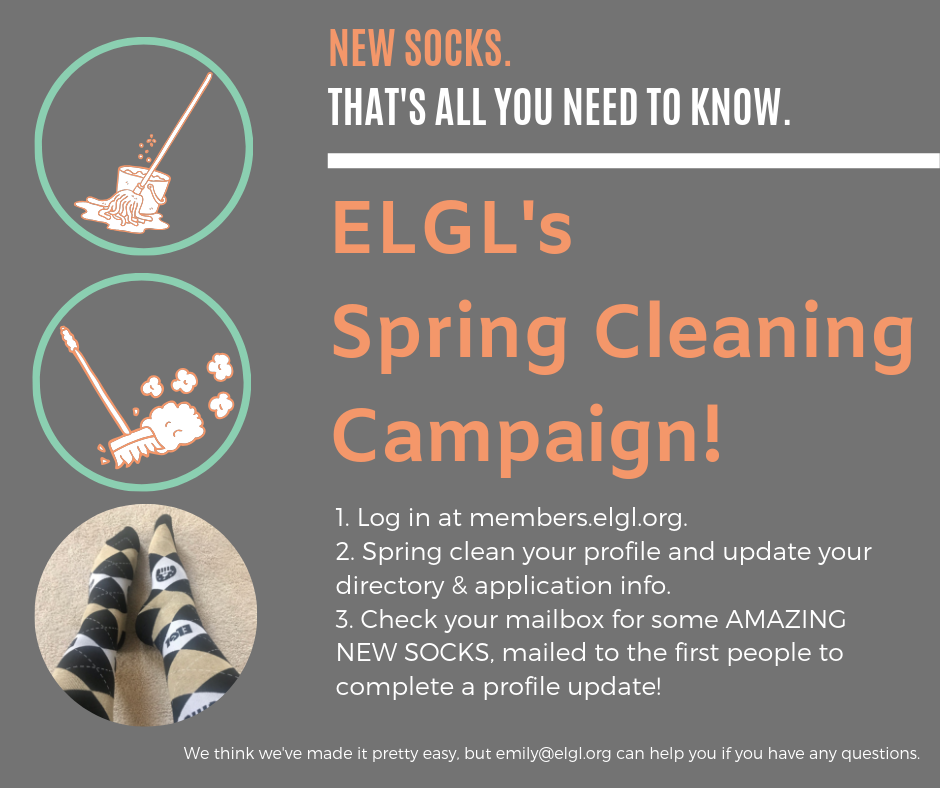 Help ELGL do a little Spring Cleaning!
We're so excited for spring that we ordered. new. socks. !!!!!
These one-of-a-kind ELGL socks in khaki and black will be available only for free (yes, really). You can enter to win them by helping us do some spring cleaning of our member portal and database.
Here's how:
1. (Optional) Grab your headphones and your favorite cleaning music. (If you do this, please share your cleaning playlists with us on Facebook, Slack or Twitter.)
2. Log in at members.elgl.org. If you have any trouble with login, renewal, or registration, let Emily know at [email protected].
2. Update or fill out your directory profile, which is accessible from the badge on your homepage.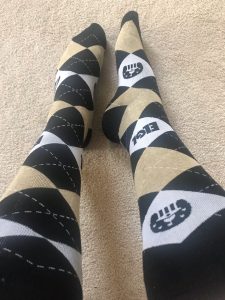 3. Click "My Account" and then "My Profile" to update your profile, answer demographic questions, upload a photo, and make sure your information is correct.
4. That's it! We'll mail these amazing new socks to the first members to complete a profile update.
Your help makes it easier for us to manage our membership database and keep things updated.
We really appreciate your participation and assistance!
– From Kirsten, who's listening to the Head and the Heart, and Emily, who's blasting Florence & the Machine
All the Details
When you log in and select "My Account" from the black menu bar, you'll see this screen:

First, select "Personal Info" and update anything that's blank or out of date.
Then, select your membership profile type (in the example below, it's All-In Group Accounts, but yours will indicate your membership type first) and update anything on that page that needs to be filled in or changed.
Last, select "2019 ELGL Member Directory (Accessible by Members Only) Profile" and fill out the info you'd like to share on the internal membership directory.